On December 14th, 2011 Designer and boutique owner Ashley Turen celebrated the holidays by bringing some of her favorite designers together to showcase their fashions at her boutique A. Turen on Stanton Street.  Designers Ann Dexter Jones, Charlotte Ronson, Timo Weiland, Alan Eckstein and What Goes Around Comes Around co-founders Gerard Maione and Seth Weisser were all on hand to toast the season and show off their collections, which are all sold at the Lower East Side shop.  The festive evening encouraged guests to attend with a toy in tow, to be donated to Toys for Tots for the holidays.
Guests including Annabelle Dexter Jones, Gregory Littley, Leesa Rowland, Seth Levine, Robin Cofer, Kathleen Giordano, Michelle Javian, Alan Philips and Gelareh Mizrahi shopped while sipping on David Burke smoking cocktails and hors d'eouvre. The night, which included a gift drive benefiting Toys For Tots, also commemorated the opening of What Goes Around Comes Around's permanent pop up within A. Turen, which will feature a curated selection of vintage that will change seasonally.
6.ELevineG.Littley
Evan Levine, Gregory Littley
13._K.PangburnB.JashanmalR.Culverhouse
Kody Pangburn, Buffi Jashanmal, Rosie Culverhouse
17._WGACA-Atmosphere
1._A.DexterJonesA.TurenC.Ronson
Ann Dexter Jones, Ashley Turen, Charlotte Ronson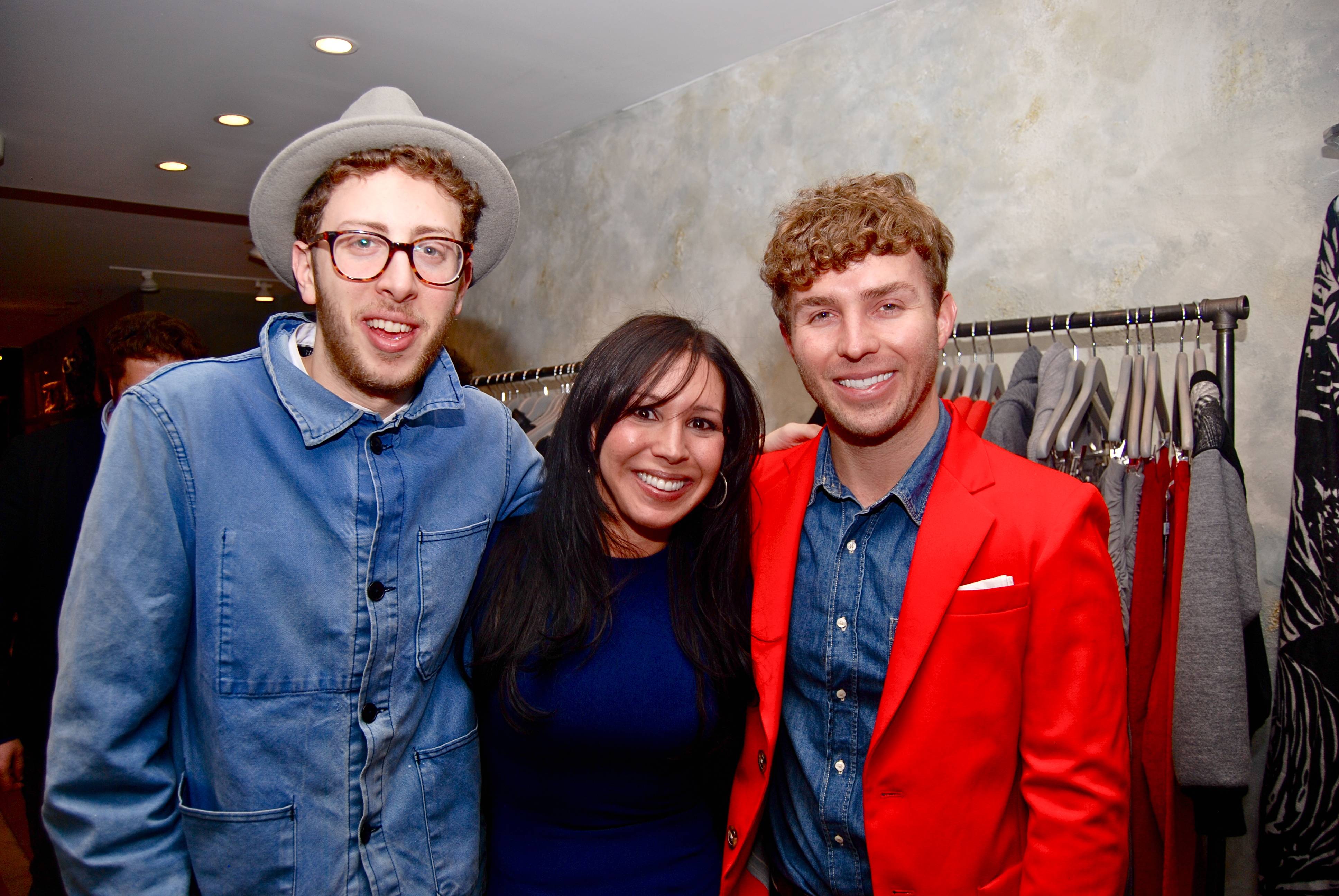 2._A._EcksteinA.turenTimo Weiland.
Timo Weiland