Are you too tired to cook? Is your job working you to the bone? Does doing dishes sound like cruel and unusual punishment? Not to worry! You just happen to live in the belly of a gourmet beast. San Francisco's Haute 5 Take Out restaurants to the rescue!
Out The Door
The wildly successful Asian fusion resto Slanted Door has not one, not two, but three takeout satellites for your pleasure.  With customer favorites like Crispy Imperial Rolls, Fresh Spring Rolls, Saigon Roast Pork Sandwich, and Five-Spice Chicken with vermicelli, the out-the-door-and-into-your-hands menu mimics the dine-in restaurant menu with rich, tasty clarity.  If you're feeling adventurous, you can opt to buy a to-go cooking kit and make your own popular and delicious Shaking Beef in the comfort of your own all-clad kitchen.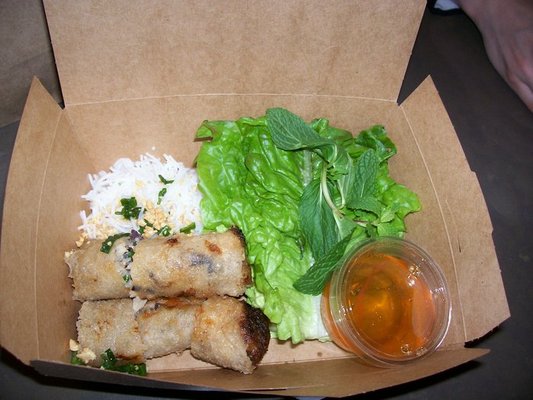 Out the Door is located at 1 Ferry Plaza, 865 Market St., and 2232 Bush St.
Tartine Bakery
Feeling wistful for the streets of gay Paris? Need the warm, hearty comfort of a Croque Monsieur or a pot de crème that literally takes your breath away? Then Tartine Bakery is your man. A popular San Francisco treat and winner of a James Beard award, Tartine bakes its own bread daily on a radiant stone hearth and then contorts it into your next new obsession. Hot pressed sandwiches like the Mozzarella with Nicoise Tapenade or the Spicy Turkey are comforting in a way that only melted cheese on crusty bread can be. The desserts are sinfully addictive and calorically devastatingly, but too good to pass up. Try the Frangipane Tart or the Chocolate Soufflé Tart to know what love really feels like.  Since it's such a popular spot in the Mission District, grab a coffee at Ritual Roasters first and expect a line. You're not going to be the only one with a haute food hankering.
Tartine Bakery is located at 600 Guerrero St., 415.487.2600
Beautifull
If you've seen Food Inc. (along with the better part of the city), then the idea of grabbing a $0.99 cent heart attack in a sack on the way home makes you green…and not in a good way. That's when Beautifull steps up to the plate and knocks it out of the park. Resplendent with healthy, tasty options ranging from a Smoked Salmon Sandwich with Wasabi Cream to a Burmese Curry Shrimp Brown Rice Bowl to Roasted Petite Filet of Beef, the options are as beautiful to look at as they are delicious to eat. They even have healthy breakfast options like an oatmeal soufflé with berry compote, when coffee and a day-old pastry just won't get you through that dreaded morning meeting.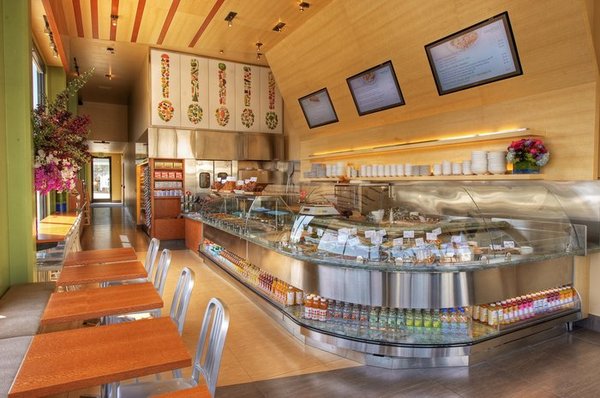 Beautifull is located at 3401 California St. and 816 Irving St., 415.728.9080.
Let's Be Frank
A hot dog is a hot dog is a hot dog, right? Wrong! Let's Be Frank redefines and reforms this favorite fast food into the tastiest, freshest, cleanest dog the West side has ever seen. What once began as a dream and a hot dog cart is now an actual location with walls and seats and tasty, grass-fed, nitrate-free hot dogs. With a legion of devoted fans, Let's Be Frank offers guilt-free comfort dogs without the sticker shock. Organic buns from Acme Bread are the perfect packaging for this delicious dog. Grab a Party Pack, complete with hot dogs, buns, devil sauce, sauerkraut and wrappers, for your gang and never look suspiciously at a hot dog and ask "What's in this?" again.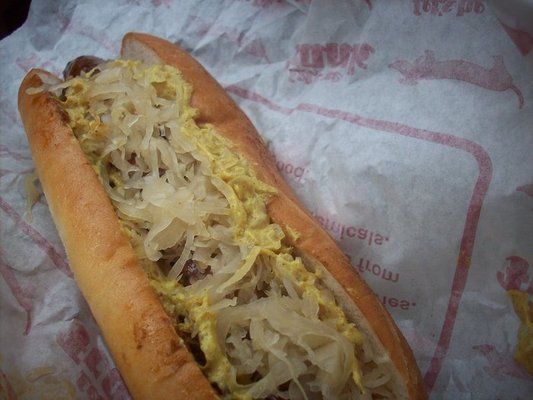 Let's Be Frank is located at 3318 Steiner St., 415.674.6755.
San Tung
In a city where Chinese takeout is a weekly staple for most and every other restaurant boasts "Authentic Chinese," because half of San Francisco really is authentic Chinese, it's hard to know which place to put your money on.  However, with a legion of devoted fans, San Tung coasts breezily in to win the race.  The Dry Fried Original Chicken Wings are finger-licking good in a way KFC can never even dream of, Shrimp and Leek Dumplings are spectacular, while ordinary staples like Garlic Spinach and Dry Sautéed String Beans become a masterful Chinese opera for your mouth. Take out is always ready in fifteen minutes or less, portions are extremely generous and unlike other Chinese restaurants, if you're hungry an hour later, you probably should see a doctor about that tape worm.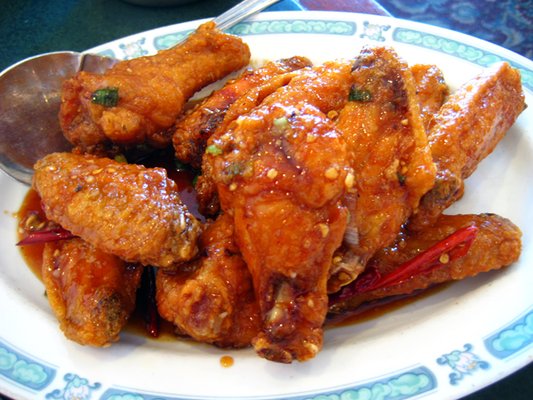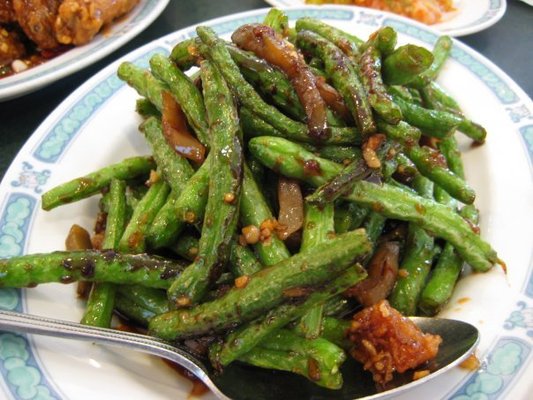 San Tung is located at 1031 Irving St., 415.242.0828.
Subscribe to discover the best kept secrets in your city