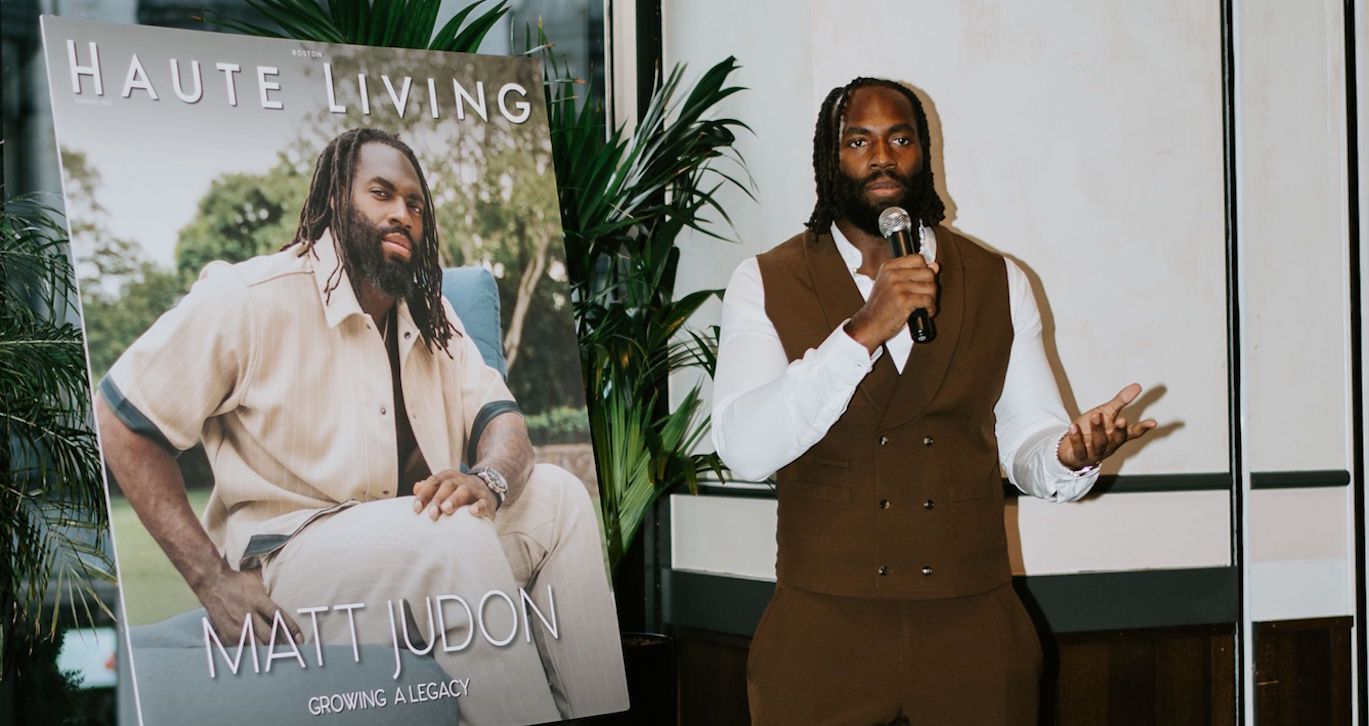 Photo Credit: Aaron James
Haute Living gathered at Rochambeau Boston to celebrate Boston cover star Matt Judon, New England Patriots Linebacker. Some teammates from the New England Patriots were happy to join in on the celebration including Carl Davis Jr., Joe Cardona, Myles Bryant, and Ja'Whaun Bentley.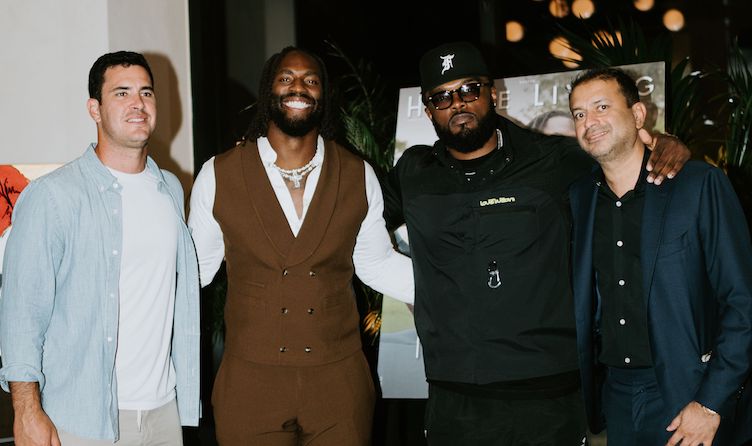 Photo Credit: Aaron James
The elegant two-floor contemporary French restaurant Rochambeau was the ideal setting for the intimate dinner celebration. Throughout the summer they will be hosting events for their summer wine series if you want to check the space out for yourself.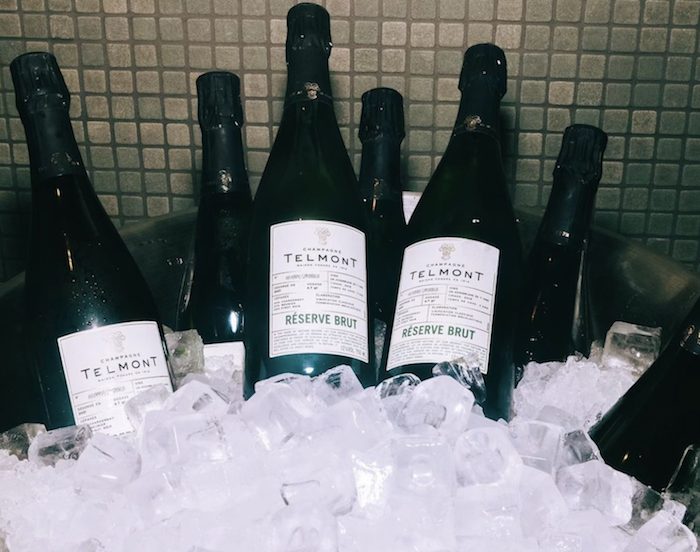 Photo Credit: Aaron James
Guests were seated to enjoy a comprehensive menu with avocado mousse, tuna crudo, and greens salad with urfa pepper to start. For the second course, the menu offered watermelon salad, steak tartare, or grilled cauliflower.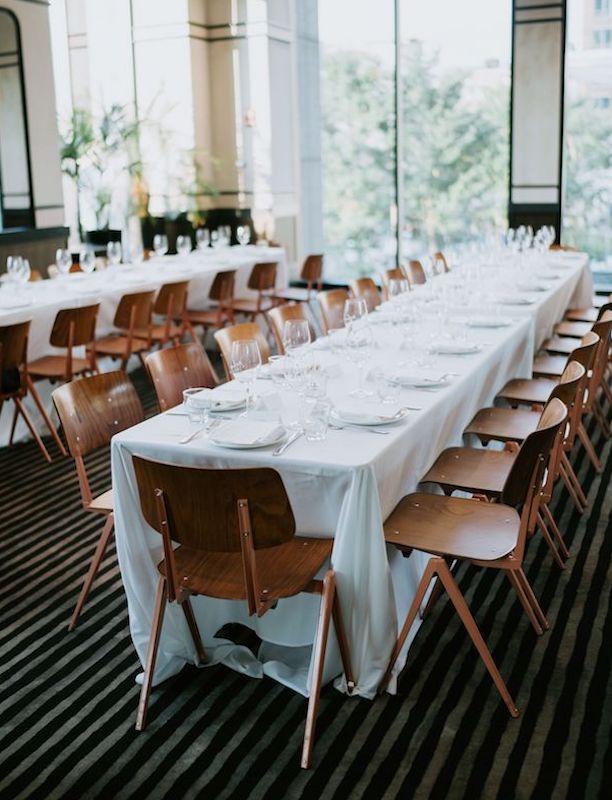 Photo Credit: Aaron JamesFinally, attendees were offered poached chicken breast with coq au vin dressing, lardons, white mushrooms, and carrot purree; Steak Frites with 12 oz NY sirloin, pommel frites, bearnaise sauce, and garlic butter; Grilled asparagus with couscous, toasted almonds, za'atar, harissa, and preserved lemon vinaigrette; Slow baked Atlantic salmon with French lentils, baby watercress, red verjus, violet mustard. And for dessert, they were offered banana sticky toffee pudding and opera cake.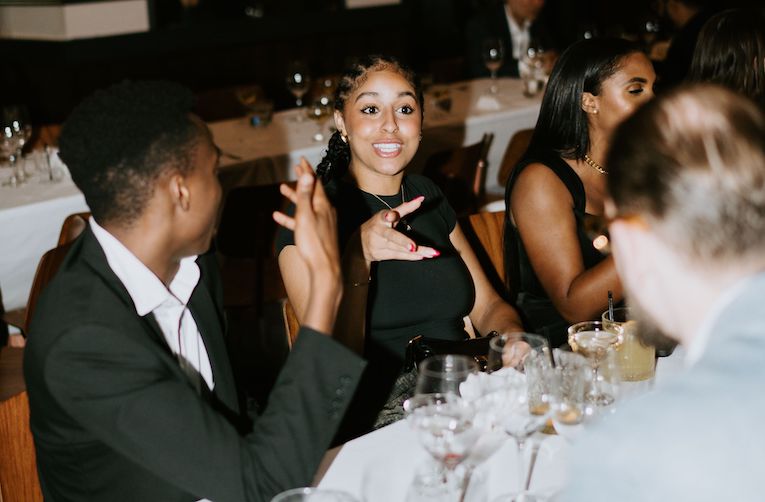 Photo Credit: Aaron James
At the dinner, celebrity artist Johnathan Schultz presented a painting commissioned by Haute Living. The stunning piece depicts Judon in action on the field. Throughout the night guests were able to admire the piece as it remained on display all night. With emotions high several guests, including CEO of Haute Media Group, Kamal Hotchandani along with Brad Fichter from Telmont Champagne, EIC Laura Schreffler, and SVP April Donelson took the opportunity to speak out on leading with excellence, positivity, and passion.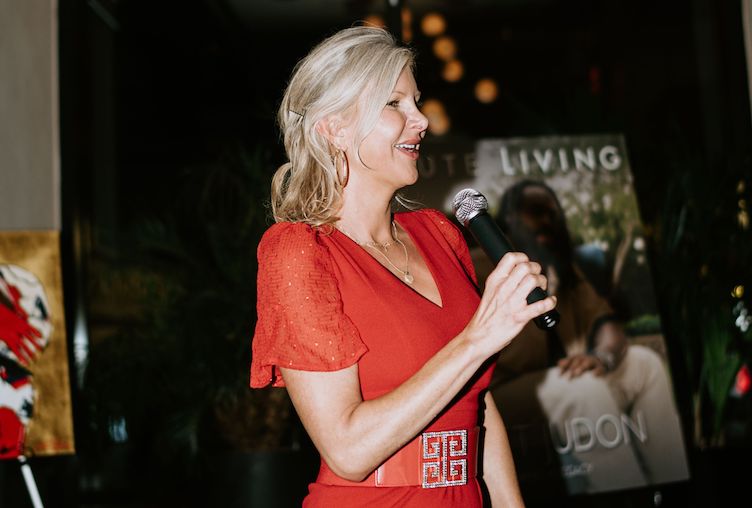 Photo Credit: Aaron James
As the evening came to a close HL Real Estate Group closed the evening with mentions of the magic of South Florida as an off-season haven.
Notable attendees include celebrity artist Johnathan Schultz, Vinny Lombardi, Ja'Whaun Bentley, Dinesh Melwani, Sheena Melwani, Rebecca Liebman, Joshua Hebert, Derek Mohamed, Dr. Samuel Lin, Laura Schreffler, April Donelson, Kamal Hotchandani, Leslie Saul, and Joe Cardona.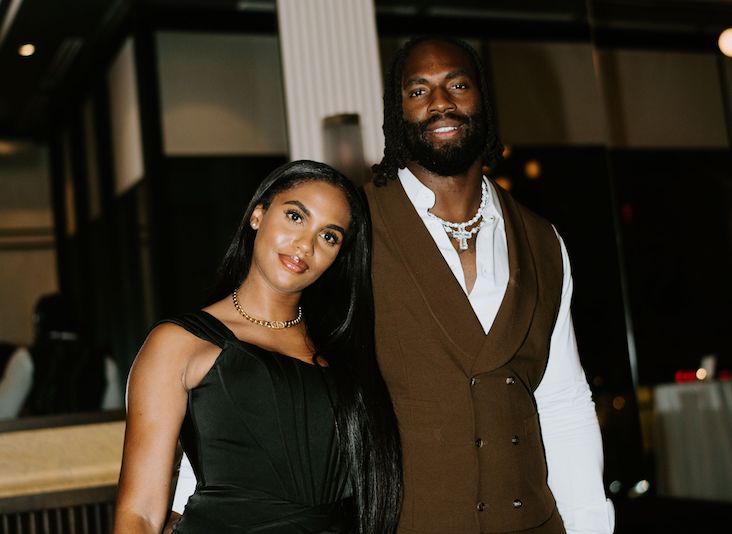 Photo Credit: Aaron James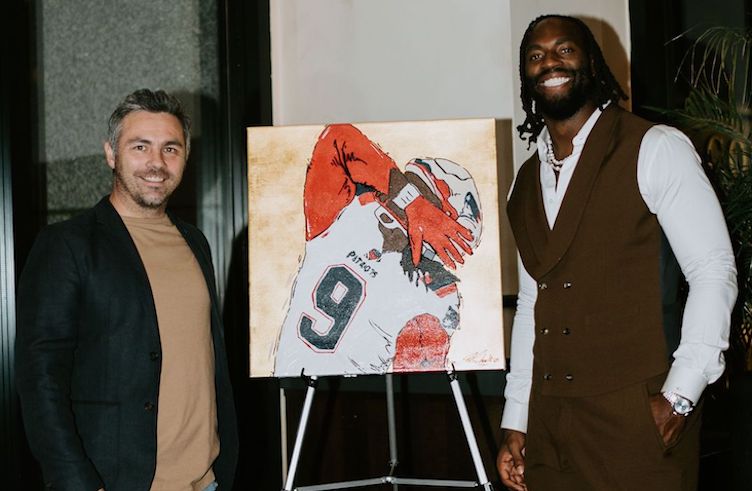 Photo Credit: Aaron James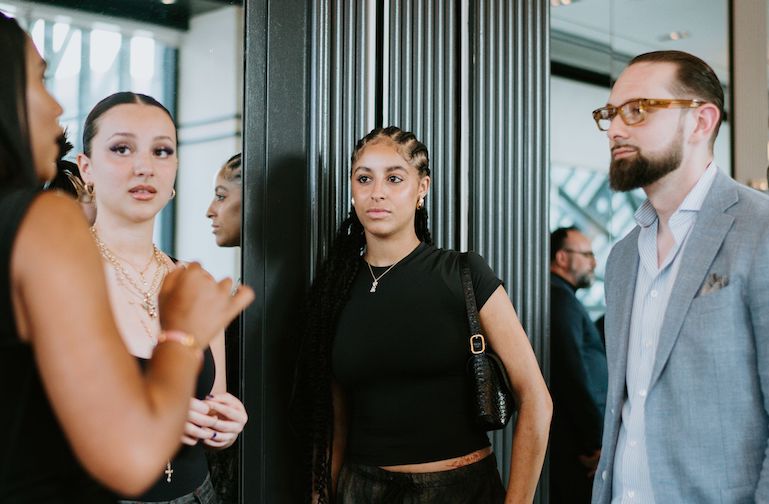 Photo Credit: Aaron James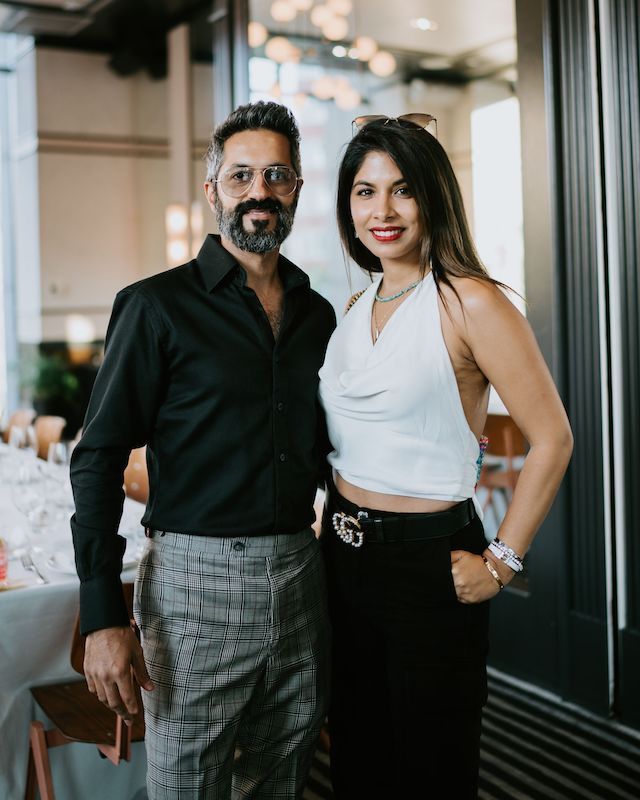 Photo Credit: Aaron James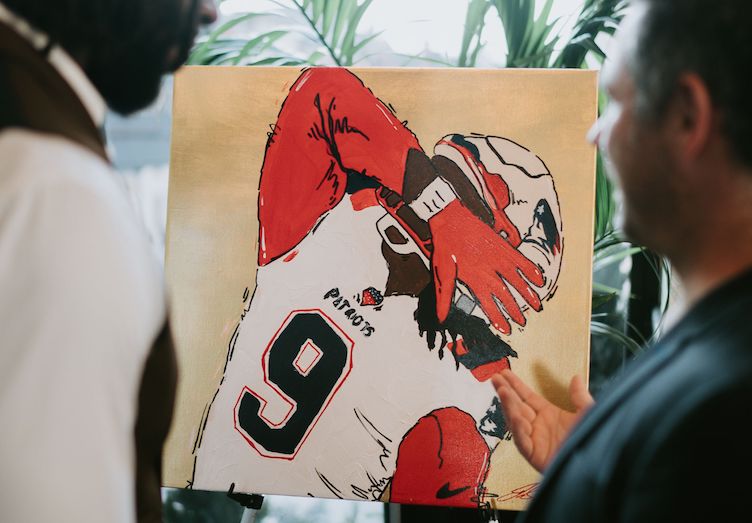 Photo Credit: Aaron James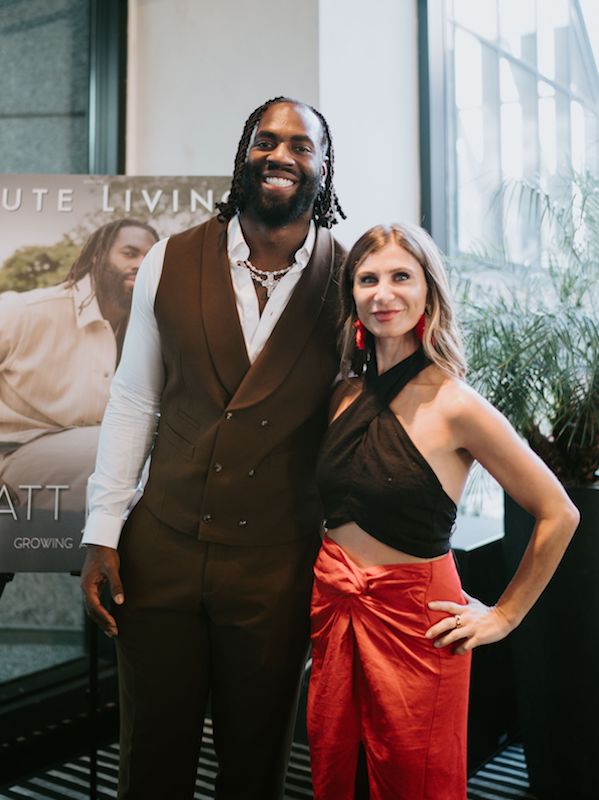 Photo Credit: Aaron James
Subscribe to discover the best kept secrets in your city