Photo Credit: Four Seasons Downtown New York
Four Seasons New York Downtown cuts an impressive swath through the Manhattan city skyline, an imposing building surrounded by flowers in the heart of TriBeCa. There is much to love here, from Wolfgang Puck's CUT to a spa with its own rotating list of holistic healers, IVs, and luxury brands such as 111SKIN, SOVERAL, Omorovicza, and Augustinus Bader. But specifically why should you stay? Read on to determine if this luxury experience is the right one for you (hint: it is).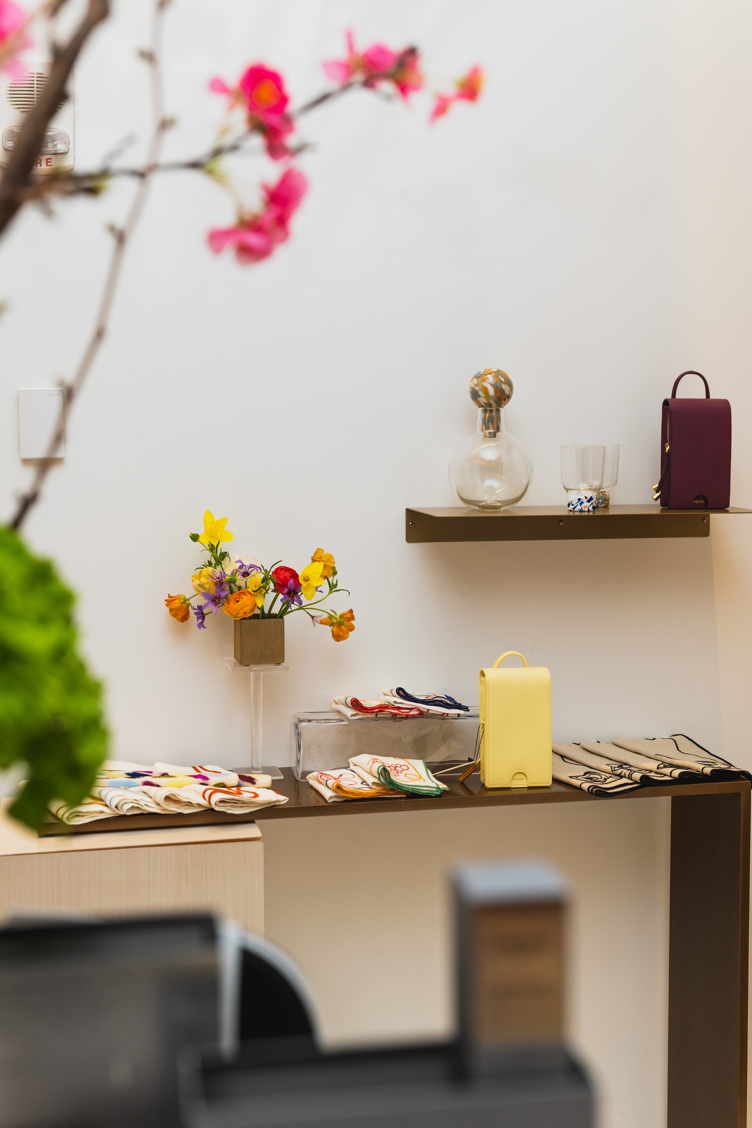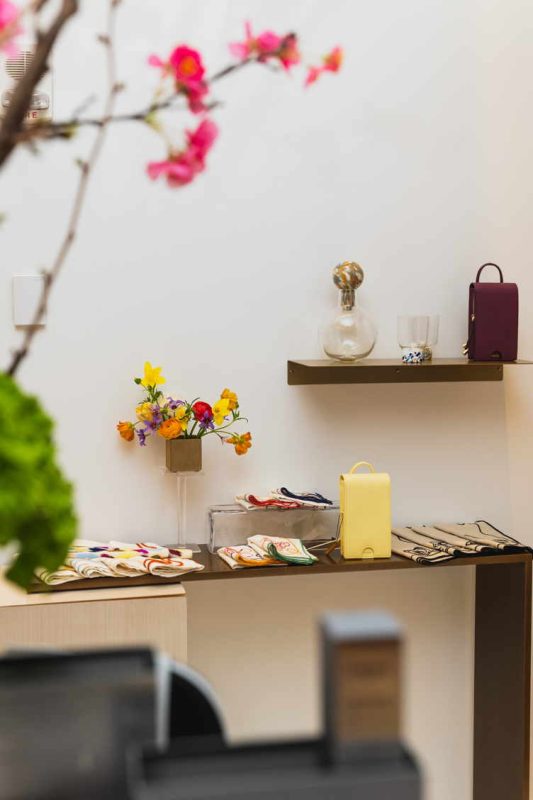 Photo Credit: Four Seasons Hotel New York Downtown
To start, enter through the giant bouquet of flowers to discover significant works of art by four international artists in the lobby, inclusive of Gold Book Tower by Bruno Billio, Mannahata by Orlanda Broom, Upside-Down Skyscraper by Hirotoshi Sawada, and Gold Seashell by Mark Quinn.
But art isn't all that's on offer here. Currently, the hotel recently invited a slew of designers to take part in The Edit, a rotating pop-up. June's Edit is a curated selection of items for Pride Month, courtesy of brands such as Antara; Aknvas; Benjamin Saulnier; Coco and Breezy; Melke; PRIVATE POLICY; Robbie Quinn; and Terry Singh.
Photo Credit: Four Seasons Downtown New York
New offerings from the hotel include do-it-yourself cocktail kits with a New York twist, and a house car in its new, all-electric Cadillac LYRIQ, a luxurious yet sustainable car that aligns with its sustainability initiatives. 
Photo Credit: Four Seasons Downtown New York
Here, there are 161 guest rooms and 28 suites, all designed by renowned designer Yabu Pushelberg with a comfortable, welcoming aesthetic. Our favorite is the 2,400 square foot Empire Suite, which features a full master bathroom with a tub and a glass-enclosed shower, city views, a media room, library, and a dining room that comfortably seats 10, as well as a well-stocked MyBar, a neighborhood collection of food, beverages, and amenities.
Photo Credit: Four Seasons Downtown New York
Dining will do you right, too, thanks to the high-end offering of CUT by Wolfgang Puck. This high-end lounge and restaurant from the Austrian master chef focuses on meat (hence, CUT) and seafood, offering up best-sellers inclusive of pure Japanese wagyu beef, rib cap and rib eye, Japanese hamachi in a citrus ponzu sauce with Serrano chillies, shallots, and peanuts; poached gulf shrimp, whole Maine lobster, and caviar. Meat lovers will be obsessed with the Tasting of New York: 4 oz SRF American wagyu, 4 oz USDA prime dry aged, and 2 oz of Japanese wagyu.
Photo Credit: Four Seasons Downtown New York
The cocktail list is innovative and well-balanced, meant to accompany the gourmet cuisine and offer an earth sexiness that fits both the hotel and local area. Our favorites include the Reel Around the Fountain — s
trawberry-infused Aperol, St. Germain, lemon juice, and strawberry purée; the High-End Old Fashioned, made with Whistle Pig 15-year rye, Demarara sugar, and Agnostura orange bitters; Pepino's Revenge —
El Jimador blanco, cucumber, basil, and lime juice; and the Samurai Sword — Kikori Japanese whisky, ginger, honey, and lemon juice.
Photo Credit: Four Seasons Downtown New York
There's also a spa, which features the aforementioned brands 111SKIN, SOVERAL, Omorovicza, and Augustinus Bader, inclusive of an outdoor relaxation terrace and sundeck, a 75 ft. indoor 3-lane lap pool with depth of 4 ft., a 2,400 square foot fitness center with floor-to-ceiling windows with views of the Oculus and World Trade Center, and personal trainers upon request.
Treatments are incredible. The Royal Ritual is a behemoth: a 5.5-hour spa package that includes champagne, a customized luxury facial, a tailored massage, a pedicure, and more.
From 111Skin we love the Celestial Black Diamond Non-Surgical Lift Facial that utilizes said brand's Intensive Collection, which reduces pigmentation for brighter and more balanced-looking skin. A combination of the smoothing wand and signature massage ensure the skin is taut and deep lines are minimized, sculpting along the natural contours of the face for a lifted, youthful appearance.
We also love The Method by Augustinus Bader. This sophisticated, customized treatment for the face and body leverages Augustinus Bader's TFC8 technology for instant and cumulative results, designed as such to help boost cellular communication, promote circulation, firm, tone, and rejuvenate the skin.
Photo Credit: Four Seasons Downtown New York
This haute hotel has also recently launched The Collective, an innovative new wellness program with leading industry experts focused on mind, body, and advanced skincare — an evolution of its signature Resident Healers program.
The Collective features experts who provide distinctive experiences for guests providing an overall sense of health and wellbeing. Smith curated an innovative team including:
Marta Hobbs, Soul Leadership Mentor
Gavin McLeod-Valentine, Celebrity Facial Masseur
Rashia Bell, Crystal Energy Healer
Rebecca Gordon, Astrologer
Nicole Hernandez, The Traveling Hypnotist
Michelle Pirret, International Sonic Alchemist
Photo Credit: Next Health
We're also obsessed that the Four Seasons has a new partnership with Next Health, a category creator of Health Optimization and Longevity Centers. Their mission is to empower people to live their healthiest, longest lives through their data-driven approach. Next Health is dedicated to providing educational and lifestyle tools to enhance customer's lifespan and healthspan while their locations offer access to a comprehensive suite of cutting-edge service — inclusive of power-packed IVs — straight from the comfort of the spa or your hotel room. There is nothing I can ship harder than Next Health, which is designed to make you feeling great regardless of what your ailment is. From simple exhaustion and jet lag to immunity boosts to gorgeous glows, they offer it all. The Super Immune is my go-to (it offers a blend of vitamins and anti-virals that will give your defense system a strong boost to keep you healthy), with add-ons like high-dose glutathione to do your body right.
Offerings include:
NAD+ IV Drips: Nicknamed "The Fountain of Youth," NAD+ is one of the most advanced protocols for optimal aging and detoxification methods available today. NAD+ promotes accelerated recovery, improves cellular health, and can even reverse signs of aging by recharging energy on a cellular level.
Customizable IV Therapy Drips: All Next Health IVs start with lactated ringers, a hydrating mix of fluids and electrolytes, and a multivitamin (Myer's Cocktail) base, which includes eight potent vitamins and minerals. The elevated IV experience adds additional vitamins and minerals tailored to what each guest is looking for, such as jetlag relief, immunity, energy, and more.
Vitamin Shots: Designed to be a quick boost of health-enhancing vitamins needed to feel energized, enhance immunity, athletic performance, cognitive function, skin and hair health, and more.
Launching in Spring 2023 – NEXT Labs Biomarker Testing: Comprehensive biomarker testing is the foundation of taking a data-driven approach to health. Guests can eliminate the guesswork and gain the data needed to know what's best for their health to promote optimal health and longevity.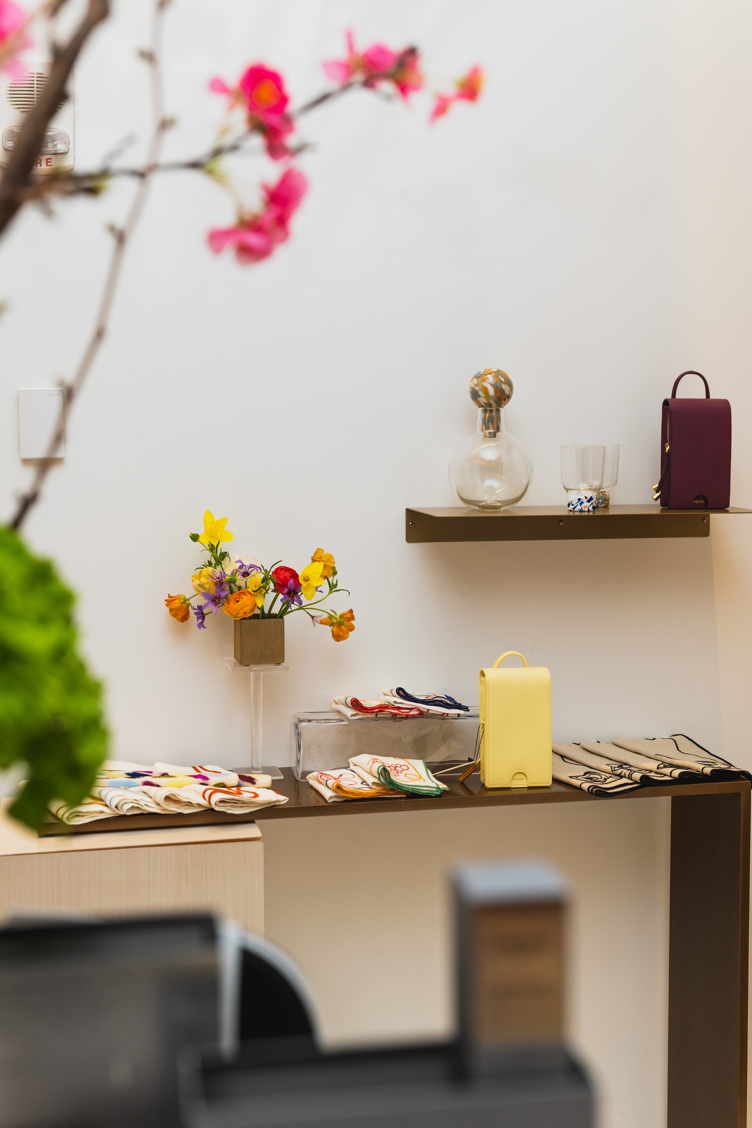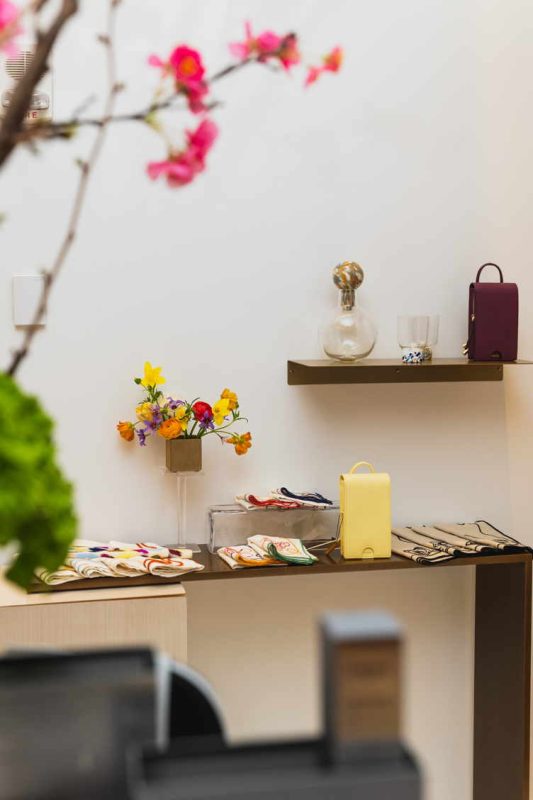 The Four Seasons Hotel New York Downtown is located at  27 Barclay Street, New York, New York 10007
Four Seasons Downtown New York
Photo Credit: Four Seasons Downtown New York
Four Seasons Downtown New York
Photo Credit: Four Seasons Downtown New York
Four Seasons Downtown New York
Photo Credit: Four Seasons Downtown New York
Four Seasons Downtown New York
Photo Credit: Four Seasons Downtown New York
Four Seasons Downtown New York
Photo Credit: Four Seasons Downtown New York
Four Seasons Downtown New York
Photo Credit: Four Seasons Downtown New York
Four Seasons Downtown New York
Photo Credit: Four Seasons Downtown New York
Four Seasons Downtown New York
Photo Credit: Four Seasons Downtown New York
Four Seasons Downtown New York
Photo Credit: Four Seasons Downtown New York
Four Seasons Downtown New York
Photo Credit: Four Seasons Downtown New York
Four Seasons Downtown New York
Photo Credit: Four Seasons Downtown New York
Four Seasons Downtown New York
Photo Credit: Four Seasons Downtown New York
Four Seasons Downtown New York
Photo Credit: Four Seasons Downtown New York
Four Seasons Downtown New York
Photo Credit: Four Seasons Downtown New York
Four Seasons Downtown New York
Photo Credit: Four Seasons Downtown New York
Subscribe to discover the best kept secrets in your city