All that glitters is not gold…It's platinum, too! Here is where the stars are scoring the best red carpet bling this awards season.
CARTIER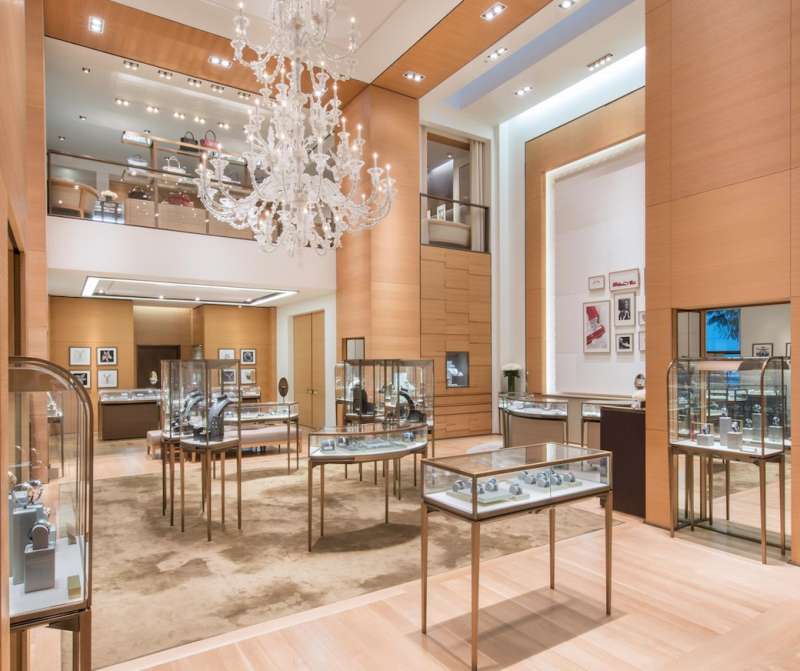 Photo Credit: Vincent Wulveryck for Cartier
The Parisian jewelry brand has been crowning royal heads and aristocrats around the world and, come the 2017 awards season, you'll see its key pieces adorning the wrists, throats, earlobes and fingers of Hollywood royalty—including director Sofia Coppola, Oscar winner Amy Adams, Grammy winner The Weeknd, and other esteemed celebrities like Sienna Miller, Selena Gomez, Chris Pine, Ruth Negga, Chloë Grace Moretz and Rooney Mara. Expect to see items from the High Jewelry collection, 'Magicien', such as the 18k white gold necklace with rubellite, black lacquer and diamonds (left), as well as a platinum and yellow diamond necklace and earrings (above).
370 N Rodeo Dr., Beverly Hills, CA, 90210
CHOPARD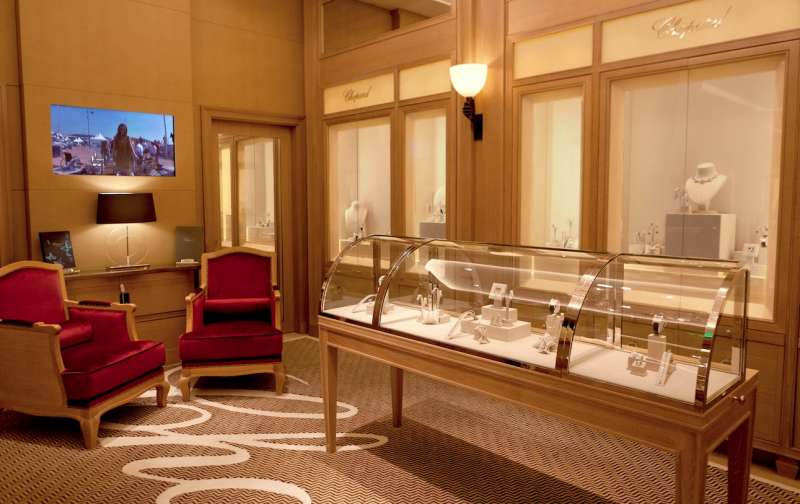 Photo Credit: Vincent Wulveryck for Chopard
Over the course of its more than 150-year history, Chopard has been extremely lucky for its Oscar-winning leading ladies. Since 2014, 11 actresses and four actors have accepted an Oscar while adorned in Chopard, including Charlize Theron, Hilary Swank, Rachel Weisz, Helen Mirren, Marion Cotillard, Kate Winslet, Penelope Cruz, Matthew McConaughey, Colin Firth and Eddie Redmayne.
Stars will stand out in either of the 'Green Carpet Collection' or the aptly named 'Red Carpet Collection', which consists of unique pieces inspired by the red carpet and the famous steps of the Palais des Festivals. They were designed to adorn the greatest actresses as they ascend the exceptional staircase, with all the sparkle of diamonds, sapphires and other multi-coloured precious stones. The 'Red Carpet Collection' also highlights pearls, opals, corals, quartz, moonstones, amethysts and tourmalines in a fabulous range of colors. and materials.
South Coast Plaza, 3333 Bristol St., Costa Mesa, CA, 92626
HARRY WINSTON
Photo Credit: Harry Winston
As the very first jeweler to loan diamonds to an actress for the 1944 Academy Awards, Harry Winston has, in effect, revolutionized modern-day glamour. He has also played a role in some of Hollywood's biggest box office hits, with dazzling diamonds on full display in Alfred Hitchcock's Notorious, Woody Allen's Everyone Says I Love You, How to Lose a Guy in 10 Days and more. The brand's 726-carat rough diamond, the 'Jonker', was even the subject of its own short film, produced by MGM in 1936.
You may see fans of the brand—including Jennifer Lopez, Katy Perry, Lily James, Helen Mirren, Charlize Theron, Kerry Washington, Viola Davis and Michelle Dockery—in baubles featuring the 'Winston Cluster', a striking motif featuring pear, marquise and round brilliant diamonds set at varying angles to create sculptural, multidimensional designs that capture the light from all directions.
310 N Rodeo Dr., Beverly Hills, CA, 90210
NEIL LANE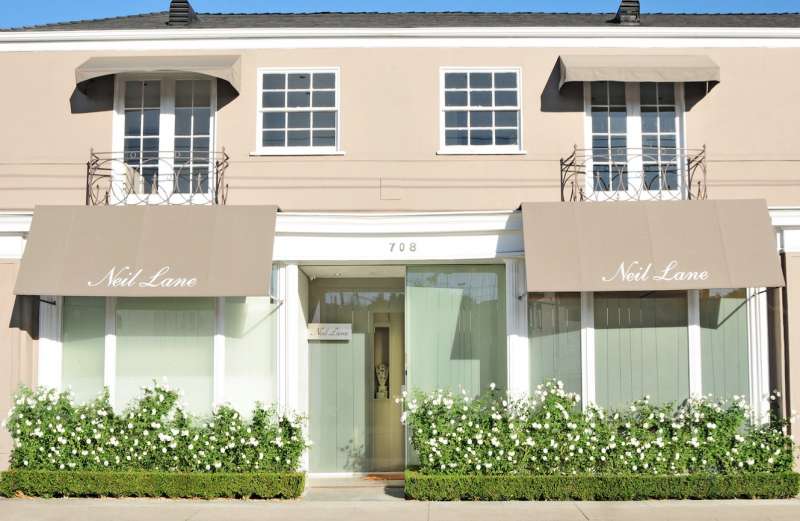 Photo Credit: Neil Lane
Neil Lane is more than a jeweler to many Hollywood stars; he's also a friend. That is why so many leading ladies seek out his advice (as well as his jewelry, of course) to create a distinctive and beautiful look for awards season events. Given that he's also a collector of art and fine jewels, it's no wonder that his designs go above and beyond the expected—which is just what stars looking for a leg (or a ring) up are seeking come Oscar time. Fans of the brand, such as Cate Blanchett, Julia Roberts, Anne Hathaway, Kate Hudson, Gwen Stefani, Madonna, Sandra Bullock, Sofia Vergara, Eva Longoria, Lady Gaga, Gwyneth Paltrow and Jennifer Aniston, may be wearing his dramatic diamond cuffs, art deco earrings and elegant rings this awards season.
708 N La Cienega Blvd., Los Angeles, CA, 90069
TIFFANY & CO.
Photo Credit: Tiffany & Co.
The 179-year-old brand's newly revamped Rodeo Drive boutique is the perfect place to browse for awards season bling (and score that signature Tiffany blue box). This year, the Tiffany & Co. 2016 'Masterpieces' collection—designed with 'Ribbon' and 'Prism' themes—will definitely be a haute red carpet trend.
'Tiffany Prism' designs are inspired by the past brilliance of Louis Comfort Tiffany, the company's first design director, whose famed plique à jour work was revered for its masterful use of light and color. This influence clearly appears in the exuberant updated display of vibrant gemstones, including tsavorite, spessartite and sapphires in an array of unexpected hues. A stunning 18k rose gold ring features a South Sea golden pearl, offset by two exquisite spheres of meticulously-set pink sapphires and diamonds. Equally striking is the matching platinum pendant arranged in a gradient pattern to emphasize the circular dimension of the piece.
Meanwhile, 'Tiffany Ribbon' designs are comprised of jewels that drape and cascade with a weightless quality that is, at once, classic and dramatic. One of the pieces—a glamorous necklace set in platinum with seven tiers of round diamonds that rest smoothly against the contours of the body—­­is inspired by the timeless elegance of Audrey Hepburn… and who's going to argue with Audrey?
Celebrities who like to have breakfast, lunch and dinner at Tiffany's, which celebrates its 180th anniversary this year, include Jennifer Garner, Reese Witherspoon, Kate Hudson, Camilla Belle, Halle Berry, Ariana Grande and Lupita Nyong'o.
210 N Rodeo Dr., Beverly Hills, CA, 90210