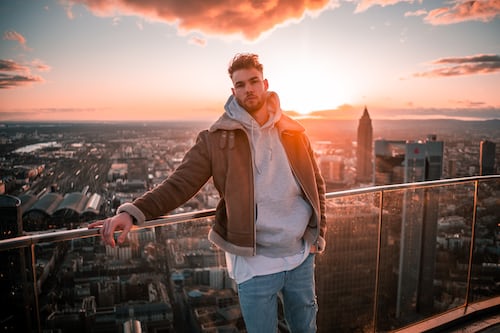 Photo Credit: Unsplash
Incorporating casual styles into your wardrobe is a fashion must for any man. Whether it's hitting the mark with a classic pair of chinos and a polo shirt or sporting an edgier look with a bomber jacket and jeans, embracing a more laid-back vibe is a great way to showcase your personality and style.
Fortunately, casual wear needn't mean sacrificing style. When done right, dressing down can make a statement as the rising popularity of streetwear suggests. With a resurgence of relaxed, low-key looks taking over the fashion world, here are some tips to help you elevate your fashion game and perfect your casual wear look.
Invest in Essentials
Investing in a few key pieces of clothing can help you build a versatile and timeless casual wardrobe that is both comfortable and stylish. By focusing on essential items that can be easily mixed and matched, you can create a capsule wardrobe that forms the foundation for a range of casual outfit options. Here are some of the must-have essentials every man should consider:
Jeans: A well-fitting pair of jeans is a staple of any casual wardrobe. Opt for a well-made pair in a classic style that will last for years. Order Diesel clothing from the outlet shop to purchase a pair at a discounted price.
Hoodie: A comfortable hoodie is the perfect streetwear staple. Look for a style that is made from a soft, breathable fabric and can be layered with a denim jacket or coat.
Denim jacket: The classic denim jacket is a versatile piece that has become iconic thanks to movie legends such as Steve McQueen and can be worn year-round.
T-shirts: Basic t-shirts in solid colors are essential building blocks of a casual wardrobe. Look for styles that fit well and can be dressed up with a blazer or down with a pair of jeans.
Sneakers: A great pair of sneakers can round off any casual outfit and add a touch of comfort and style. A pair of white or black leather sneakers are versatile choices that can be worn with a wide range of outfits.
Pay Attention to Fit
The right fit is key to achieving an effortless and stylish casual look. Clothes that are too baggy or too tight can detract from your overall appearance and diminish the impact of your outfit, so it's important to choose pieces that fit you well. In addition, well-fitted clothes will not only flatter your physique but will also provide greater comfort ensuring your movements are not restricted or cause any discomfort and irritation.
Accessorize
Accessories can make or break a casual outfit. These small add-ons bring a touch of sophistication and style to your outfit. A simple watch, a stylish pair of sunglasses, or a classic leather belt can go a long way in bringing your ensemble together.
Experiment With Colors and Patterns
Casual wear doesn't have to be boring. Don't be afraid to add some personality to your outfit by experimenting with colors and patterns such as pairing a patterned shirt with solid pants or donning a colorful pair of shorts on a sunny day.
Follow these tips to help you perfect your casual wear style.
Written in partnership with Dzhingarov
Subscribe to discover the best kept secrets in your city