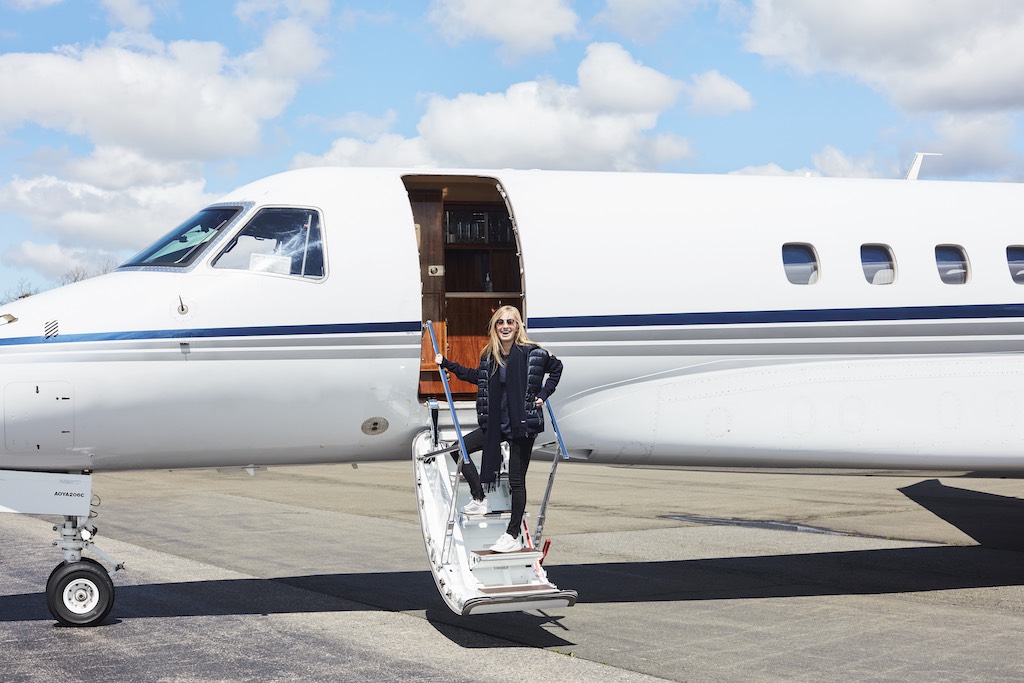 Photo Credit: Courtesy of Ben Fink Shapiro
Chartering a plane? Looking to fill your empty leg on your aircraft? The aviation industry has just been simplified in more ways than we could have ever imagined. Thanks to FLYJETS, you can get set to jet with just the click of a button!
FLYJETS is an aviation marketplace and travel planning system designed to increase utilization in an industry that has been needing a boost of efficiency. Blown away by what FLYETS has to offer for both sides of the market – Flyers and Aircraft Providers – Haute Living sat down with Jessica Fisher, the Founder and Chief Executive Office of FLYJETS, to discuss the future of aviation and how the company will continue to grow.
Back in 2012, Fisher was attending Columbia Business School. Little did she know, her Introduction to Venturing class project was soon to turn into a reality. Always infatuated with planes, Fisher began to notice a gap in the aviation market: there was no effective technology designed that allowed people to increase utilization and make money back on their empty aircraft. Fisher began creating the basis of what would later become the FLYJETS application, the only charter app that is powered by individual operator dashboards.
"Charter flights are difficult to sell effectively because jets are constantly influx, and require pinning down many variables," said Fisher. By creating a network of Flyers and Aircraft Providers, users can now be updated about aircraft availability (the flyers) via direct aircraft availability uploads by operators (Aircraft Providers).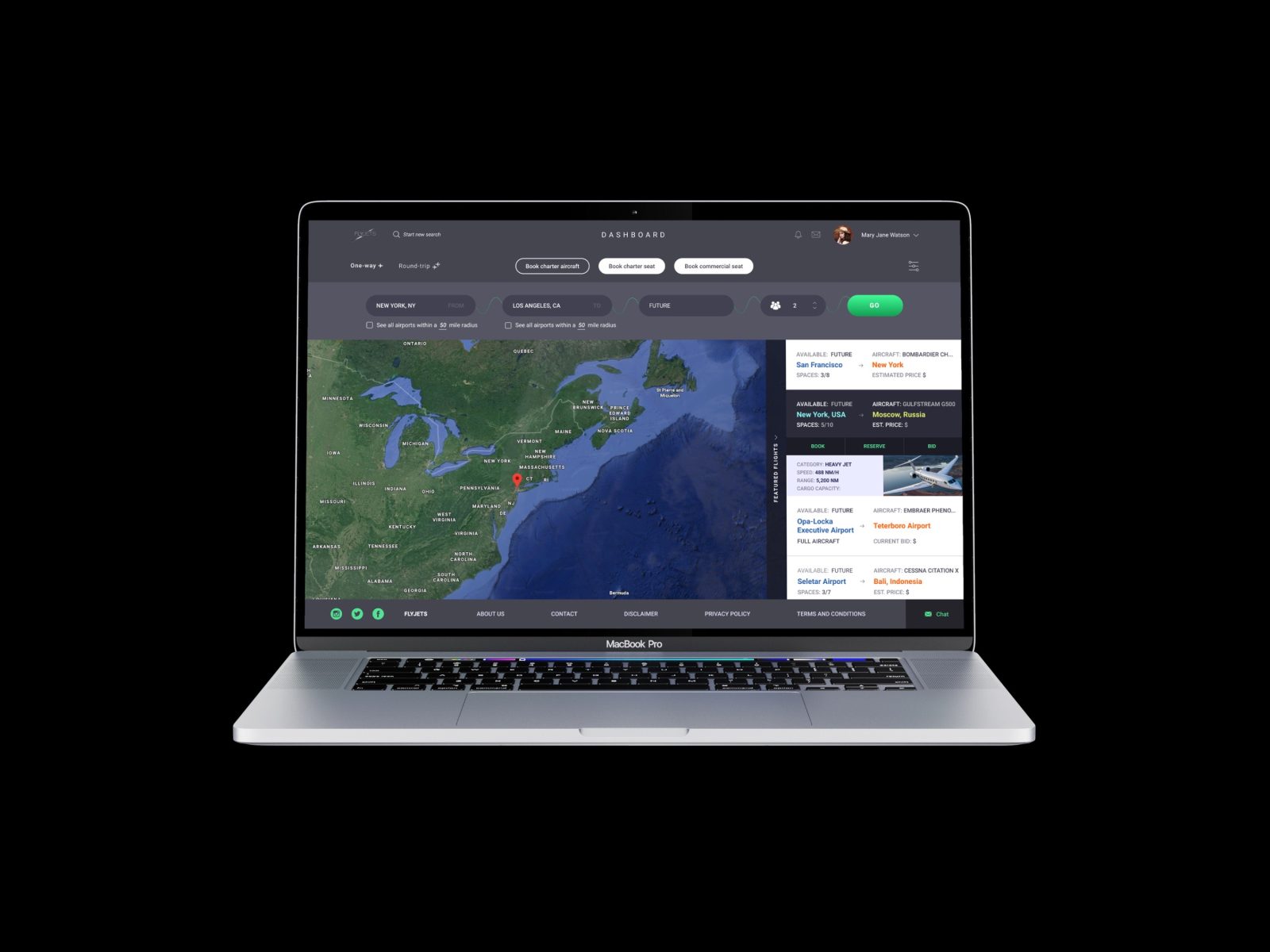 Photo Credit: Courtesy of FLYJETS
On both ends, the process of signing up for FLYJETS is quite simple. Step one is creating a FLYJETS profile. Sign-ups for Flyers are automatic; an additional step of vetting and approval by FLYJETS is required for Aircraft Providers, who are provided with their own company-specific dashboards. As an Operator, your dashboard will enable uploads of jets and flights; details provided to Flyers include aircraft specifics such as year of manufacture, photos and seating charts, and Operator safety ratings. You will also be given the option to upload your schedule manually, on a calendar basis, or automatically, via system linkages or API integrations. How much easier could that get? To top it off, you can provide FLYJETS with hourly rates, static route rates, or even point A to B rates – all of these mechanisms will allow pricing to be delivered to Flyers automatically within FLYJETS' search engine.
Now, for the Flyer, this is where FLYJETS has our jaws dropped. When you make a profile, you will be able to insert all your flying specifics (times, dates, budget, airport). With that information, FLYJETS will then vet a range of aircraft that match your requirements, bridging the gap between the Operator and you. The interface of FLYJETS' search engine – and presentation of search results for Flyers – can only be described as extremely user-friendly.
"We are building a network that provides win-win opportunities for both Flyer and Aircraft Provider parties," Fisher said. "FLYJETS is designed to enable Flyers and Aircraft Providers to save money and time, and to increase aircraft utilization."
In addition to these efficiencies, FLYJETS launched a FLYGreen initiative that gives travelers the option to fly sustainably (aka with carbon offsets and sustainable fuel.) For Flyers who choose to go green, rewards are granted in the form of dollar-equivalent points toward future bookings. Clean energy is certainly deserving of brownie points, right?!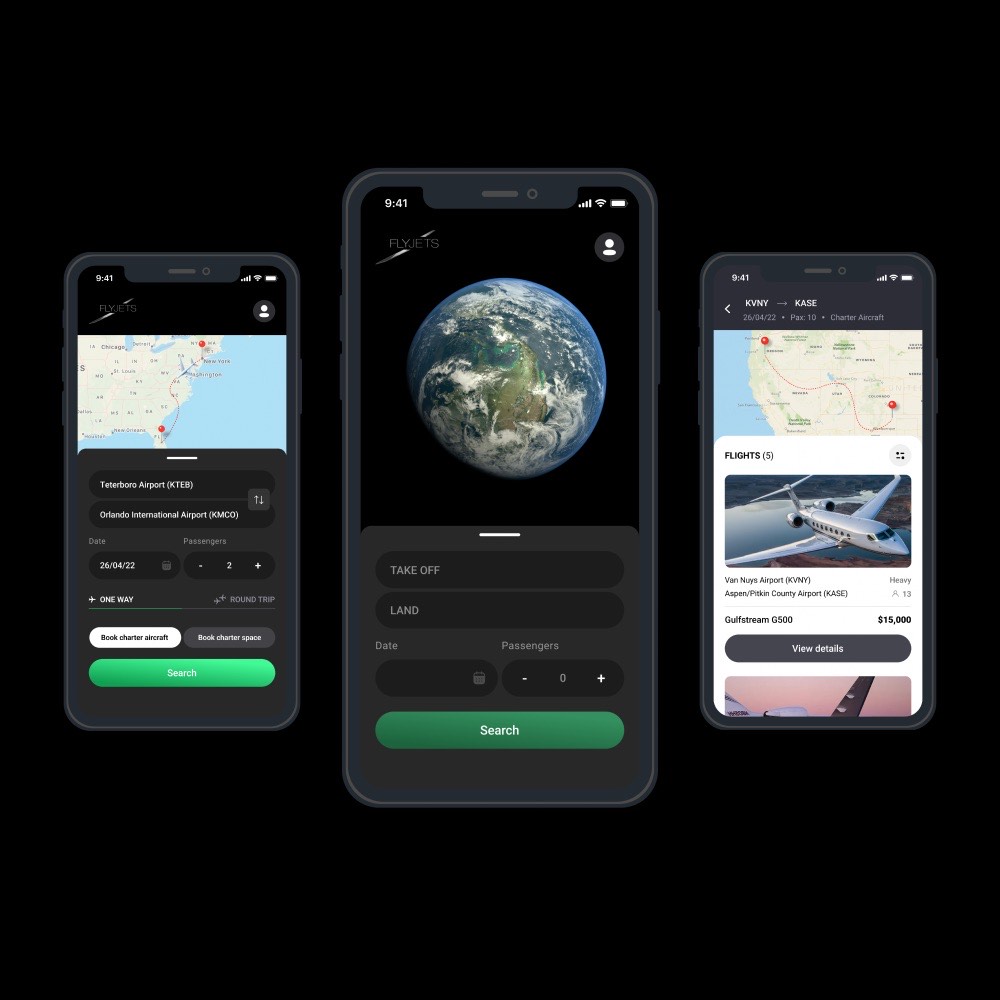 Photo Credit: Courtesy of FLYJETS
Last but not least, FLYJETS recently launched a FLYCalendar feature that enables Flyers to input requests for discounted rates – via empty legs and/or group bookings – on specific routes for a full year at a time.
"We launched our FLYCalendar in response to Flyer requests for what we call 'empty-leg splits,'" Fisher said. "Rather than searching for empty legs on the market – which are typically sold after someone pays outright for a trip from point A to B, creating financial and time-based waste – FLYJETS seeks to create empty legs internally. For example, one group may want to fly from Teterboro to Opa-Locka Airport on a given day, while another family wants to fly the reverse route, from Florida back to Teterboro, on the same date or on a similar date.  By matching these parties up on the same day, we take what is often 'round trip pricing' for one-way trips – given the baked-in risk of the return leg flying empty – and save between 30-50 percent for each Flyer off the bat."
FLYJETS is a system and community to trust; one that is transparent on all ends of the marketplace. Whether it is your first or twentieth time flying private, FLYJETS is setting the tone for you (and the operator), and it will only continue to take off from here!
More information is available at https://www.flyjets.com. The FLYJETS application can also be downloaded from the Apple store and Google Play.
Subscribe to discover the best kept secrets in your city