While flying like a king is not too difficult to accomplish these days, flying like The King is a whole lot harder. However, with one of Elvis Presley's personal jets coming up for sale, you do have that option now. That is when you don't mind it to be a "barn find."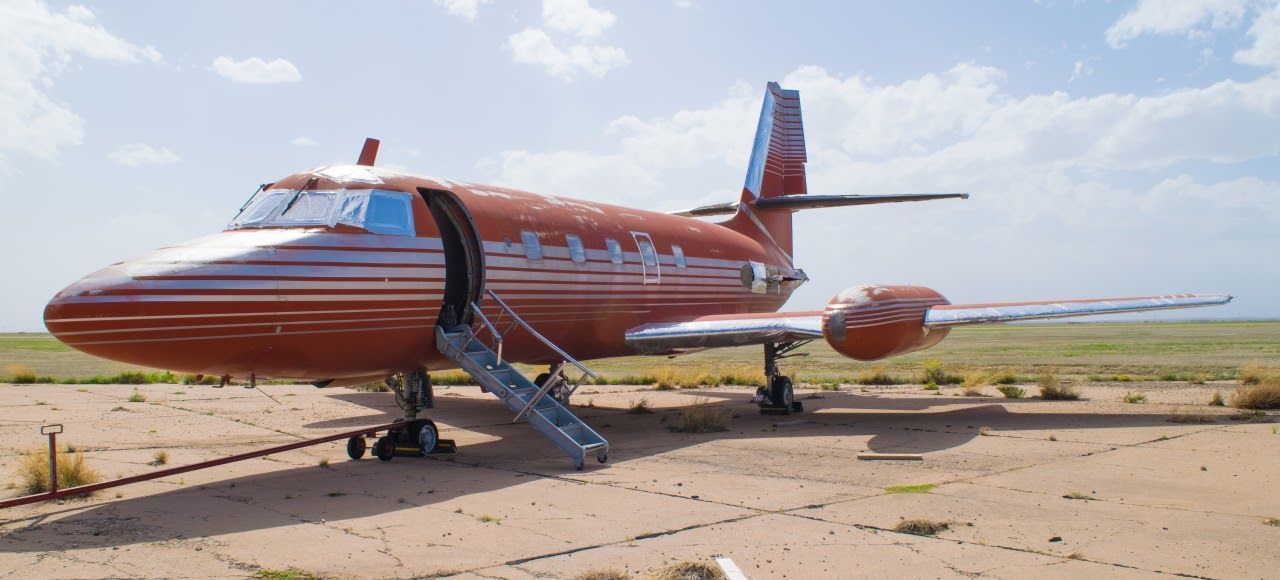 Barn find is not exactly the right term, as the plane has been parked on a remote part of the Roswell, New Mexico airport for over thirty years. The plane is in entirely original condition, which also means that it cannot fly, as no maintenance has been performed for the same amount of time.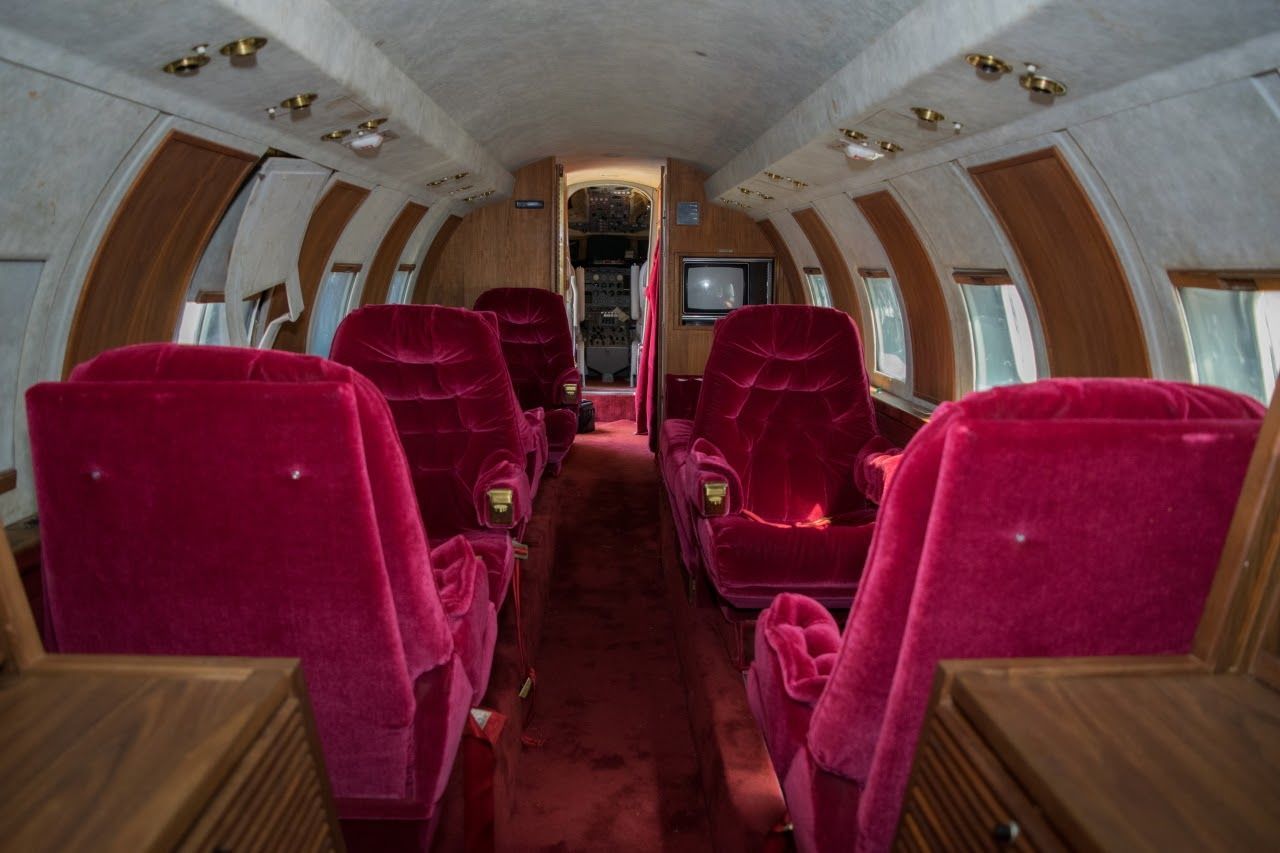 But that is just the bad news; the good news is that this 1962 Lockheed Jetstar, which he owned together with his father, was custom designed by the King himself. While the outside already shows the style of Elvis Presley, the new owners will be most delighted by the interior, which truly shows his influence.
In quite a good condition given its age, it shows plush red velvet seats, plenty of woodwork and a shag carpet to match the decor. Even the original television set and microwave are still on the plane. This is the major appeal for a plane that is being auctioned with no reserve, but is still expected to raise an estimated $2.000.000,- – $3.500.000,-. On top of that, the new owner will have to disassemble and transport the plane for restauration, to get it back to its former glory.
Elvis Presley could qualify as an aviation enthusiast as he owned three private jets throughout his life. The most famous one is the "Lisa Marie" which is on exhibition at Graceland in Memphis, Tennessee, along with his other jet, making this the only one that can end up in private hands.