Cydcor is a respected customer acquisition company whose DNA is hardwired to help people develop and unleash their true potential. They are a thriving corporate culture on a mission to support and achieve lasting global impact – and thanks to their multiple philanthropic ventures, the team is inspiring others to do the same.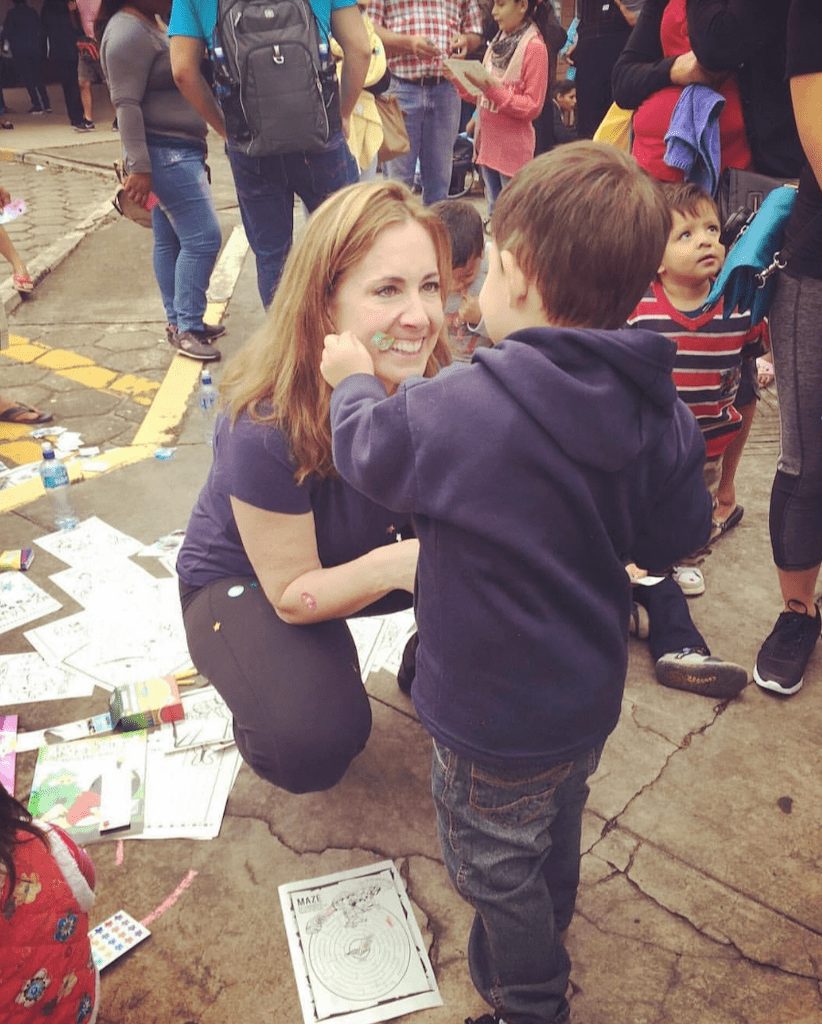 They say everything you need in life must pass through another person's hands. This is why people are the most valuable resource on this earth. We are all connected. Yes, thanks to technologies like the Internet, some may argue we are more tight-knit than ever before, but unless we get out from behind our screens, we can easily become separated from impacting humanity in more personal ways.
In a generous society where giving freely is common, there's a much stronger connection and sense of belonging when we engage people face-to-face. Whether it's giving time, talent, or treasure, philanthropy brings people together in ways that can only be achieved by supporting causes bigger than ourselves. We simply cannot deny the power a snowball effect can have on humanity
So why not take that one step further?
"You're not successful in our business unless you help others succeed. And this extends to philanthropy locally and globally," explains Gail Michalak, Vice-President of Marketing and Communications at Cydcor. "To be successful as a human goes beyond just being successful in business; it extends to doing more and giving more in everything you do."
Cydcor, a powerhouse in its industry and known for being an organization focused on coaching and development in the workplace, is a trusted customer acquisition company also committed to impacting and inspiring change in its communities. As a "client broker" of more than 25 years, Cydcor's award-winning reputation as a trusted leader in outsourced sales speaks volumes for its win-win attitude and company values that have continued through the decades.
Throughout its history, the company has been helping Fortune 500 and emerging companies achieve their customer acquisition, retention, and business growth goals through teams of well-trained salespeople and a business foundation of great character and integrity.
Apart from having a long history of working with recognized and emerging brands in telecommunications, office supplies, energy, tech, and more, part of creating a community within the Cydcor team is finding ways to support those in need.
"We're a people-helping-people business," says Vera Quinn, President, and CEO of Cydcor. "Thanks to our business values and cultural philanthropic efforts, we are proud to actively drive multiple community service events throughout the year."
Currently, Cydcor's primary current involvement is with Liberty Children's Home, a sanctuary in Belize for more than fifty abused, abandoned, and neglected children, some of whom also have special needs or suffer from HIV or AIDS. With the upcoming holiday period approaching fast, there has been a lot of energy and interest in helping the kids in need.
"Every year, we have a giving drive for Liberty. Liberty is a place that kids call home. Many of these kids don't have parents or family members who can look after their basic needs – so we gather and fill a wish list of toys and essentials like clothing and school supplies," explains Michalak.
She continues, "Through the efforts of our entire field and internal team at Cydcor, we have helped feed, clothe, house, educate, and provide counseling to 50+ children in Belize with a staff of around 30 people."
Getting physical boots out in the field is something that Cydcor strives for, as this creates bonds and engagement and shifts mindsets for generations to come. From going door-to-door to approaching people in a workplace, face-to-face contact with any of their clients or philanthropic ventures is crucial to their core values.
This is because many people who wish to start philanthropic journeys occasionally write and send checks but don't interact or know much about where it's going. Getting actively involved and diving deep into the people's hearts and minds makes the experience worth more than the grandest intention.
Cydcor is not a novice when it comes to previous philanthropic milestone successes. Since 2010, it has partnered with Operation Smile, a non-profit organization that helps support Operation Smile which is dedicated to creating solutions that deliver free cleft surgery and comprehensive care to people where it is needed most.
"For many years all across Canada and the U.S., we saw these people in the business band together to raise monies to help fund surgeries," says Quinn. This past initiative changed thousands of lives as the company raised $1 million for the cause through organic fundraising and dedicated events. And it doesn't end there.
After entrenching themselves from global to national philanthropies to rolling into local and individual markets, Cydcor noticed how their endeavors created momentum for everyone in the business.
"For our local efforts, many team members and field sales teams have causes or organizations that have personally impacted them that they want to give back to – including those in sports, education, healthcare, environment, hunger, and many more," says Michalak. All that this tells us is that doing good reaps the rewards for setting an example and inspiring others."
Business skills translate into philanthropic efforts being organized, inspiring people to commit. Ultimately, individuals can feel good about themselves – knowing they have just accomplished something bigger than themselves. This is why people need to get involved and make it a big part of their culture.
Having worked with organizations that are either well-known in the communities or renowned nationally or globally, it's easy to see why millions of people value Cydcor as a company.
"One of the best ways to lead and inspire others is by appealing to people through both their heads and their hearts not just what they are going to get in their career, but really how they're going to grow as individuals and have an impact on our world," says Michalak.
If you want to join the cause and be a part of a company transforming the world's philanthropic landscape, head to the Liberty Children's Home website here.
For more information on how you can collaborate with Cydcor, explore their world here.
Written in partnership with Mindful Agency
Subscribe to discover the best kept secrets in your city