Photo Credit: Marcel Katz
Over Art Basel Miami Beach 2018, The Art Plug Power House gathered more than 3,000 people to come experience Miami-based artist Marcel Katz's (aka @theartplug) sensory art playground. Now, Katz will be bringing his second iteration of The Art Plug Power House to the extraordinary ArtPalmBeach Fair 2019 for a new and thought-provoking concept.
Produced by Katz and The Art Plug, the Palm Beach edition will feature 10 carefully curated artists from across the globe including Kourosh Keynejad, CB Hoyo, Matthieu Venot, Tiago Magro, John Paul Fauves, Daniel Columbie, Detroit Wick, RhymeslikeDimez, ZeviGArt and Ketnipz in a 3,000 square-foot space at the fair's Trailblazer pavilion. Here, the works of these contemporary artists will come together to create a multi-faceted, sensory art installation.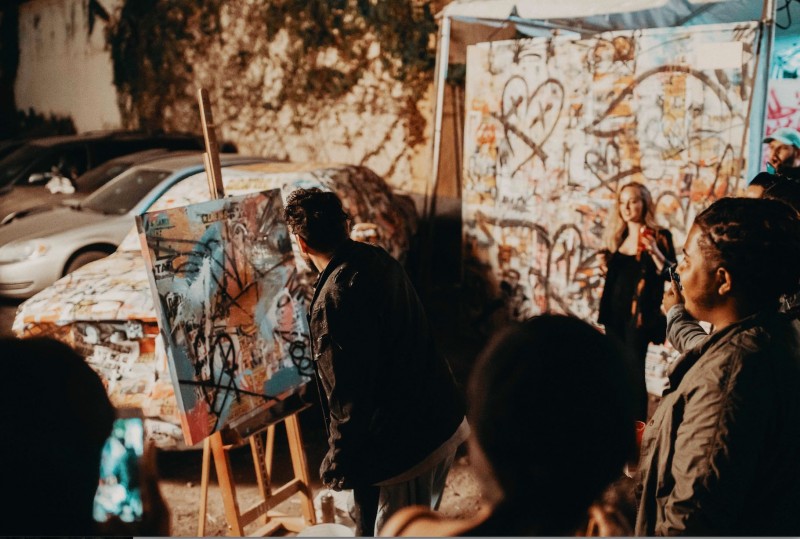 Photo Credit: Reginald Thermidor
Highlights will include CB Hoyo's fake art gallery that will reveal a clandestine forgery shop and a recreation of RhymezLikeDimez most iconic music video scenes. Others will be left for the audience's surprise but are sure to be a hit and debut all over the Instagram feeds of attendees.
Photo Credit: The Art Plug
On Sunday, January 21st, Katz will lead a topical discussion entitled "Mastering the Art of Instagram" about the profound effects the social media platform has had on the art community and the new wave of disrupters it has created.
The Art Plug Power House will kick off at ArtPalmBeach on Wednesday, January 16th during the fair's official media preview. Following the preview, the 4-day public exhibition will be open to the public on Thursday, January 17th through Sunday, January 20th. Guest admission to the fair is $15/pp online and $20/pp at the door.
To learn more information, please visit www.theartplugpowerhouse.com or follow on Instagram at @theartplugpowerhouse.