Photo Credit: Langham, Boston
The Langham, Boston's Saturday Chocolate Bar is celebrating its 30th anniversary this year with the 30 Best Desserts from the last three decades (think chocolate croissant bread pudding, Boston cream pie, chocolate sculptures and the return of its famous donut wall). Kicking off tomorrow and running every Saturday through March 31, the Chocolate Bar's annual afternoon splurge is one of the most anticipated fall events in Boston. (Also starting this weekend is the return of the sumptuous Sunday City Brunch featuring an extensive raw bar, hand-rolled sushi, an antipasto bar, seasonal custom-made pasta creations, a carvery with prime rib, classic brunch dishes, omelets, crepes and Belgium waffles made to order as well as specailties for little ones, Kane's donut wall and a chocolate fountain).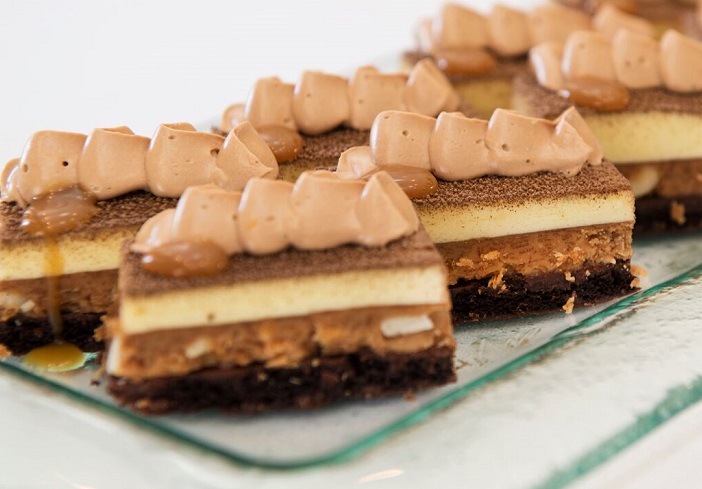 Photo Credit: Langham, Boston
What started out as a display of just a small selection of classic favorites back in 1988 has grown into a dessert lover's dream showcasing more than 100 artistic confections from campfire "s'mores," deep fried apple pie spring rolls and strawberry shortcake ice cream bars to chocolate caramel mousse bombs, maple pot de crème and peanut butter & jelly mousse domes. Keep an eye out for a vegan selection that will feature everything from coconut rice pudding with glazed blueberries to chocolate banana cake. A Kids' Station featuring cookies, brownies, blondies and Rice Krispies treats will also be available.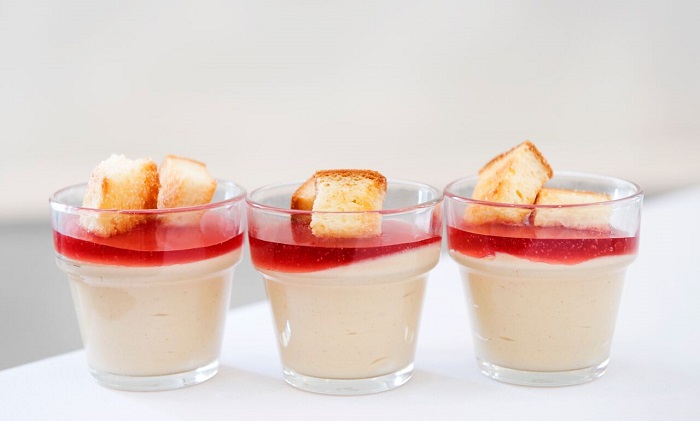 Photo Credit: Langham, Boston
This year's Chocolate Bar promises to be bigger and better than ever. "We are getting ready for tomorrow and already have 300 people with reservations for opening day," said Executive Pastry Chef Ryan Pike. "We took 30 of the best desserts from the past years and made it into one big showcase. We are bringing back favorites like Boston cream pie and fruit tarts. We have done campfire s'mores in the past in the form of tarts and cake, but this year, we are doing a tart shell with meringue. I think it's going to be a huge hit."
Photo Credit: Langham, Boston
Other decadent displays include milk chocolate and dark chocolate creme brulee, strawberry and white chocolate mousse and a caramel mousse torte. "As we are moving into fall, we are bringing those flavors as well," Pike added. "We will have a maple pot de creme and I play around with Valrhona chocolate. We have a dulce that is pretty amazing made with caramel chocolate mousse and a pretzel. There will also be three giant fountains with white chocolate, dark chocolate and milk chocolate and everything you can imagine for dipping – fruit, pretzels, marshmallows and Rice Krispies treats. We are also doing a flourless trilogy torte with several different layers, including chocolate ganache, milk chocolate mousse and French buttercream. We are having a lot of fun with the chocolate showcases on each table. This year, "30" will be the main focal point." Seatings are at 11 a.m., 11:30 a.m., 1 p.m. and 1:30 p.m. (The buffet is open until 3 p.m.) Reservations are recommended.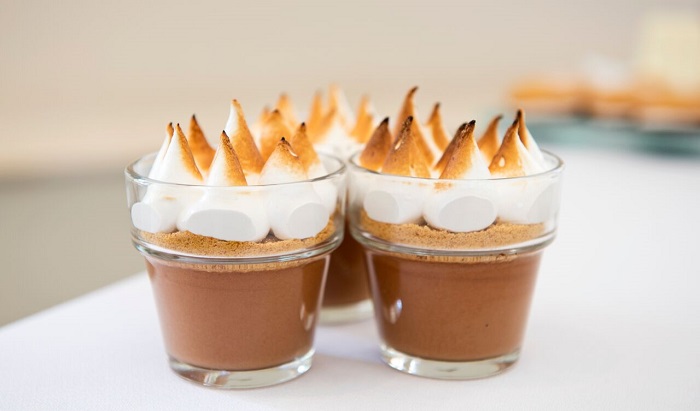 Photo Credit: Langham, Boston