Photo Credit: Krzyzak/Shutterstock.com
A guide to experiencing the glory of Italy's most charming island
"CU NESCI ARRINESCI" IN ITALIAN TRANSLATES TO "WHO LEAVES THEIR OWN COMFORT ZONE SUCCEEDS!" FOR THE  adventurers and wanderers looking to experience something new in a setting that rivals the beauty of the Amalfi Coast or Lombardy, a trip to Sicily is a must. The largest island in the Mediterranean Sea is literally a hotbed of activity, thanks to several active volcanoes—including Stromboli, Vulcano, Vulcanello and Lipari, Ferdinandea and, of course, the infamous Mount Etna (which you can also climb if you're into that kind of exploring). The glittering sea is a draw for those who enjoy water sports like kite-surfing, snorkeling and scuba diving, while beach bums will prefer to stretch out and tan up on the beloved picture-perfect sands of San Vito Lo Capo and Mondello, among others.
History buffs will love that Sicily is home to seven UNESCO World Heritage sites—including Etna, the archaeological area surrounding Agrigento; the Aeolian archipelago; the baroque cities of Val di Noto; the island of Pantelleria, home to one of Sicily's great wine regions; as well as Siracusa and Villa Romana del Casale. With ruins and relic civilizations at literally every turn, you can pay homage to Sicily's three primary periods and architecture: Classical Greek, Medieval, Baroque and Renaissance (the latter of which can be found in Palermo's Teatro Massimo, the third-largest opera house in all of Europe).
Photo Credit: PlusONE/Shutterstock.com
Truman Capote famously said, "Sicily is more beautiful than any woman." And while his comment is subjective, there's no denying the otherworldly charm the island has, from its terracotta walls to the scent of lemons that seems to linger in the air.
The cuisine is another big draw for visitors, as you can find ever-present citrus fruits, apricots, artichokes and aubergines; fresh sea bream, swordfish and tuna; bountiful herbs, ricotta, freshly made pasta, pistachios and almonds; and, of course, olive oil at your beck and call. Weight-conscious Angelenos might initially balk at the sweets—like gelato, cannoli (fried pastry dough stuffed with sweet ricotta cheese filling), biscotti, braccilatte (the Italian equivalent of doughnuts) and bruccellati (sesame seed cookies)—but your taste buds will thank you for daring to enjoy.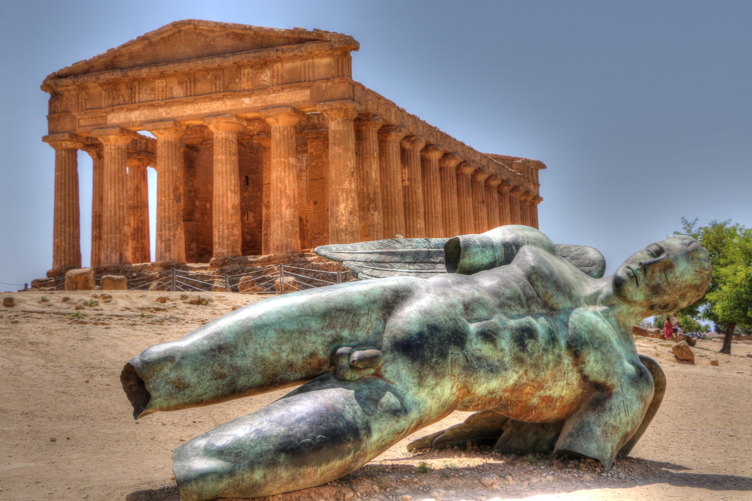 Photo Credit: BLITZ MC/Shutterstock.com
Speaking of mouth-watering, oenophiles must take themselves on a wine tour of the region, which produces consistent varietals from year to year in the hot, dry climate. You'll find indigenous grapes that can't be found anywhere else in the world, such as the elegant and aromatic Grillo, the red flower, strawberry and sour cherry flavored Nero D'Avola, as well as new plantings of ancient Catarratto, Inzolia, Frappato, and more.
Photo Credit: simona flamigni/shutterstock.com
And just in case you can take yourself out of Hollywood, but can't take Hollywood out of you, know that Sicily is the backdrop for several famous films, including the big daddy of them all, The Godfather. In fact, the town of Taormina is home to the Bar Vitelli scene where Michael (Al Pacino) meets Apollonia (Simonetta Stefanelli), the village Savoca is the setting for the couple's wedding, and nearby Forza d'Argo is the scene of Michael's death in Part III.
Photo Credit: Angelo Cordeschi/Shutterstock.com
Meanwhile, Bagheria (just outside of Palermo) is the setting for Giuseppe Tornatore's Cinema Paradiso; Trapani was the beach used in Ocean's Twelve (where stars Brad Pitt, George Clooney, Julia Roberts and Andy Garcia unknowingly mingled with the real-life Sicilian Mafioso); Palermo, Catania and Taormina were the settings of acclaimed director Roberto Benigni's 1981 film Johnny Stecchino; and the Aeolian Islands were the ethereal setting for Michael Radford's classic 1994 drama, Il Postino, about Pablo Neruda's friendship with a local postman.
Hopefully, you too will discover Sicily's magic. Here is a handy guide on where to stay, play, wine and dine.
Photo Credit: roberto orecchio/Shutterstock.com
---
AGRIGENTO/SCIACCA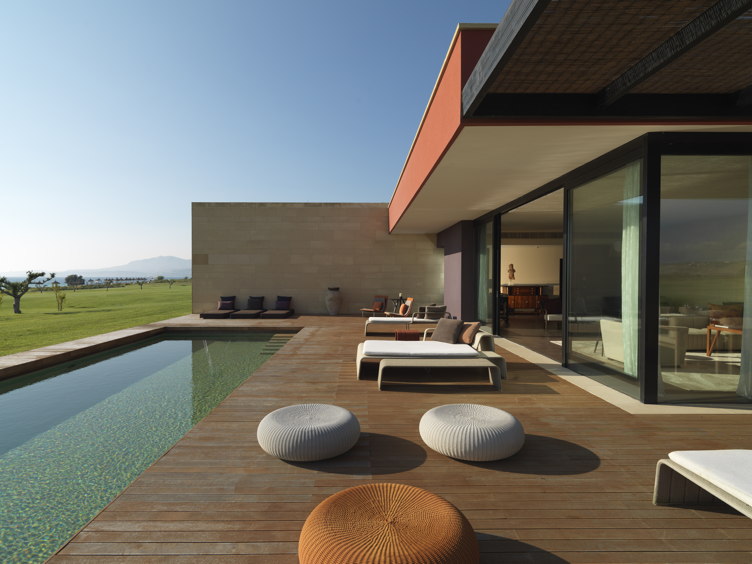 Stay at: Verdura Resort
(S.S. 115, Km 131, 92019, Sciacca)
In the small fishing village of Sciacca, roughly 25 miles from Agrigento on the southwestern coast of Sicily, you can find Rocco Forte's super exclusive Verdura Golf & Spa Resort. Located on almost 600 acres of land, this 203-room behemoth is a pretty unparalleled property. Each Olga Polizzi-designed room has a sea view and a private terrace—meaning, wherever you stay is sublime. However, if you want the crème de la crème of suites, book Villa Mimosa, which offers a double terrace with a hammock, private pool, internal courtyard and stone-finished sunken bathtub. Plus, Villa guests receive return airport transfers, a welcome bottle of champagne, breakfast, unpacking and packing services, garment-pressing, and a Jet Lag Reviver Experience upon arrival in the Verdura Spa, where you can also partake in the four thalassotherapy pools. Beyond that, all of the activities are offered to you: two 18-hole championship golf courses and one 9-hole designed by leading architect Kyle Phillips, six clay tennis courts, a 2.3 mile infinity swimming pool and running trails that meander through the olive and lemon groves.
WHERE TO DINE: There are four restaurants and five bars at Verdura, all of which celebrate Sicilian cuisine. The majestic Liola serves up trattoria-style fare and clifftop views, the lovely Zagara offers Mediterranean cuisine, and Amare is a relaxed seafood spot on the beach. Make sure to also grab a cocktail at Granita and quietly watch the epic sunset. Another dining option you shouldn't miss in nearby Agrigento is Re di Girgenti (Via Panoramica Valle dei Templi, 51, 92100), a country-chic eatery with updated versions of Sicilian classics.
---
TAORMINA
Stay at: NH Collection Taormina
(Via Circonvallazione, 11, 98039 Taormina)
The NH Collection Taormina on Sicily's eastern coast will feel like home away from home from the moment you arrive, when you'll be greeted with special, house-made Sicilian pastries and almond milk. This is one of the most idyllic hotels in the region, thanks to its beautiful décor—an elegant blend of 20th century architecture and modern touches—and setting that overlooks the Mediterranean Sea with the top of Mount Etna visible in the distance. Its proximity to the Palacongressi (the venue for the Festival del Cinema) and the ancient Greek theater, as well as the exclusive boutiques of nearby Corso Umberto I (Taormina's famous shopping street) makes this a prime location for just about everything. While on the property, take advantage of the 7th floor infinity pool where you can soak, sun and sip cocktails such as an Aperol spritz while taking in awe-inspiring views of the Sicilian coastline. Book the hotel's Presidential Suite, which includes private Jacuzzis and a rain effect shower, as well as a picture-perfect view of the ocean from a private terrace.
WHERE TO DINE: Enjoy two of the best culinary extravaganzas in Sicily when you dine at the Belmond two-fer of Oliviero at Belmond Villa Sant'Andrea ( Via Nazionale, 137, 98039 Taormina ME) and Timeo Restaurant at Belmond Grand Hotel Timeo (Via Teatro Greco, 59, 98039 Taormina ME). At the former, Executive Chef Agostino D'Angelo whips up fresh seafood dishes with locally sourced products based on the authenticity of Sicilian ingredients with an Arabic bent. Your view here is killer—you'll be able to see the beach (and even dolphins frolicking!); the service is top-notch; and you'll find one of the best Bellini apertifs in the world. A standout dish: Couscous with selection of Mediterranean fish served with fish soup, toasted almonds and confit tomatoes. Meanwhile, at the latter, you'll have a different set of views—though equally as amazing. Belmond Grand Hotel Timeo is located in town's center (while Belmond Villa Sant'Andrea is located near the beach) so you're literally getting the best of both worlds (and a shuttle to ferry you in between both 5-star hotels). Executive Chef Roberto Toro creates cuisine from familial experiences: his dishes are based on the scents and tastes of his childhood – the red of the oranges that his father used to grow in the garden, the fragrance of his mother's freshly baked bread, and the taste of the tomato sauce his grandmother made. Make sure to try Toro's lamb shank, which is marinated with fine herbs on rösti potatoes and wild vegetables.
---
PALERMO
Stay at: Grand Hotel Villa Igiea by SOFITEL 
(Salita Belmonte, 43, 90142 Palermo)
If you want to feel like part of Sicily's history, stay at the stunning Grand Hotel Villa Igiea, a landmark for more than a century since its design by famed architect Ernesto Basile. This Art Nouveau beauty features fragrant terraced garden and panoramic views of the Bay of Palermo and Mount Pellegrino. While all guest rooms are well-appointed with marble bathrooms, we recommend the brand new Terrace Jacuzzi suite, which includes (naturally) an outdoor Jacuzzi in which guests can relax and enjoy views of the sea. The one-bedroom paradise offers a living room, writing desk and French doors that open onto the private terrace—where you can lie on a sun lounger and dine just steps away from the hotel's manicured gardens. Guests also receive a pillow menu, champagne upon arrival, individually controlled music and laundry service. Plus, should you stay a minimum of three nights, you'll receive a private boat trip along the coast of Palermo, with more champagne and a selection of assorted canapes. Don't miss out on the Greek-style outdoor swimming pool, a match on the tennis courts or a quiet moment in the solarium by the sea, either.
WHERE TO DINE: Enjoy a delicious Mediterranean meal in the sophisticated Donna Franca Florio restaurant at the Villa Igiea; Piccolo Napoli (Piazzetta Mulino a Vento, 4, 90139), with a seafood-heavy menu of Sicilian and Palermitan fare; and Osteria dei Vespri (Piazza Croce dei Vespri, 6, 90133), located in the heart of ancient Palermo with a 350-bottle wine list.
---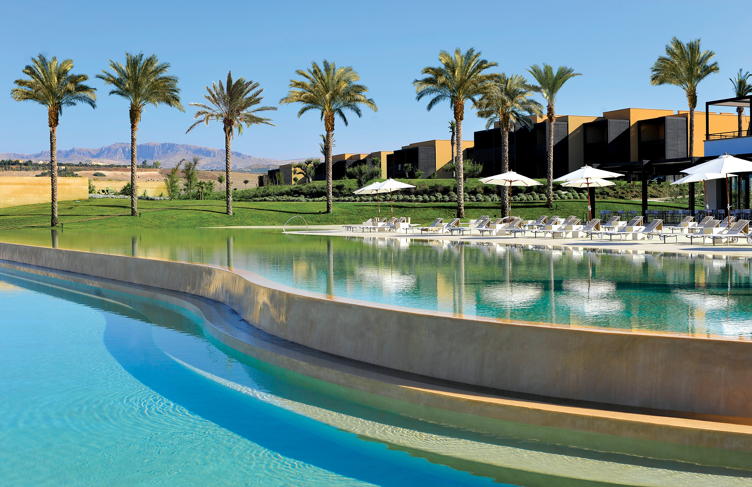 Sicily 1
Verdura view towards Centro from Verdura pool
Sicily 2
Verdura Spa Thalassotherapy
Sicily 3
Thalassotherapy Pools at Verdura
Sicily 4
Spa Treatment Room at Verdura
Sicily 5
A culinary confection at Belmond Villa Sant'Andrea
Sicily 6
The view from Oliviero at Belmond Villa Sant'Andrea
Sicily 7
Oliviero Restaurant at Belmond Villa Sant'Andrea
Sicily 8
An evening banquet at Belmond Villa Sant'Andrea
Sicily 9
You'll find beautifully presented cocktails at Belmond Villa Sant'Andrea
Sicily 10
NH Collection Taormina pool
Sicily 11
Timeo Restaurant at Belmond Grand Hotel Taormina
Sicily 12
Views of Taormina from the NH Collection Taormina
Sicily 13
Exquisite culinary confections at Timeo Restaurant at Belmod Grand Hotel Timeo
Sicily 14
Exquisite culinary confections at Timeo Restaurant at Belmod Grand Hotel Timeo
Sicily 15
Sicily 16
Timeo Restaurant at Belmod Grand Hotel Timeo at dusk
Sicily 17
Bar Des Arcades at Grand Hotel Villa Igiea by SOFITEL
Sicily 18
A view of Palermo from the marina
Sicily 19
Grand Hotel Villa Igiea by SOFITEL
Sicily 20
Grand Hotel Villa Igiea by SOFITEL at dusk
Sicily 21
Palmero city view
Photo Credit: marcociannarel/shutterstock.com