Whether or not you've ever actually run a marathon, you can imagine how much time and dedication goes into preparing and completing a 26.2 mile race. Regardless of their time or place, every single finisher of the New York City Marathon deserves a congratulations, admiration, and lots of snacks and drinks! To help celebrate this year's marathon, several bars and restaurants throughout New York City are offering specials for all finishers. Just show up on and enjoy! Details below…
Photo Credit: Michael Berman
From Friday, November 3 – Sunday, November 5, marathon runners who visit Le Petit Parisien with their race bib or finisher's medal will receive a complimentary homemade baguette to help with their carbo-loading before or after the race. The baguettes are baked in-house daily and will add the perfect crunch to marathon weekend.
Location: 251 East 53rd
---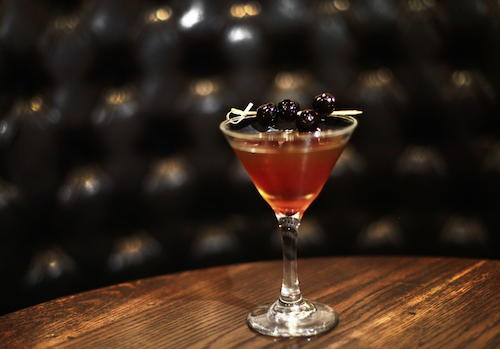 Park Avenue Tavern is offering free drinks to all finishers, yes free drinks. Run, walk, whatever you have to do to finish those 26.2 miles and you can drink for free. The marathon will be broadcast on TV's throughout the bar, so supporters can watch from there and have their favorite runner meet them for drinks after to celebrate.
Location: 99 Park Avenue
---
At Boulton & Watt, finishers will be rewarded with a free Cast Iron Chocolate Chip Cookie. The restaurant's signature dessert comes with a side of cold milk is the perfect way to celebrate the race before a much-deserved nap.
Location: 5 Avenue A
---
Since the NYC Marathon happens to fall on the same day as Professor Thom's 6th Annual Chili Cook-Off, the bar is offering finishers free admission to the event ($10 for everyone else). From 3-7pm, they can enjoy unlimited chili and a refreshing pint of Harpoon.
Location: 219 Second Avenue
Subscribe to discover the best kept secrets in your city