Photo Credit: Drew Altizer
There is a very short list of females in San Francisco who are stylish, polished, and gorgeous. At the top of this list is Sobia Shaikh. The glamorous mother of two is a former model, advertising associate, and handbag designer. These days, she's enjoying the luxury of being a stay at home to her 16-year old son and 13-year old daughter. Shaikh also gives back to the community—she's a huge supporter of Compass Family Services and has been the co-chair of their annual spring benefit for the past three years. In her spare time, she travels with her family (they recently went to the Bahamas) and pursues new cuisines and fashions. To learn more about the Pakistani beauty, we asked her to share her secrets to living the good life in SF. Here, in her own words, is Shaikh's guide to the city by the bay.
Where were you born: I was born in one of my favorite cities in the world—Karachi in Pakistan, where all my family resides.
How long in San Francisco: Nadir and I moved here in July 1997, exactly three months after getting married in Karachi. So, this year we celebrate our 20th wedding anniversary as well as two decades in beautiful San Francisco.
Neighborhood: We moved from Nob Hill to Lower Pacific Heights to Cow Hollow, where we lived for 10 years. In July 2016 we moved to our new place in Presidio Heights.
Photo Credit: @sobiaashaikh on Instagram
Occupation: Eight months ago, I packed up my handbag line, ISLY Handbags. It was not an easy decision at the time, but in retrospect definitely the right one. I have two teenagers and decided that work could wait a bit so I could maximize my time with them. I LOVE cooking so I enjoy making meals for the family every night. We are also putting the finishing touches on our home, which I worked on with my favorite interior designer and his brilliantly talented team. For the last three years, I've co-chaired, with a girlfriend, the annual spring benefit for Compass Family Services and since the event is in a few weeks (shameless plug: it's April 5th at the Bentley Reserve), these days we're finalizing all the details.
Favorite Restaurant: There are so many wonderful choices in SF: Kokkari for their divine food and cozy ambience, I especially live for their taramosalata and moussaka. Twice a year, five of my girlfriends and I go there, get a fabulous table (thanks to one of my friends) and eat, drink, and gossip our hearts out!! I love Gary Danko for a romantic evening with my hubby, French food, and their stunning flowers. Our neighborhood spots are: Spruce, Sociale and Garibaldi's. Lazy Bear has the most unique take on food. Leo's Oyster Bar is great for oysters and has my favorite cocktail, The Garden Party. Pakwan is inexpensive, but delicious Pakistani takeaway and Press in St. Helena is my fav in wine country.
Best Sushi: Tamashisoul on Union Street. My son, Isaad, loves sushi and since this was in our old neighborhood, we used to walk to the restaurant very often. One of their specialty dishes is called Avocado Bomb. It's quite possibly one of the best things I've ever eaten. I think I'm getting it after I finish writing this!
Best Italian: Hands down Cotogna: the food, the ambience and the service are excellent. It's ideal for lunch with girlfriends, a date night with Nadir, and for a family meal with our kids. We love bringing our out of town guests here.
Best dessert: My mother's Kheer, a Pakistani rice pudding of sorts flavored with cardamom, saffron, and almonds. It's served hot or cold, but when I'm home in Karachi and my mom makes it, I always sneak a bit out of the pot while it's piping hot. And dark chocolate in any shape or form.
Best place for a romantic date: Gary Danko, Cotogna, Quince or Garibaldi's depending on how much time we have before we need to get one or both kids from something or the other. . .
Best Sunday brunch: Our kitchen in Sonoma—I make the best truffled gouda scrambled eggs, turkey bacon, whole wheat chocolate chip pancakes, tons and tons of cut fresh fruit and berries along with a glass of Miraval Rose. Yum! You must come and try it soon.
Best place for a power business meeting: The Battery or Belga on Union Street during lunch.
If you have out of town guests, which hotel would you recommend? Always Chez Shaikh.
Favorite shopping venue/boutique: Vicki Winston's room at Neiman Marcus, Jeff Luhmann via text at Net-a-Porter and my all time favorite, HeidiSays on Fillmore Street. I have a special place for HeidiSays because they were the first boutique to carry ISLY Handbags in 2011 plus they have the most up to date casuals and jeans! And Found By Maja, a jewel of a home accessories store on Sacramento Street.
Favorite place to buy jewelry/watches: Shapur on Post Street for watches. Rocks With Soul and Dilara Saatci Jewelry for most of my jewelry. Both businesses are run by San Francisco gals who are friends. Having run my own business for almost seven years, I make it a point to support local businesses run by female entrepreneurs.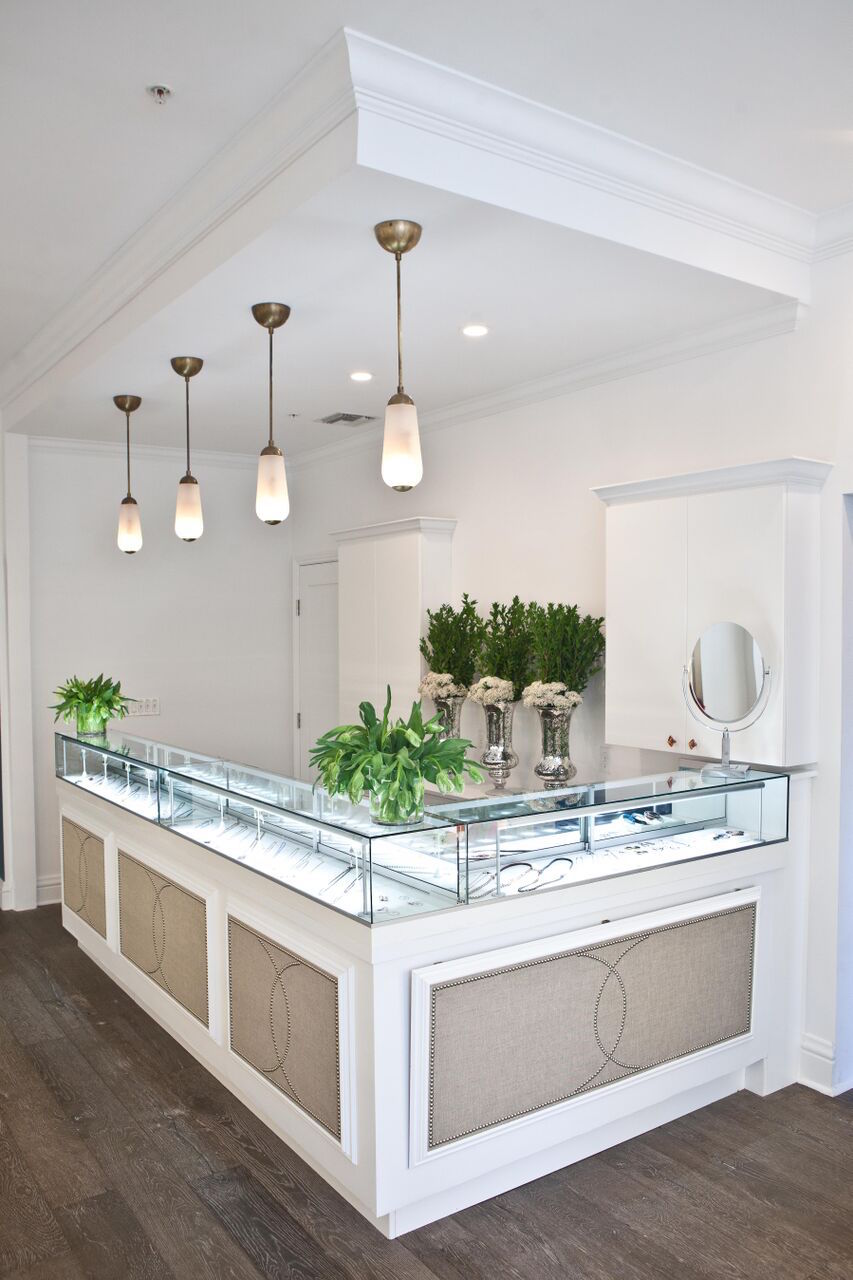 Best Spa: Spa Radiance & SkinSpirit for facials. I'm a complete skin care product junkie, so love discovering new products and treatments at both places.
Favorite Charity Event: Compass Family Services' Annual Spring Benefit. I'm so blessed and thankful to have this wonderful life in this beautiful city I call home. Homelessness anywhere in the world, but particularly in SF is heart wrenching to me. Compass Family Services' mission of helping homeless or at risk of being homeless families gain self-sufficiency, housing stability, and general well-being resonates strongly with our family.
Favorite Cultural Event: Mid-Winter Gala at the Fine Arts Museums of San Francisco. It's always chic, fashionable, fun and one of my husband's favorite events of the year. And given that he doesn't go to a lot of the parties in SF, I make it a point to make this a fabulous evening with him.
Favorite Cultural Institution: Nothing is more spectacular in SF than driving on the Golden Gate Bridge. Almost every time I'm on the bridge I'm struck by it's magnificence and to me it is a true architectural marvel.
Best Steakhouse: None in particular but love the steak frites at Florio Café.
Best Pizza: Delarosa Marina's Margherita pizza with burrata. The best!!
Best Lunch: As Quoted on Sacramento Street. Their kale avocado chicken Caesar salad my daughter Lyali and I love eating together.
Best Gym/Athletic Facility: Equinox and wherever my trainer Austin Lopez of Ausome Fit can train me!
Best Massage: Senspa in The Presidio. As soon as I enter that space I feel my tension melting away. It's such a serene and peaceful space.
Best Limousine/Driving Service: Amani Limousine Service, that we've been using for over 15 years.
Best Museum/Exhibit: The architecture and setting of the Legion of Honor is beyond stunning! Sometimes I just drive to the museum to admire it's architecture.
Describe your city in three words: Pretty, friendly, unique.
Favorite historic/legendary place to see or explore: Land's End – particularly at night when the Golden Gate Bridge is lit up. The kids and I often drive by there just to see the bridge and it's reflection in the water.
All-around favorite spot in San Francisco:  The corner seat on my orange couch in my tv room, where I unwind every night after dinner. Pure bliss!
Best Aspect of San Francisco: It's home! And of course, the people in San Francisco are warm, friendly, helpful and kind.
Subscribe to discover the best kept secrets in your city