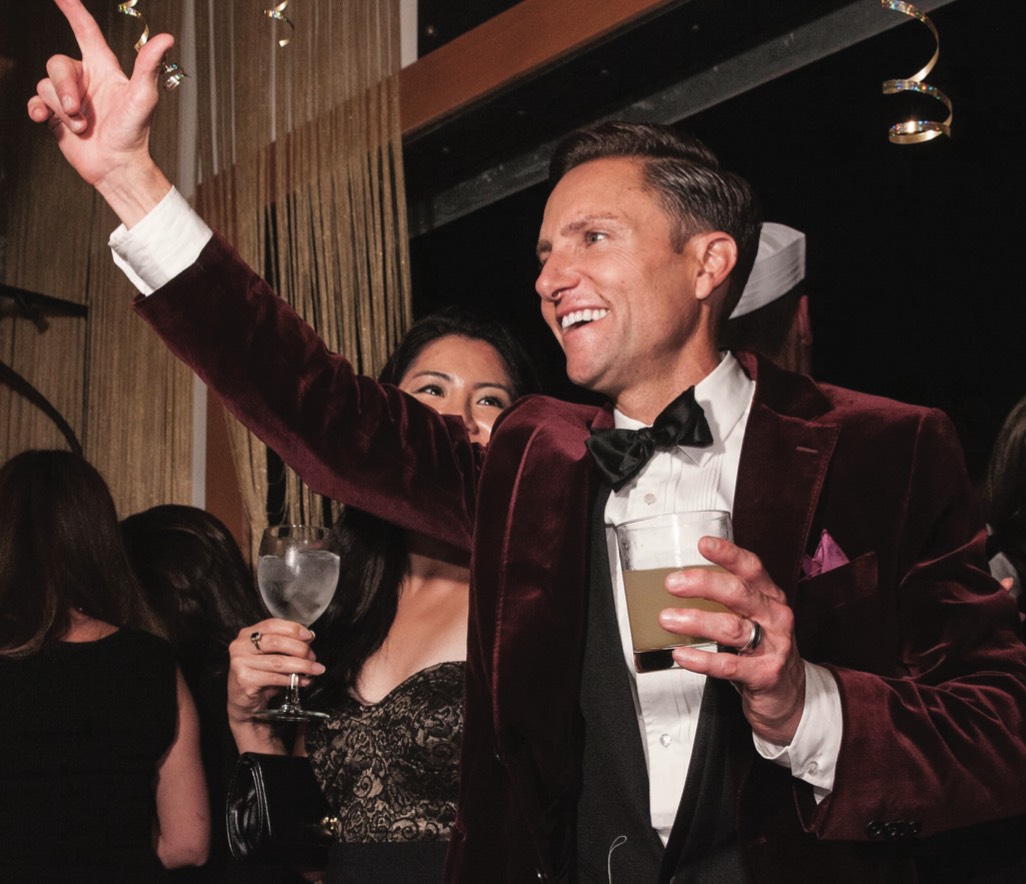 Photo Credit: Drew Altizer
When Dorothy's dog, Toto, reveals the true form of the great and powerful Oz at the end of The Wizard of Oz, the wizard famously says, "Pay no attention to that man behind the curtain." But it's impossible not to pay attention to him. The same can be said of San Francisco's very own real-life wizard, Ken Fulk. In the past couple of years, the interior and event designer has been everywhere, and so it's impossible not to pay attention to him. Fulk has designed several of San Francisco's highest-profile buildings, including Michael and Xochi Birch's private club, The Battery, and the hottest high-rise to debut on Rincon Hill, The Harrison.
He's also honed in on hospitality projects, and one of those, Leo's Oyster Bar on Sacramento Street, won him Bon Appetit's praise as "best designed new restaurant" in August. He orchestrated Sean Parker's extravagant multimillion-dollar fairy tale-meets-Lord of the Rings wedding to Alexandra Lenas. He launched an exclusive collection with Pottery Barn that featured gira e-print rugs, hoof-shaped hooks, and an ice bucket in the shape of a golden retriever's head. And with the release of his first book on October 18, Fulk is about to pull the curtain from his own life. In Mr. Ken Fulk's Magical World, Fulk invites the world in for an unparalleled glimpse of his fascinating life. In anticipation of the book, we sat down with the creative genius to learn more about all things Fulk.
Ken Fulk was born in rural Virginia at a time when keeping a stylish house and being able to entertain well were skills every young Southerner should have. "Growing up, I never thought about becoming a tastemaker," Fulk confessed during a sunny Thursday afternoon chat with Haute Living. "It was a matriarchal society. Keeping a house, decorating your house, throwing a dinner party, these were things that my grandmother and mother always did. The importance of hospitality, it was sort of in my makeup." As a small child, Fulk was already showing signs of precocious talent in the decorative arts. He picked out his own outfits, decorated the house for the holidays, and had a huge imagination. "I was obsessed with Monticello," he said of Thomas Jefferson's famed 18th-century Charlottesville, Virginia, plantation, which Fulk visited frequently. "I thought I should live there. I was planning the parties I would host there. I wanted to put in a pool. I also couldn't wait to go anywhere and everywhere. My imagination was so big. I couldn't wait to see more. At a young age, I understood that the world was a much bigger place than my little universe and that is what enlightened me the most." Fulk went on to study English and history at the University of Mary Washington in Virginia before stumbling into a career in interior design after a couple of friends asked him to help them decorate their apartments in San Francisco.
Through word of mouth and referrals, Fulk built his brand, and along the way he became a favorite of the society set and the tech crowd. His flamboyant designs, his penchant for animal prints and taxidermy, his overflowing florals, and an ability to display art in original ways caught the eye of big-name San Francisco style arbiters. Denise Hale, Alexis and Trevor Traina, and Anna Weinberg and James Nicholas are his friends. Kevin Systrom and Jeremy Stoppelman are his clients. John Legend, Dita von Teese, and Stevie Nicks have performed at his events. Everyone wants a piece of the Ken Fulk funfetti cake and it's easy to see why. He's incredibly charming. Chat with him for 15 minutes and you can't help but laugh out loud. He sees the world through rose-colored glasses (well perhaps not rose; that's too ordinary for Fulk) and his genuine enthusiasm for the good life is contagious. Where everyone else sees darkness, Fulk manages to find a spark. He ignites it by creating something memorable and magical, be it a beautiful living room in a  one-bedroom apartment or an over-the-top party for 400 with a post-apocalyptic snow lodge theme.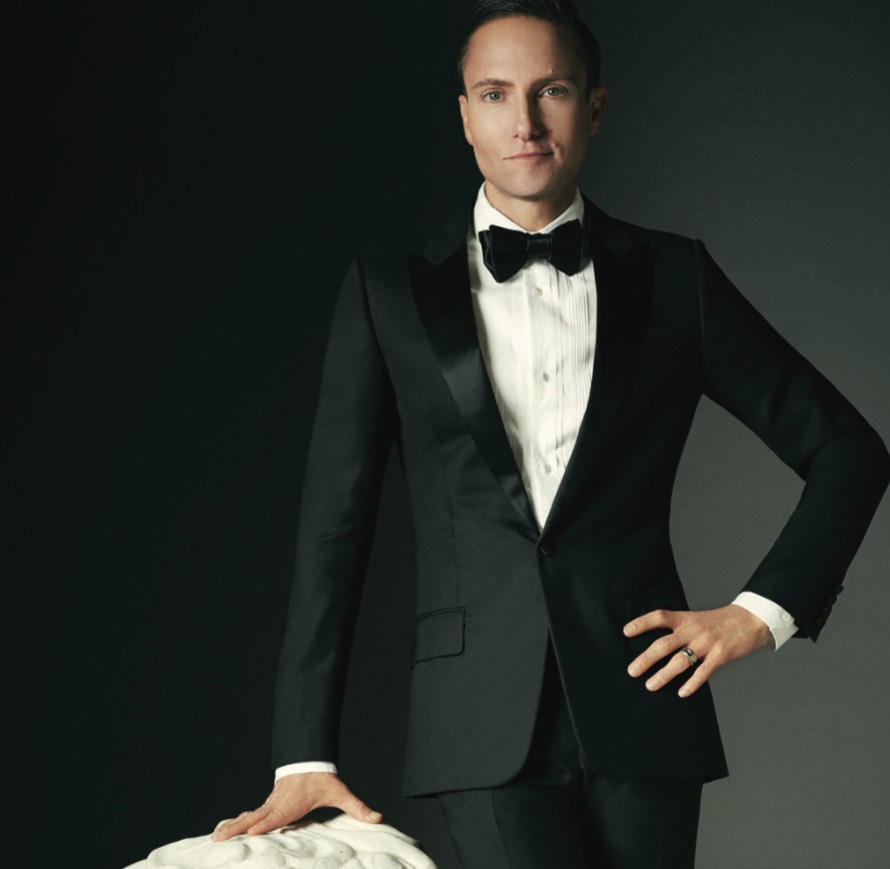 Photo Credit: Drew Altizer
Fulk has always seen himself as something of a storyteller. He is a narrator, a stage setter, a puppeteer, and a magician who creates a scene. The story unfurls in what seems like a natural way, but behind the scenes, the puppeteer is orchestrating everything down to the last detail. "In many ways, I'm the same person I was when I was seven years old," Fulk said. "I took charge of every dinner party. I cut and arranged the flowers. At Christmas, I had to build the fire and decorate the tree. Everyone had to be quiet at a certain time. I joke that I made it all up, my life, because I kind of did." With the book, Fulk is opening up his life to the public. He's making his story, previously only accessible to those with deep pockets, available to everyone. "I was really adamant about not wanting to do a design tome with pictures of one house after another house after another house," Fulk said. "So I kind of told how this crazy world that we've happened upon came to be. I share a little bit of what we do. The book is really a personal extension of myself. It's not so much a how-to; it's more a through-the-looking- glass approach. The thing I am most proud of is that I wrote every last word." Readers will learn about the Magic Factory, Fulk's SoMA design studio; the Tree House, the Clarendon Heights home that he shares with partner Kurt Wootton and his three golden retrievers; and Provincetown, Massachusetts, his Cape Cod happy place where he owns a beach house that he travels to every weekend, May through October.
Besides his new book, this fall proves to be an exciting time for Fulk. He's started to make his mark on New York and will make his fashion debut during Fashion Week. "We're opening Veronica Beard's first store. We're helping them launch a new collection. It's on Madison Avenue. I personally love fashion—this project is exciting to me," Fulk said.
He's also intrigued by other disciplines. "I would love to do a film someday," he said. Film is something he thinks of often. Before each project, be it an interior or event, Fulk imagines it as a movie and sees the story play out in his head. "I literally see them come to life—not just static spaces with pretty furnishings but glorious, vivid, Technicolor movies complete with a soundtrack, the perfect costumes, and intriguing characters. When the time comes to present a job to a client, it's like a world premiere and everything and everyone in it has to b ready for their close-up." A chapter in the book is devoted to this filmic moment: Fulk calls it the Big Reveal.
He relishes creating this thrilling unveiling experience for eventgoers and high-profile interiors clients. So it is no surprise that Fulk isn't afraid of his own big reveal— or what critics might have to say about Mr. Ken Fulk's Magical World. He's not phased by the naysayers. A people pleaser who doesn't like to say no, Fulk has learned over the years that not everyone is infatuated with him or his over-the-top style. "I've learned to trust things. This all happened through referral and word of mouth. If the phone doesn't ring today, it will ring tomorrow. I never want to be on a pedestal, to be too big or too proud. Not a day goes by that I don't stop and give thanks for this enchanted life." He paused a moment, deep in thought. "You know, fear is the enemy of good design," he finally said. "Being afraid leads us to the lowest common denominator. If you're afraid of things, the lows are going to be lower. It's not that I want to be reckless, but I won't not do something because I'm afraid I might fail." While the Wizard of Oz was afraid to step out from behind the curtain, Fulk can't wait. He'll pull back that green velvet curtain with a flourish and shout "Fulk yeah!"
Subscribe to discover the best kept secrets in your city