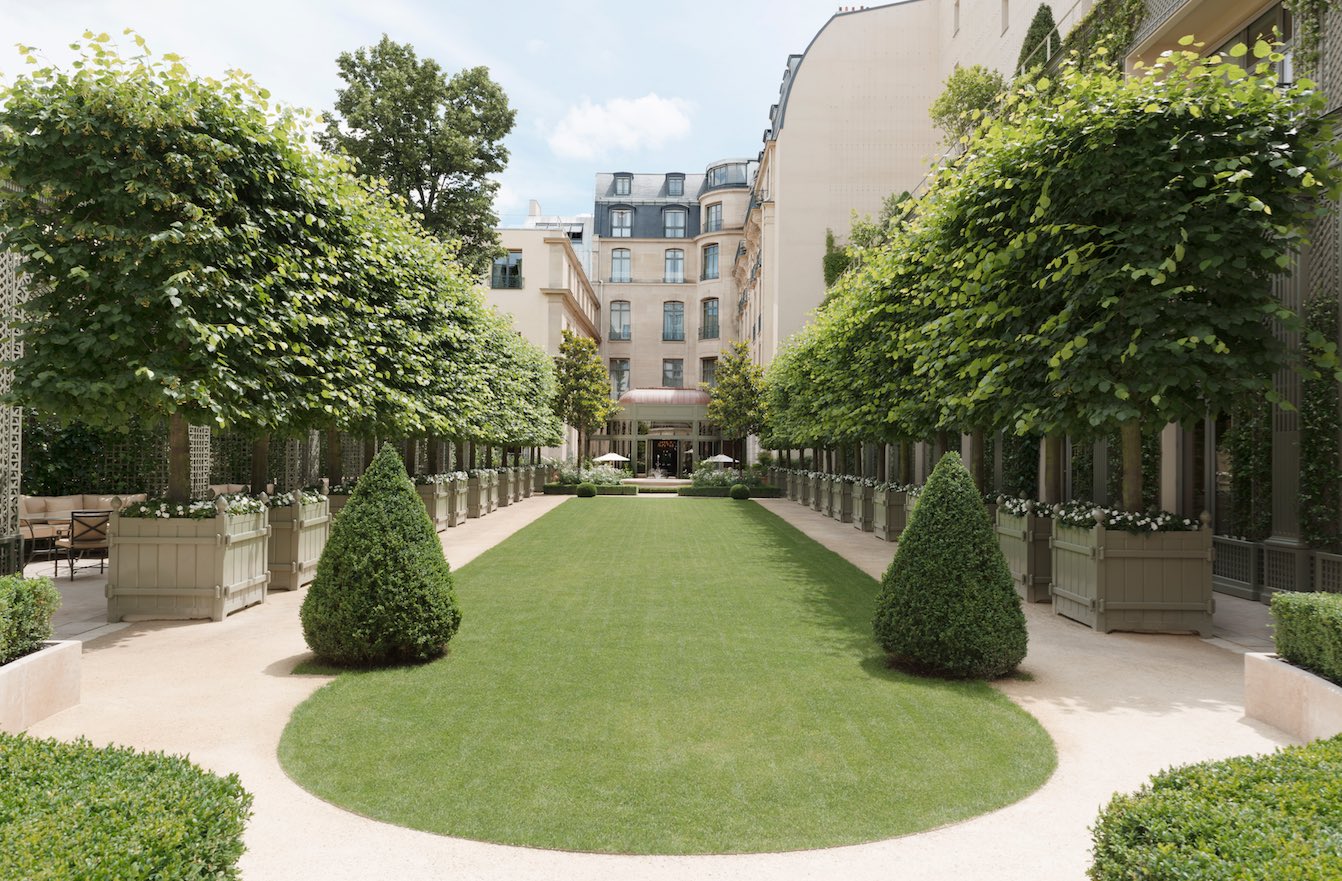 Photo Credit: The Ritz Paris
Celebs love the summer action in Europe, whether that means lazy days at Nikki Beach in Ibiza and St. Tropez, or joining the Duke and Duchess of Cambridge to cheer on Andy Murray at the All-England Club finals. This summer Bradley Cooper and flame Irina Shayk seemed to be everywhere—at the couture shows in Paris, at Wimbledon and in Italy—a frequent Cooper haunt. This year the duo turned up at Lago di Garda, a favorite of low-key Euros and aristocrats in the Italian Lake District. Will Cooper do for Lago di Garda what George Clooney has for Lago di Como? No reports of the American Hustle star wanting to buy property there, but kudos to Cooper for choosing to vacay in this posh, insider spot. If you want to check it out, stay at the gorgeous Villa Feltrinelli (villafeltrinelli.com), a pink 19th-century mansion, where Winston Churchill liked to visit, with only 21 rooms. Speaking of Italy, Vanessa Hudgens and Austin Butler seemed to have had a grand time while on vacation there. They were spotted at the very splendid Belmond Hotel Splendido (belmond.com/hotelsplendido) high above Portofino and in Positano, as well. In other European news, fashionistas rejoiced at the reopening this summer of the Ritz Paris (ritzparis.com), after a mega, four-year-long redo. During Couture Week Anna Wintour, the Vogue editor, and Lady Amanda Harlech, the Chanel muse, were in a positive swoon because the iconic hotel was back in business in time for the July shows.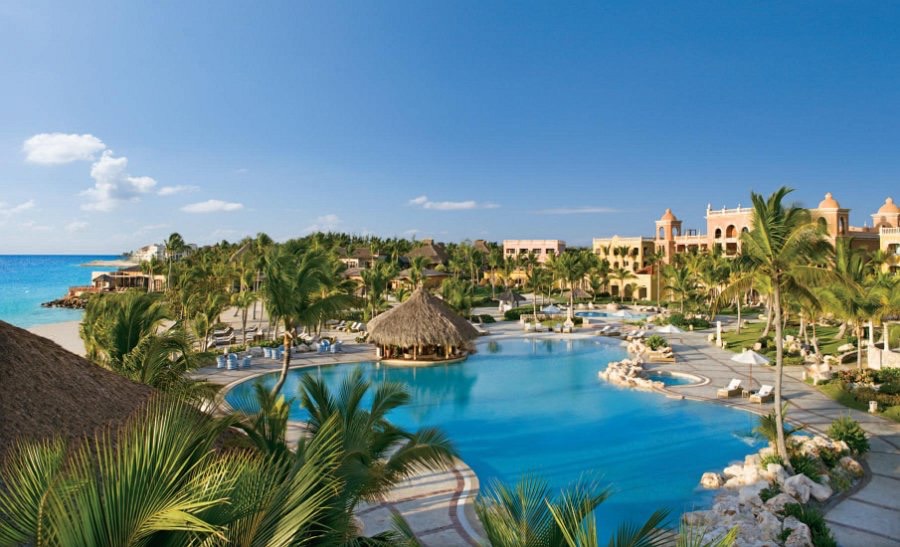 Photo Credit: Sanctuary Cap Cana
With fall imminent, A-listers are beginning to think of their next warm-weather getaway. St Barth's, of course, is the St. Tropez of the Caribbean and has been a mecca for decades for the beautiful, powerful and merely fabulous. When the island became so overrun with boldfacers a few decamped to other islands. Bill Gates and Steven Spielberg have turned up at Cap Juluca (capjuluca.com) and Justin Bieber and Jon Bon Jovi at the Viceroy (viceroyhotelsandresorts.com), both in Anguilla. Lupita Nyong'o checked out Sanctuary Cap Cana by AlSol(sanctuarycapcana.com, pictured above) in the Dominican Republic. Additional celebrity sightings at the property include Kanye West and Beyoncé, who came for dinner. But we predict some renewed heat for St. Barth's this winter, thanks to Pippa Middleton. She recently became engaged to London hedge funder James Matthews, whose parents, David and Jane Matthews, own Eden Rock (edenrockhotel.com), longtime a favorite for celebrities and those who love them. Now that Eden Rock is almost in the royal family, will Kate and Wills decide to abandon their beloved Mustique for the island? We're sure they'd get first dibs on the hotel's sumptuous Christopher Columbus Suite should they decide to do so.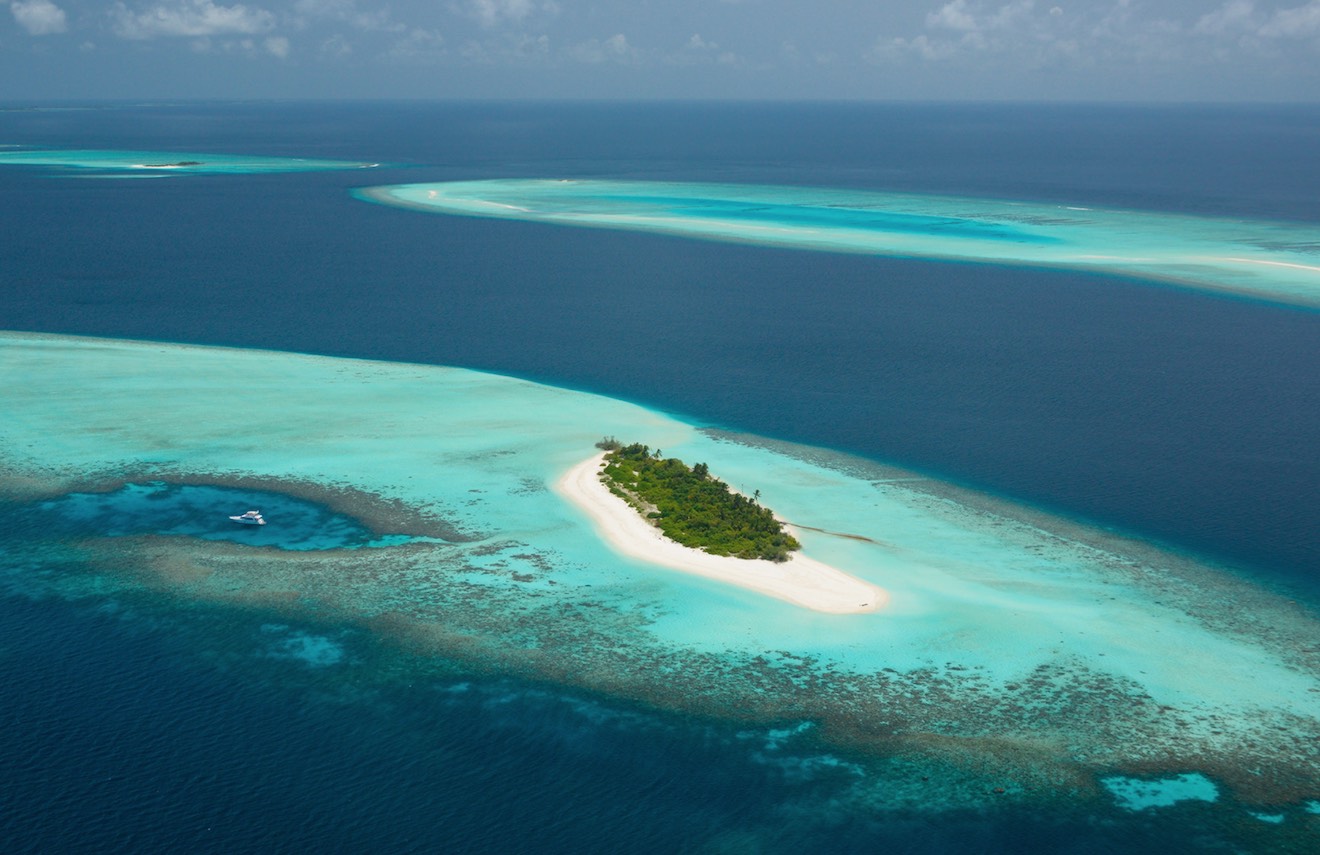 Photo Credit: Four Seasons Hotel & Resorts
For those who like their fall and winter sorties on the exotic side, there's a new exclusive island retreat: The Four Seasons Private Island Maldives at Voavah, Baa Atoll (fourseasons.com/maldivesvoavah). This is the company's first private island resort, which is scheduled to open in late 2016. The intimate property has only seven bedrooms, along with a beach house, dive center and 62-foot yacht. Another unique island experience is on offer Down Under. The One & Only Resorts, frequented by Jennifer Aniston, David Beckham and Chris Hemsworth, has created an especially exclusive travel experience for people who only have exclusive travel experiences! The One & Only Hayman Island, Great Barrier Reef (oneandonlyresorts.com/one-and-only-hayman-island-australia) now has the Pearls in the Penthouse package for a five-night stay in a palatial three-bedroom aerie (the Owner's Penthouse) with views overlooking the Coral Sea and butler service. Available through December 15, 2016.
LAKE LUXE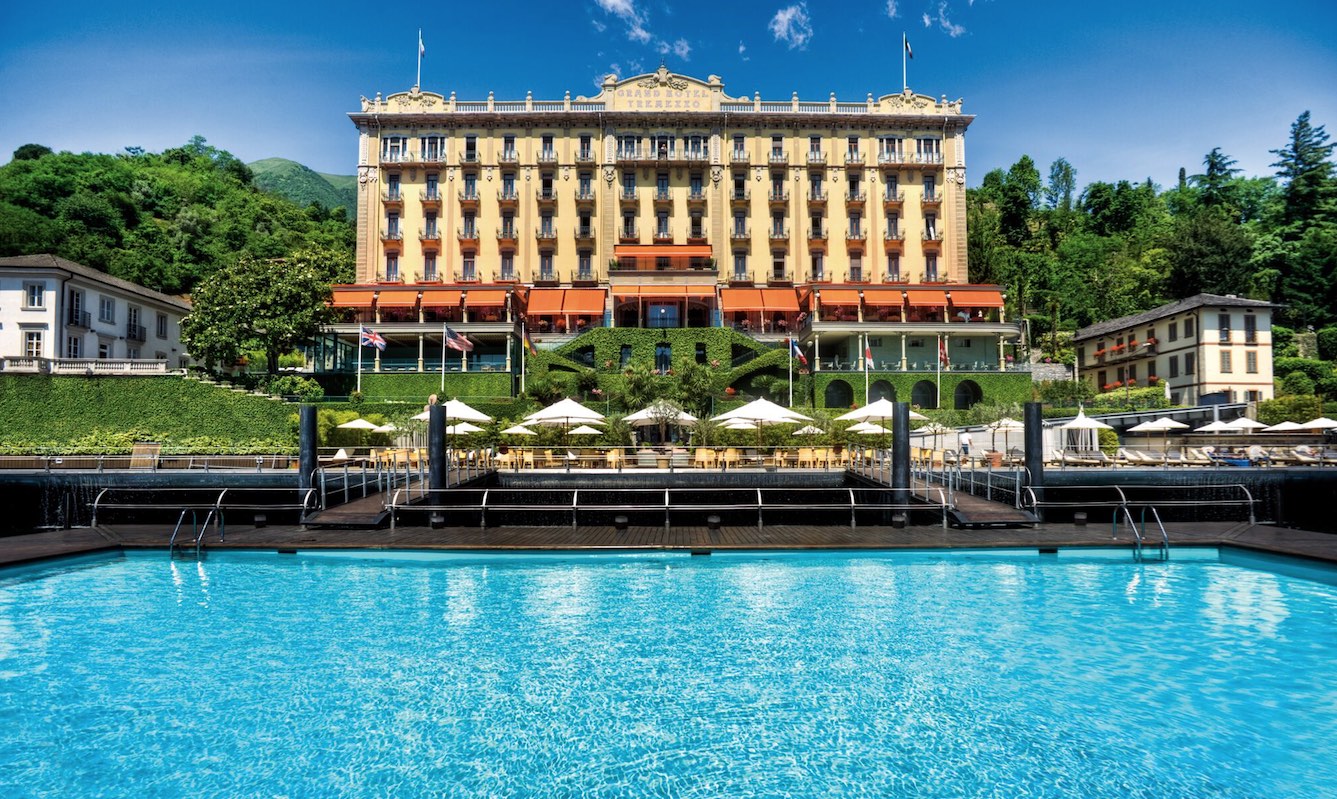 Enjoy Lago di Como celebrity style at the Grand Hotel Tremezzo
By Natalie Stoclet 
Celebrities simply can't get enough of Lake Como. Since the early 1900s the Italian resort has been a hub for European royalty, noble families and Hollywood stars. The 2000s brought a new wave of A-listers when George Clooney famously bought the Villa Oleandra in Laglio, a small lakeside town. Since then various Clooney amigos have checked out the spot, including Emily Blunt, Brad Pitt, Matt Damon and Catherine Zeta-Jones.
It's a gorgeous resort, filled with grand villas with lavish gardens like the Villa Melzi and Villa Carlotta, and enchanting restaurants such as Il Gatto Nero and Harry Bar's in Cernobbio, both Clooney favorites. The area also has hotels as grand as its villas. A recent favorite of Tinseltown A-listers is the Grand Hotel Tremezzo, where Uma Thurman, Edward Norton and Natalie Portman have stayed.
The five-star Art-Nouveau landmark has been a popular destination for European and American elites since 1910. In the movie Grand Hotel, Greta Garbo referred to the property as "that happy, sunny place." And indeed it is, with gorgeous Italian gardens, suites with panoramic views, rooms with silk-lined walls and a destination restaurant La Terrazza, with special dishes created by iconic Italian chef Gualtiero Marchesi. The hotel recently transformed its spa, located in an 18th century villa adjacent to the hotel. The multimillion dollar redesign created a sumptuous haven offering a sauna with lake views, a marble-lined hammam and a 50-foot indoor infinity pool.
Grand Hotel Tremezzo, Via Regina, 8, Tremezzina, Lago di Como; grandhoteltremezzo.com.