If you haven't yet tasted Absolut Elyx, Absolut high-end big sister, you're missing out: this premium vodka is the luxury lover's vodka of choice. Read on to discover how the Swedish brand is monopolizing the market in taste, experience and integrity.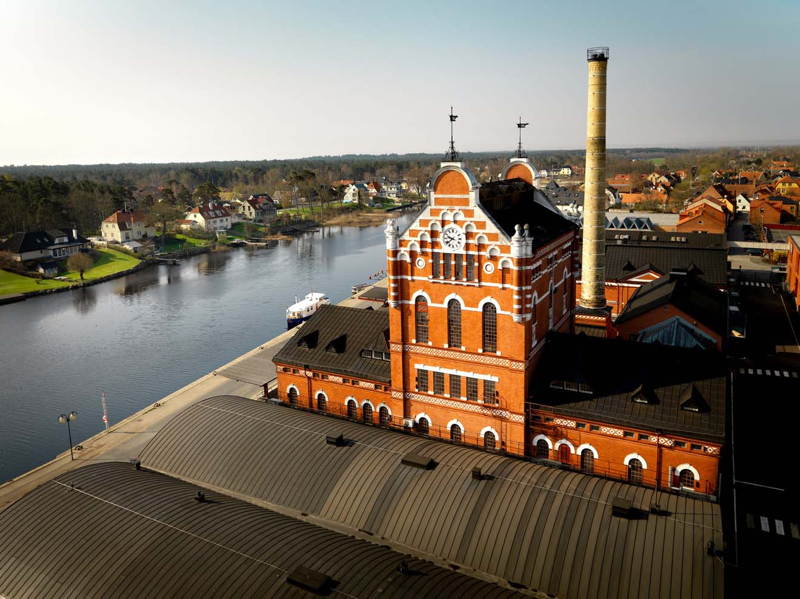 Photo Credit: Absolut
1. LUXURY—IT'S IN THE NAME. The Swedish word for luxury, is, in fact "lyx." Absolut originally wanted to call its premium vodka "Elixer" but, when legal issues kept the word at bay, shortened it to "Elyx." Thus, yes, this particular vodka actually makes you'll be drinking "Absolut Luxury."
2. IT'S A HIGH-END BRAND, BUT DOESN'T TAKE ITSELF TOO SERIOUSLY. Absolut Elyx is frequently served in what it refers to as its "Elyx Pineapple of Hospitality"—a modern interpretation of said symbolic fruit (which, incidentally, the beautiful city of Charleston, South Carolina uses as its welcome symbol). Its copper cauldron is a nod to its distilling process—Elyx is made in 100% copper stills for a smoother, more refined taste—and serves as the perfect reminder that even the most luxe libation shouldn't be taken too seriously.
3. THE ABSOLUT ELYX EXPERIENCE IT TOTALLY BALLER. In order to perpetuate brand awareness, the brand brings educators, innovators, bartenders, press and tastemakers out to Ahus, Sweden, where a red carpet is truly rolled out. Via a series of experiences that include intimate tasting dinners at the Absolut Elyx hunting lodge, tours of the wheat fields where its wares are grown, martini making classes, helicopter rides, glass-blowing, where guests are invited to make their own vermouth bottles, a tour of its distillery and a closing night event involving a secret door and fur coats in the middle of the woods as well as dinner at an 18th century manor in the Swedish countryside, the brand makes sure that their "Absolut Experience" is one you will absolutely never forget.
4. IT'S PARENT COMPANY IS SYNONYMOUS WITH LUXURY. Absolut Elyx is owned by Pernod Ricard, which owns fellow luxe brands like The Glenlivet, Perrier-Jouet and Royal Salute.
5. IT'S WHAT THE AMERICAN PEOPLE WANT. Forty-five—count 'em—forty-five percent of Absolut Elyx's sales come from the States, which is almost half of its half million daily inventory—and the numbers don't lie.
6. ABSOLUT ELYX HOUSES ARE A GO-TO DESTINATION FOR THE RICH AND FAMOUS. There are VIP Absolut Elyx houses in Los Angeles, New York and Sweden, and each one of them is pretty baller. It's L.A. property—located in West Hollywood—is a European style terraced villa surrounded by a lush tropical garden of Mexican palm trees, Italian cypresses and Birds of Paradise crowned with white roses. The house itself was built in 1911 and has true Hollywood credentials, having once been owned by silent-film actor Dustin Farnum, who was Cecil B. DeMille's first great movie star. Each room is fabulous and incorporates the brand's signature aesthetic—copper—along with luxe deatils like velvet, worn wood and silks. It has a very timeless, old-Hollywood feel that can best be descriped as "Hollywood Luxe."
7. IT'S HAUTE TO GIVE BACK. Absolut Elyx has partnered with Water For People, a non-profit whose mission is to promote the development of high quality drinking water and sanitation services, accessible to all, and sustained by strong communities, businesses, and governments—on a five-year mission to bring safe water to 100,000 people. For every bottle of Elyx sold, the brand will provide one week's supply (140 liters) of safe water to those who need it most. For every Elyx Pineapple sold, the brand will provide a one month's supply of safe water (560 liters). Additionally, each of its bottles is made with 40 percent recycled glass in keeping with its sustainability mission.