Sorting through produce and deciphering labels at the grocery store can be an overwhelming task. So overwhelming in fact, that you may even be using it as an excuse to not seek out the healthiest options. If this is you, you probably haven't discovered the incredible services who are taking the stress out of getting healthy produce into your home. New York City is now full of wholesome food delivery services that allow you to cook your own or have prepped meals show up right at your doorstep. Here are some of New York's most gourmet and health-conscious meal delivery services.
This organic meal delivery program believes that what you put into your body forms the building blocks for the rest of your life and affects your relationships, career, happiness, and ability to create. Their extremely thoughtful meals are about making you the best you can be. Their entire menu is based on the science behind a plant-rich, gluten-free, superfood diet. This may not sound particularly mouth-watering, but Sakara will prove you wrong. Their ability to make healthy dishes interesting and appealing is what keeps customers coming back.
Provenance Meals is all about food you can trust. They believe in traditional cooking techniques and only use whole foods and ingredients in their natural, unprocessed state. You won't find GMO's, gluten, artificial sweeteners or any industrial seed oils in their nutrition-rich meals. They offer a whole host of different bundles to match your specified needs. A sample menu from their Whole Food Detox program for example, might look something like this:
Breakfast: Strawberry Rhubarb Chia Pudding
Mid-morning: Mineral Rich Vegetable Broth
Lunch: Korean Sweet Potato Vermicelli with Mushrooms & Tamari
Afternoon: Brooklyn Herborium Detox Tea with burdock, ginger, turmeric, & cinnamon
Dinner: Nut & Seed Falafel with Lemon Tahini, Israeli Carrots & Greens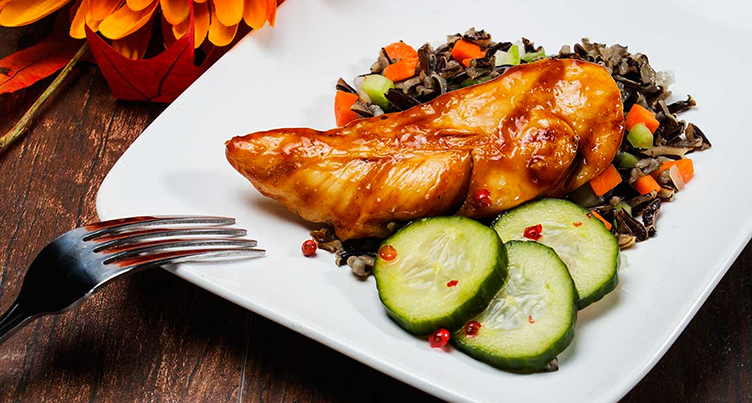 One of the hardest things to achieve is portion control. When you have Freshology on your side, this won't be so tough any longer. This is perhaps the most personalized experience on the market. They have an incredibly diverse set of delivery programs to fit most every dietary need. The Health Gourmet program for example, focuses on those who are striving for long term weight management in the most convenient way possible. Under this program, you will have a 4 week menu rotation based on a 1150-1400 calorie female and 1550-1850 calorie male diet.
When you have Martha Stewart behind you, you must be doing something right. The collaboration between Marley Spoon and Martha Stewart is bringing you easy to make meals using only seasonal ingredients. Making the time to prepare a thoughtful, fully-balanced meal is no easy feat in New York City. Marley Spoon does that work for you, and hands you a box filled with nutritious ingredients and a clear step-by-step recipe. The Gluten Free Broccoli Pasta with Hazelnuts and Basil pictured is one of their current meal options! Healthy, delicious, nutritious.
Food Matters
Food Matters is centered around three main pillars that inform their menu. The first being that food is a functional medicine. This means you won't find any gluten, dairy, or refined sugars that might disrupt the body's natural equilibrium in their meals. The second being that we must eat for energy. They aim to optimize the glycemic index and keep blood sugars steady while giving you the energy you need throughout the day. Lastly, Food Matters places importance on the fact that your body has a delicate balance. Each and every meal delivered to your doorstep will be created to maintain an alkaline state in your system.