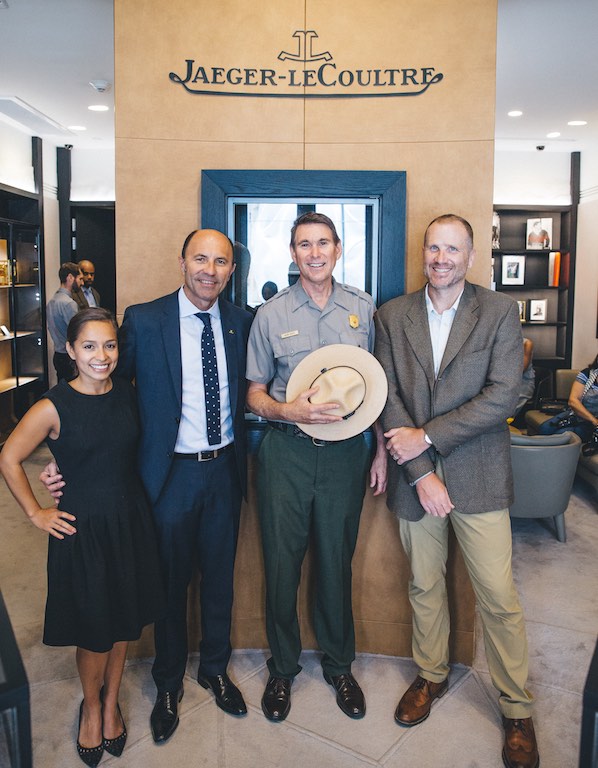 Photo Credit: Christian Arevalo
Swiss luxury watch brand Jaeger-LeCoultre proudly celebrated its Tides of Time exhibition in partnership with UNESCO with a special event in its Miami Design District Boutique on World Oceans Day. The Tides of Time is a unique partnership between Jaeger-LeCoultre and UNESCO that benefits UNESCO's World Heritage Marine Programme, striving to preserve the heritage of time in major cities throughout the world including Geneva, Shanghai, Singapore, Moscow, Miami and São Paulo.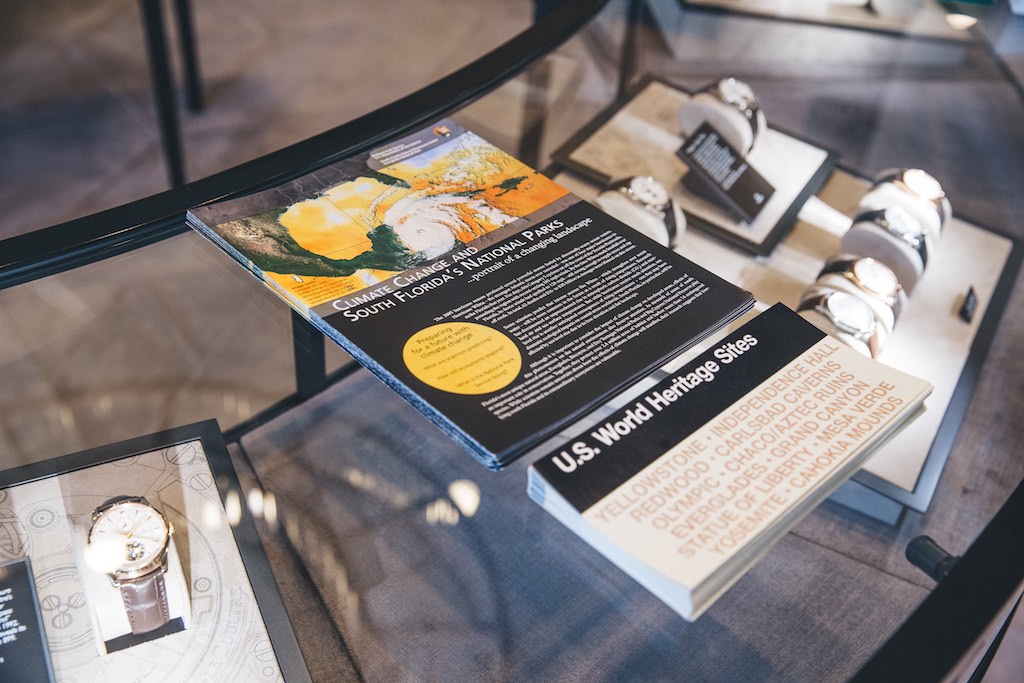 Photo Credit: Christian Arevalo
Jaeger-LeCoultre invited guests to the boutique for a private breakfast and discussion with guest speaker Alan Scott, Chief of Resource Education and Interpretation of the Everglades and Dry Tortugas National Parks. Scott educated attendees on the state of the Everglades National Park, which is one of the 47 World Heritage Marine sites, a U.S. National Park and one of South Florida's most important pieces of land that requires extensive sustainability efforts to maintain its marine population.
Photo Credit: NPSphoto, G.Gardner
Scott explained that the Everglades faces three main threats: invasive species, rising sea levels, and most importantly, awareness–or more specifically, a lack of awareness or a lack of interest. The latter point is extremely important because this is what drives action.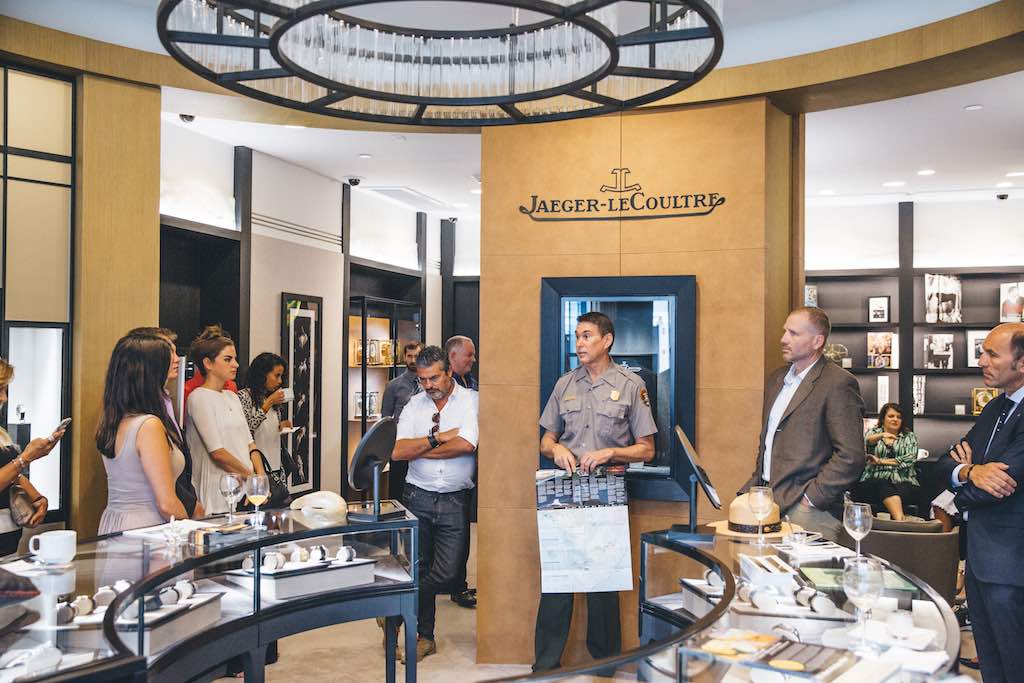 Photo Credit: Christian Arevalo
"There is a serious awareness issue. People in this part of the world make decisions everyday. They vote for people who make decisions on development and water management. So, our biggest threat is not being concerned about the Everglades, because without that concern, we can't expect any action to take place that helps ensure that this special site is maintained and its population is sustained," he said.
Photo Credit: NPSPhoto, R. Cammauf
Jaeger-LeCoultre is dedicated to help UNESCO raise both awareness and funds to address this issue. The partnership has proven strong for the past eight years, with Jaeger-LeCoultre committed to supporting UNESCO to help protect the marine treasures on the World Heritage List and stop the destruction of natural ecosystems through fishing, pollution and unsustainable tourism. The luxury brand proudly prioritizes maintaining the significant legacy of time–a legacy so great that nothing should be able to replace.
The Tides of Time exhibition will be on display at the Jaeger-LeCoultre Miami Design District Boutique from June 8th-June 13th. Discover more on UNESCO's World Heritage Marine Programme on http://whc.unesco.org/en/marine-programme/
Subscribe to discover the best kept secrets in your city