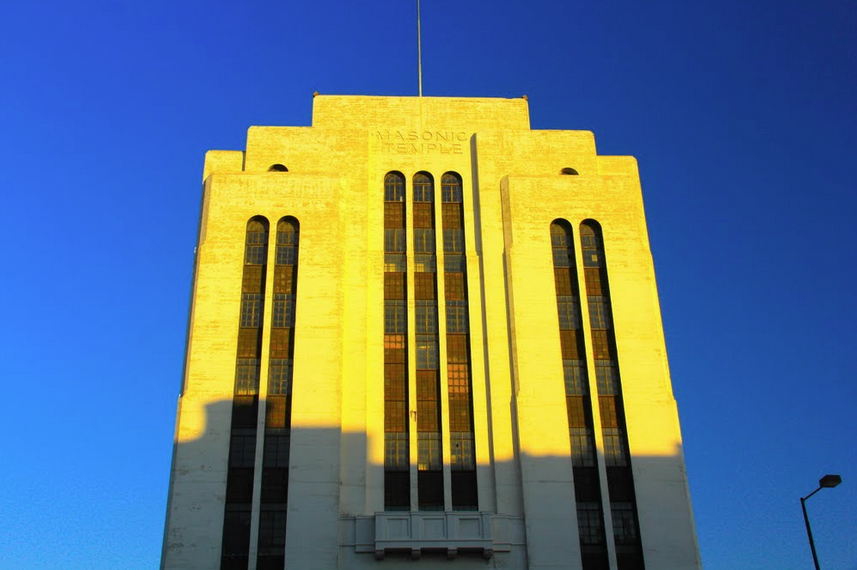 Rick J. Caruso's domination of Los Angeles's luxury real estate business continues with Caruso Development's aggreement to acquire the Glendale Masonic Temple.
Caruso's agreement sets a new standard for the preservation and reuse of a historic landmark establishing Caruso Development's commitment to the city of Glendale.
The Masonic Temple, also known as the Temple Theater, comprises two adjacent buildings and an adjacent vacant lot totaling 68,000 square feet of gross building area and 38,000 square feet of land.
Caruso's goal with the Masonic Temple is to turn it into creative office space existing in a building that will also hold retail and restaurant space.
"We are glad to extend our presence in Glendale through a project that truly offers a prime example of adaptive reuse," stated Caruso. "This is a local architectural gem. The prospect of reinvigorating it, preserving its architectural history while providing the community additional modern office space and several new social hangouts is exciting."
The property at South Grand Boulevard on the northeast corner of Brand and East Colorado Street sits directly across from Caruso's The Americana at Brand, one of the highest selling shopping centers in the country.
Caruso is buying the property from Frank DiPietro and Sons after five years of negotiations.
The nine-story art deco Masonic Temple was designed in 1927 by architect Arthur G. Lindley and finished in 1928. The building saw meetings from six different Masonic organizations and was given a classical repertory theater by DiPietro and Sons. The theater closed in 2011.
"With the phenomenal success of The Americana at Brand, I'm confident that Rick Caruso will bring the same vision to this project. I'm excited to see the Temple return it to its vibrancy, and to become both a business and hospitality asset to the city of Glendale," said Scott Ochoa, Glendale City Manager.
DiPietro and Sons has given Caruso their blessings: "We commend Rick Caruso on his commitment to historical preservation and adaptive reuse and know that he will be a wonderful steward of this building that has played a significant role in the development of the Glendale community," said Dennis DePietro of Frank DePietro and Sons.