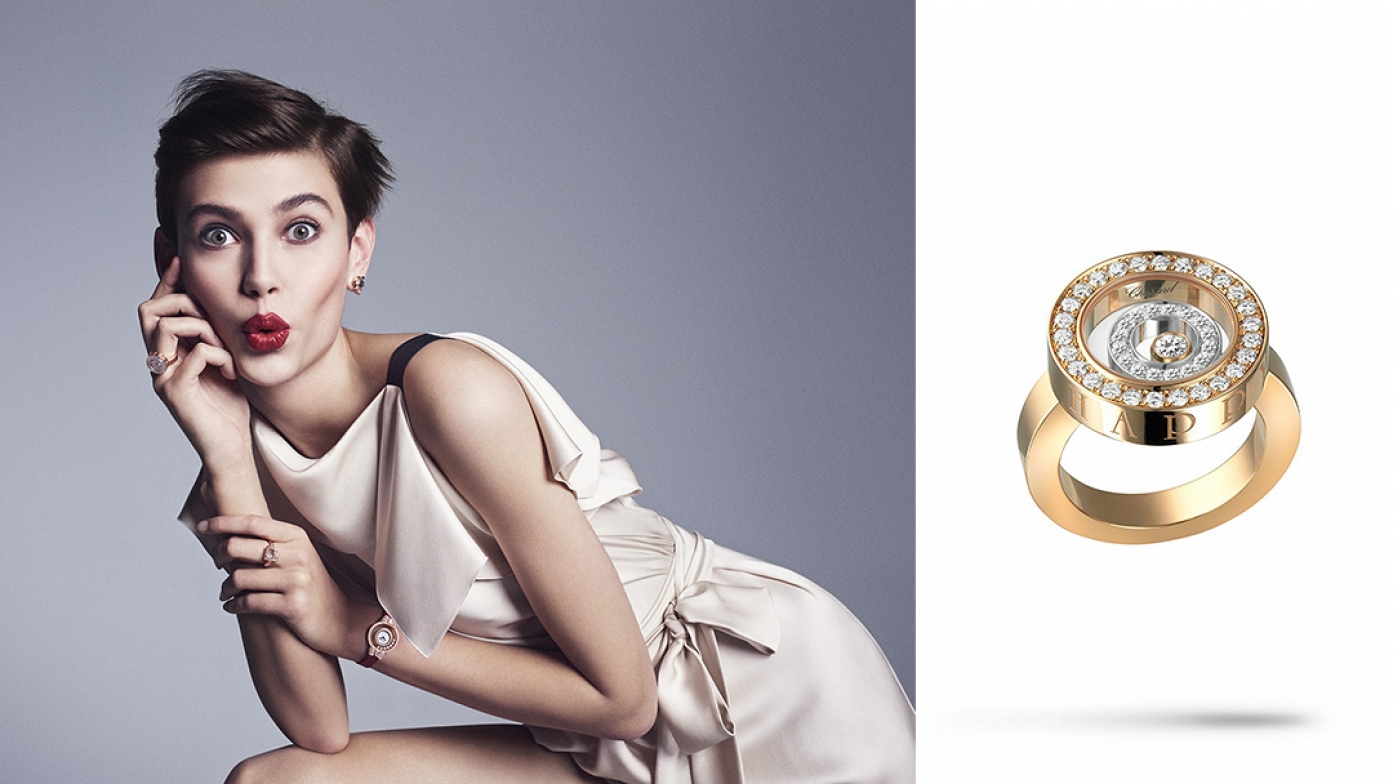 Free, fun and fabulous are the three words that comes to mind when you take a peek at Chopard's new Happy Diamonds campaign. As described in the Chopard digital diary, the Swiss jeweler is taking time to celebrate the free-spirited woman who exudes a "contagious" happiness.
The photos and video for the campaign feature vivacious and bubbly women whose natural glow is enhanced by Chopard diamonds. They are dancing and twirling around rocking their best asset: happiness.
In particular, the video commences with a woman DJ sporting a pixie cut in a sequence ensemble. While spinning music for her fellow non-conformist, the other models prance around radiating confidence and showcasing their Chopard diamonds. With each spin of the record and movement, you can see a spectacle of spinning diamonds. The audiovisual personifies playfulness and conveys the feeling of freedom and the spirit of the Happy Diamonds collection.
The still images are synonymous to the 56-second visuals. Women are captured in action dancing, jumping and being their natural carefree self.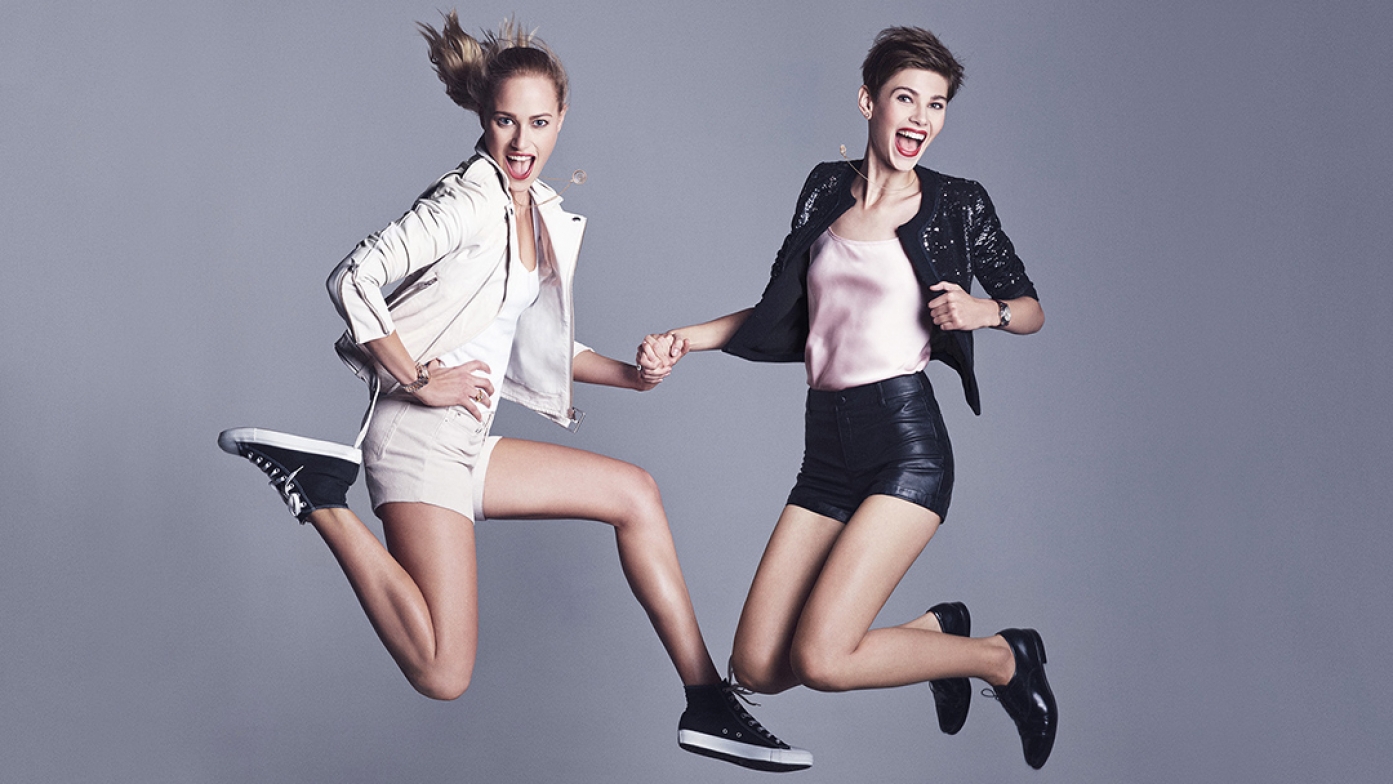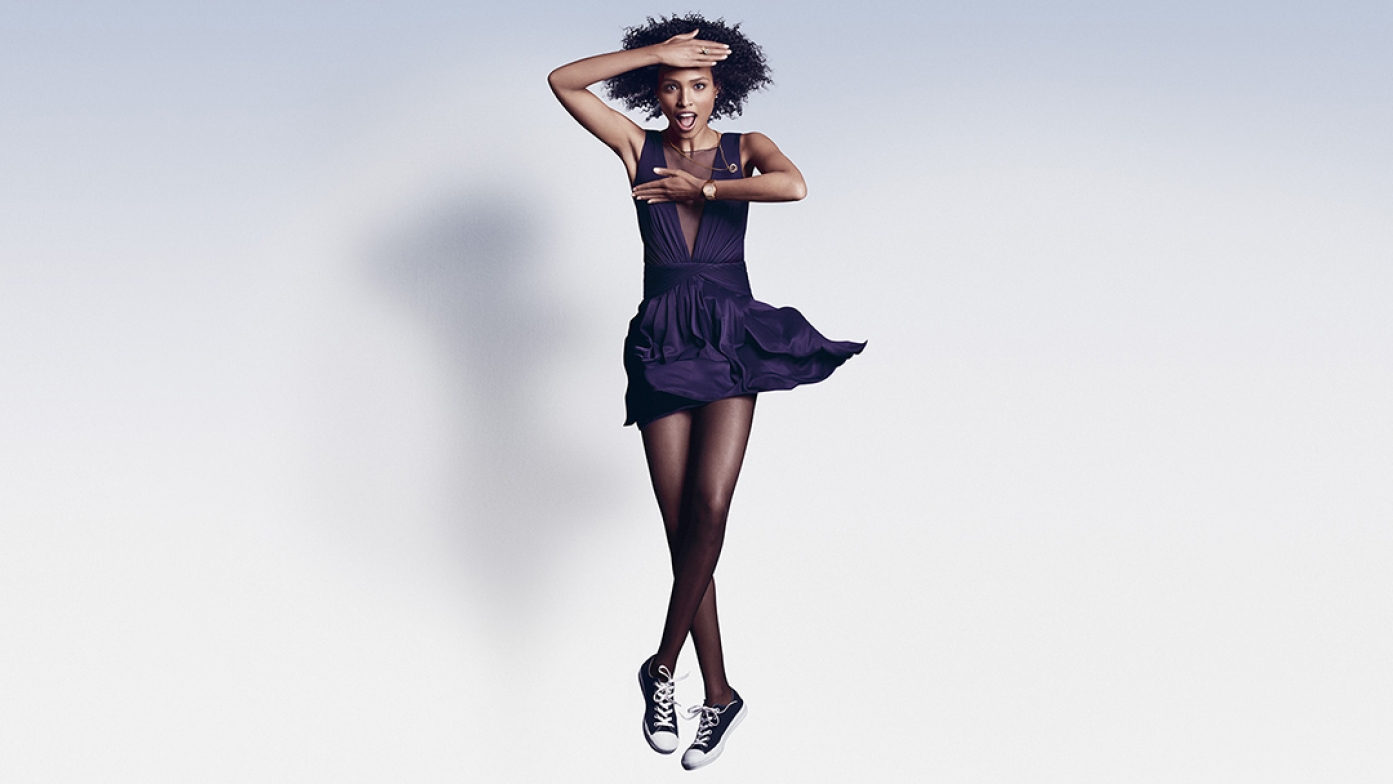 Canadian director and photographer Justin Wu directed the film. Choreography was conducted by Marion Motin and music by Etienne de Crécy. The still images were shot by photographers Luigi and Iango.
As stated in the diary, "the Happy Diamonds woman has a sparkle in her eye and a gift for seizing the moment. She is radiant, spontaneous and independent."
Share your version of Happy Diamonds by using the hashtag #AreYouHappyDiamonds
Watch the video below.