With all of the exciting breakfast options in New York City, most people don't gravitate towards oatmeal. Despite its numerous health benefits—fiber, omega 3 fatty acids, potassium, and folate—oatmeal tends to conjure up images of sugar-laced instant packets or gummy, goopy oats. Turns out, there's a whole world of gourmet oatmeal bowls right at your fingertips that are chockfull of flavorful ingredients like smokey bacon and spicy gingerbread—and they're actually good for you! Check out our favorites below.
Oat Meals
120 West Third Street
New York, NY 10012
(646) 360-3570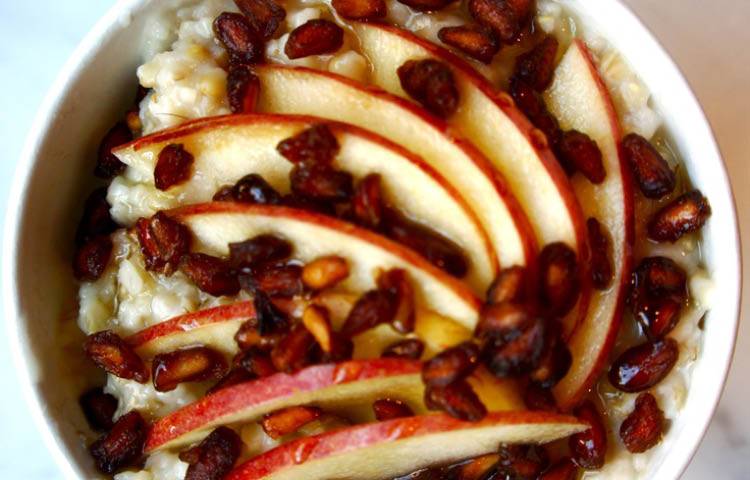 This West Village bakery serves up bowls of homemade warm oatmeal… that are nothing like mom used to make. Choose from one of the pre-designed flavor combinations like savory Truffle RisOATto (shaved parmesan, truffle oil, sea salt, and cracked black pepper) or sweet Salted Caramel Apple (cinnamon, brown sugar, cinnamon roasted apples, caramel drizzle, fleur de sel, and whipped cream) or create your own from a selection of fresh fruits, seeds, nuts, meats, and more.
Liquiteria
170 Second Avenue
New York, NY 10003
(212) 358-0300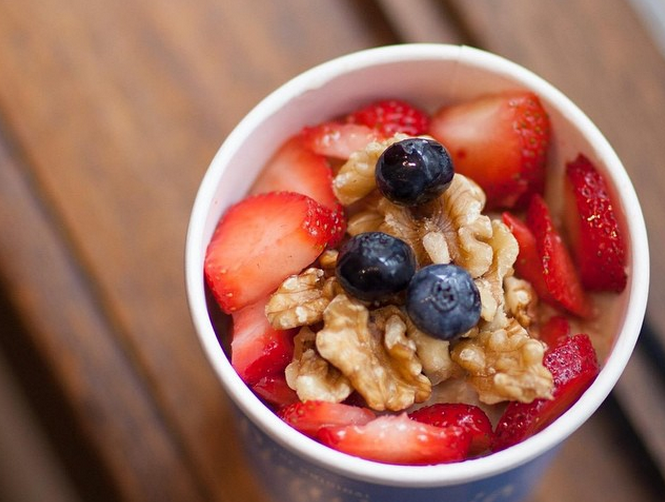 This Manhattan chain has been whipping up bowls of nutritious, delicious oatmeal (and fresh fruit and nut toppings to boot) long before green juice was an in-demand accessory. Keep it simple with bananas and brown sugar, or try a completely new flavor combination like green apples, walnuts, and raisins. No matter what you pick, you can feel good knowing that you're starting the day with a breakfast of champions.
The Grey Dog
244 Mulberry Street
New York, NY 10012
(212) 966-1060

The only thing better than eating warm oatmeal on a cold, winter day is eating warm oatmeal when it tastes like cake. And that's pretty much how it tastes at this downtown favorite, The Grey Dog. For an oatmeal experience unlike any other, try the Delaware Baked Oatmeal, a mouthwatering combination of cinnamon, brown sugar, raisins, and steamed milk.
Locanda Verde
377 Greenwich Street
New York, NY 10013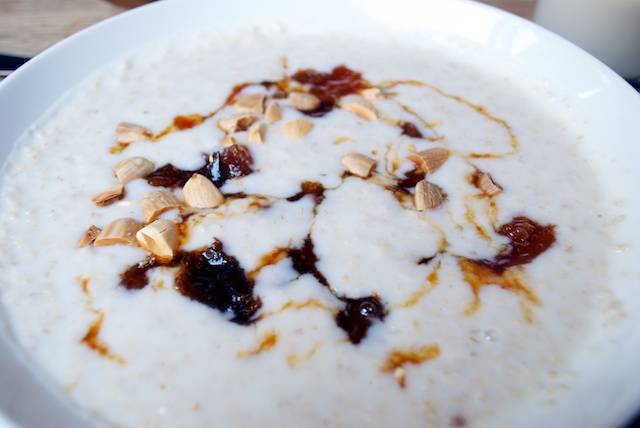 Though it's hard to imagine anything not tasting good at this Tribeca mainstay, the organic oatmeal definitely hits the mark when it comes to brunch specialities. Infused with stewed fruits and crunchy almonds, it's the perfect balance of sweet, salty, and creamy.
Five Leaves
18 Bedford Avenue
Brooklyn, NY 11222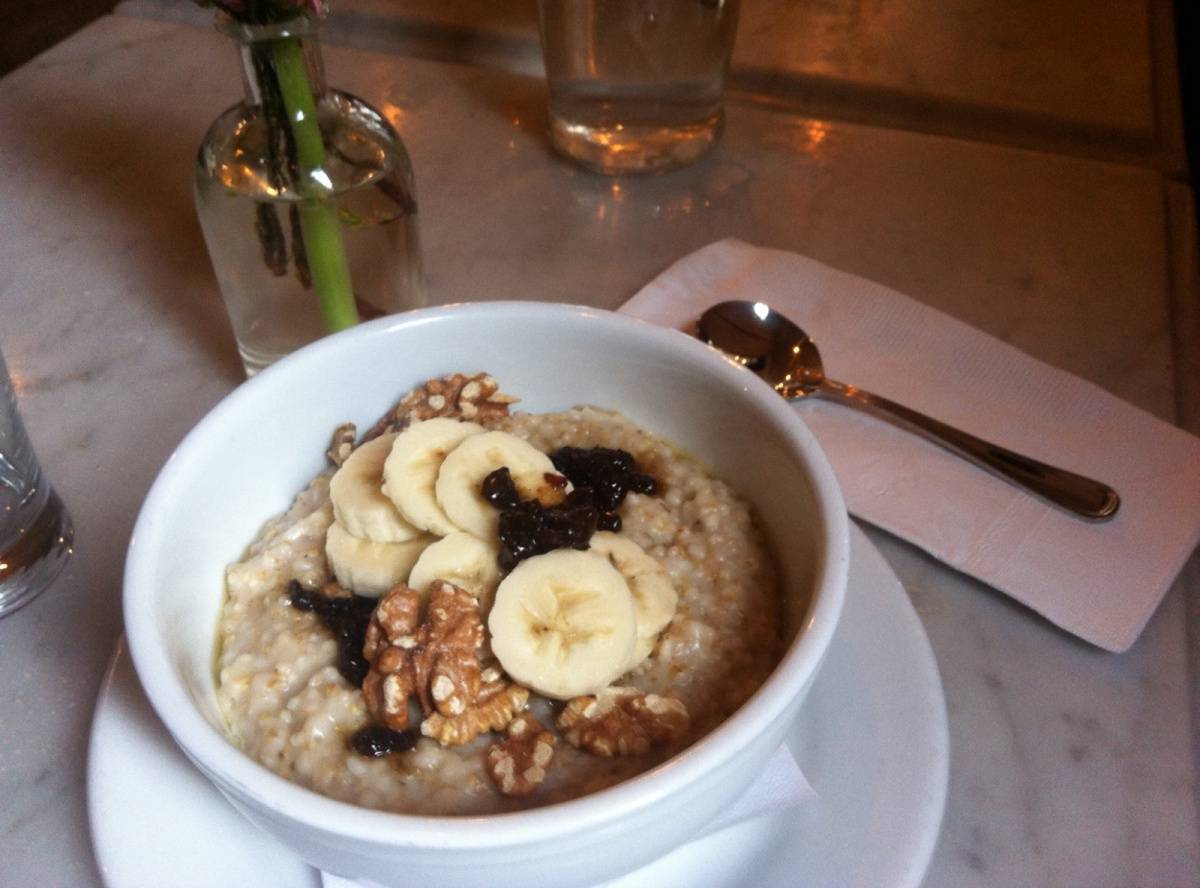 For a breakfast that will keep you full well until lunchtime, try the steel cut oats from Brooklyn hot spot, Five Leaves. Topped with fresh bananas, walnuts, and brown butter currant, it's sweet without being overpowering, and smooth without being gummy. Basically, it's everything you'd want from bowl of fiber-filled goodness.
Subscribe to discover the best kept secrets in your city