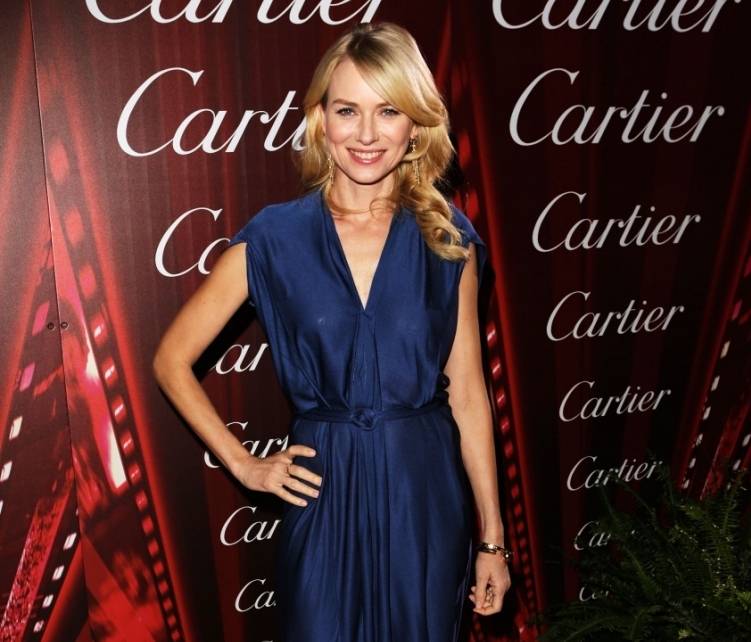 Photo Credit: Jeff Vespa/Getty Images For Palm Springs Film Festival
Red carpet darling Naomi Watts will be honored for looking good onscreen this February: the Australian beauty will take home the Lacoste Spotlight Award at the 17th Costume Designers Guild Awards. 
The award honors an actor whose "talent and career personify an enduring commitment to excellence, including a special awareness of the role and importance of costume design." Previous recipients of the award include Amy Adams, Anne Hathaway and Kate Beckinsale. 
In terms of costumes, Watts' films have run the gamut. The two-time Academy Award nominee has appeared in diverse flicks from David Lynch's Mulholland Drive to Alejandro González Iñárritu's 21 Grams to Peter Jackson's King Kong to her latest, Iñárritu's Birdman as well as The Weinstein Company's St. Vincent. 
Next up: she'll appear in Demolition with Jake Gyllenhaal as well as Insurgent, the next installment of the successful Divergent franchise based on the popular, best-selling novels written by Veronica Roth. She has also filmed Gus Van Sant's Sea Of Trees starring opposite Matthew McConaughey. 
The 17th Costume Designer Guild Awards will take place on February 17th at The Beverly Hilton. Alongside Watts, Boyhood writer-director Richard Linklater, costume designer Aggie Guerard Rodgers and designer and scholar Dr. Deborah Nadoolman Landis will also be honored.
Subscribe to discover the best kept secrets in your city