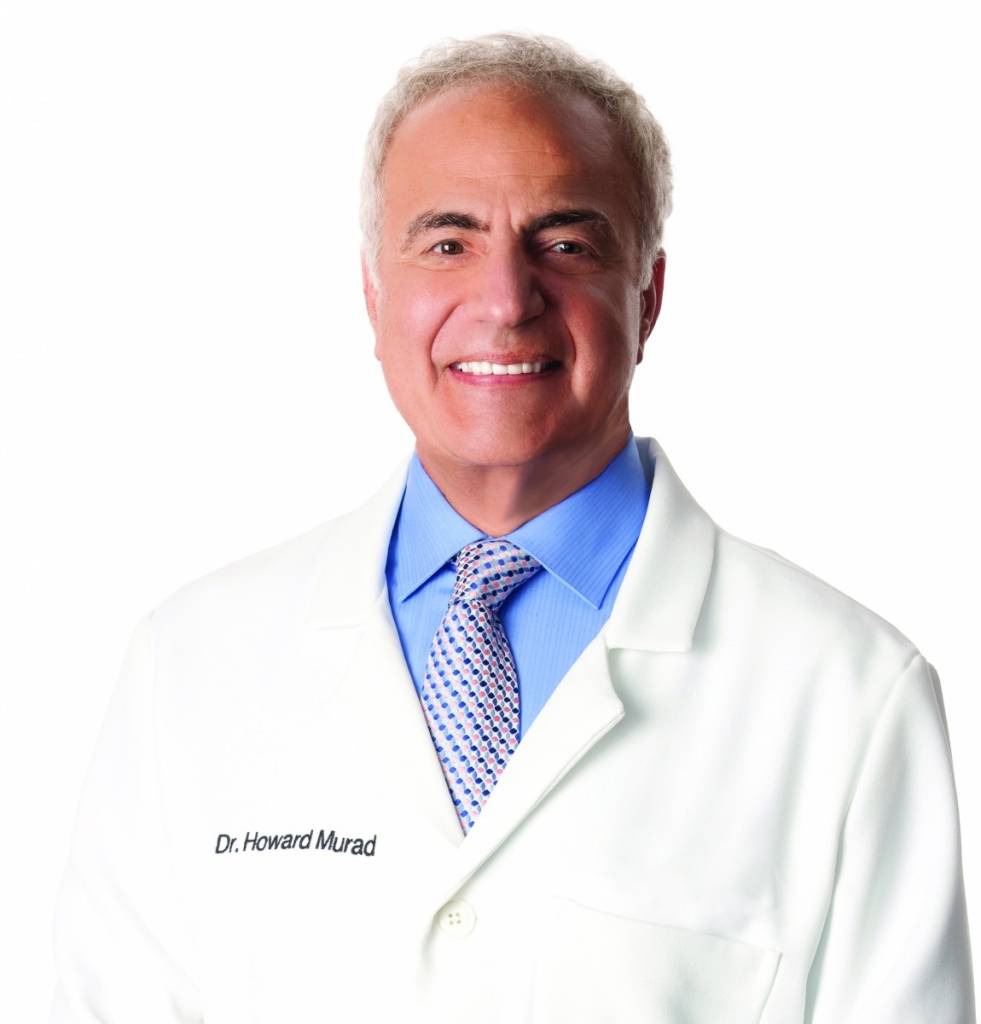 When you first meet Dr. Howard Murad – a humble, soft-spoken celebrity dermatologist, innovative thinker and author of his recent book, Conquering Cultural Stress – you feel like you're about to catch up with an old friend. His cheery disposition, down-to-earth personality and easy sense of humor make it hard to believe you've just encountered the board-certified dermatologist responsible for revolutionizing the inclusive health industry as we know it. An active philanthropist, inspirational speaker and patented researcher, today, Dr. Murad has treated more than 50,000 patients; transforming each one individually, from the inside out, by helping them "look better, live better and feel better" as they strive to look their youngest, regardless of age. Most importantly, Dr. Murad has made it his goal to help patients across the globe overcome their feelings of cultural stress: the unnecessary, man-made stress we put on ourselves in our attempt to live up to everyone's expectations, and what he believes is the "sneakiest silent killer in society today."
Author of six books already — The Water Secret, The Cellulite Solution, Creating a Healthy Life, Why Have a Bad Day When You Could Have a Good Day?, The Best is Yet to Come, and Give Yourself Permission to Be Happy – Dr. Murad was in Miami, just last week, as the final stop on his national book tour for the newest addition to his collection, Conquering Cultural Stress: The Ultimate Guide to Anti-Aging and Happiness. During his time in the Magic City, we caught up with Dr. Murad at an intimate dinner party, at Soho Beach House, to find out more about his views on healthy living, his world-renown 365 "insights," and of course, what he believes is the key to true happiness.
If you were going to give one piece of advice for healthy living, what would it be?
Try to reduce "Cultural Stress."
How does happiness impact our overall well-being?
Happiness releases certain hormones that allow us to be happy! When we exercise, we tend to be happier, take better care of ourselves and feel worthy.
What is a simple thing we can all change in our daily lives to greatly improve our health? 
Laugh and smile often.
Of your 365 insights, do you have a favorite? 
Yes. "Why have a bad day when you can have a good day?"
How did you come up with your insights?
I started creating my insights based on personal experiences, as well as hearing about my patients' personal experiences. I made them up over the course of ten years, after hearing how they were feeling and what they were going through in their lives. I've seen my insights help my patients live happier, healthier lives. I currently have over 425, even though only 365 are listed in my new book — and I will continue to create more.
What is your guilty pleasure?
Pizza. It has cheese and tomatoes – it can't be bad for you!
For more information about the inspiring Dr. Howard Murad, or to purchase one of his motivational and informative books, visit www.murad.com.
Subscribe to discover the best kept secrets in your city