Sometimes in life, we come across those incredible individuals whose names we couldn't forget if we tried: like Italian designer Giorgio Armani. Yet, as talented as they are, even professionals at that level of success have their own team of unforgettable individuals they know their brand couldn't live without. For Armani, one such person is Massimo Melchiorre–Manager of Miami's Armani/Casa showroom, and the brain behind how customers experience, and come to love, the Armani/Casa collection.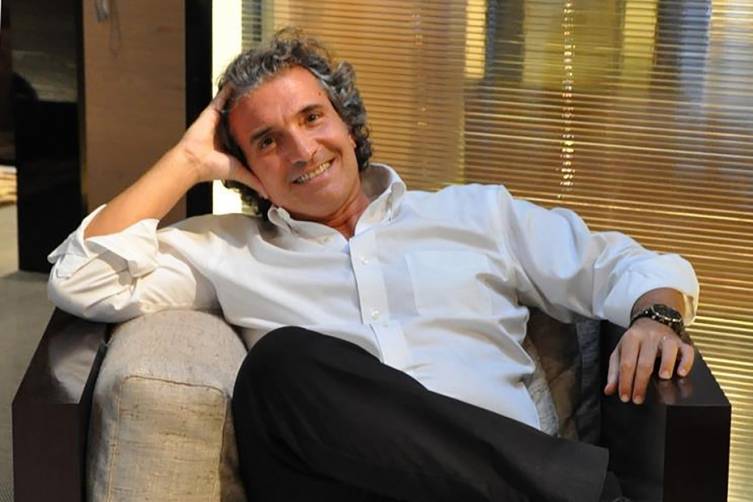 Moving to Miami from Rome, where he spent many years as a consultant and entrepreneur in Italy's cultural sector, Massimo was challenged with launching the only Armani/Casa storefront in Miami, and just the third in the entire U.S., and consequently turning Armani's eclectic furniture collection into a mainstay in American homes.
"My aim when working with clients and furnishing their homes is to create and transfer the concept of the Armani lifestyle; which is something different than selling furniture or proposing a design," says Massimo. "When we approach a project, we try to create spaces where everything has a purpose – nothing more than what is necessary is essential, and everything must adhere to a principle of sophisticated elegance."
Known around the world for the iconic men's fashion line he first launched in the 1970s, Giorgio Armani has since expanded his empire to include hotels, restaurants, jewelry and here in Miami's Design District, even his very own home furnishings storefront. Launched at the turn of the century, the Armani/Casa line was created to bring Armani's philosophy of style to home interiors – taking the iconic style of the past and re-emerging it, in a unique way, in everything from furniture, tableware, decorative accessories, fabrics, ornaments and lighting, to innovative bathroom and kitchen concepts, and even an exclusive "wall coverings" collection.
As the man behind the Miami Armani/Casa experience, Massimo is known to his customers as Miami's most trustworthy design guide. Working hand in hand with interior designer Pilar Cohen, he strives to design a storefront that doesn't just sell pieces of furniture, but creates an ambiance: one that brings customers' home décor to life.
Having proved wildly successful already, it's hard to predict what could be in store for the Armani/Casa brand in 2015. However, with Giorgio and Massimo in the driver's seat, we foresee a design year ahead that is nothing short of perfection.
For more information about the Armani/Casa brand, please visit www.armanicasa.com.