Maybe you've been hitting the gym consistently for a while now. You feel strong and healthy, but you still want to get that ultra-shredded/toned look employed by today's models and actors. There are various ways you could achieve this, but one of the most effective, if mentally torturous methods of doing this is a cleanse. They aren't easy, but they work, and quick. You'll look and feel amazing when it's over. Here are eight of LA's luxury cleanse programs that will have your body beach ready and your mind sharp in optimal time.
1. BluePrintCleanse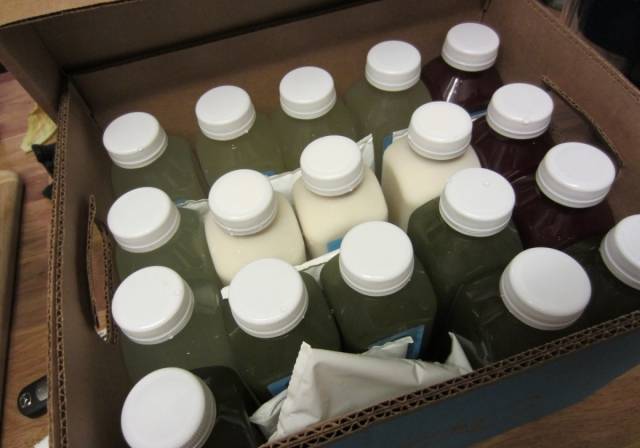 BluePrintCleanse expanded to Los Angeles in 2011 and has celebrities like Olivia Wilde singing its praises, "Halfway through a BluePrintCleanse and no longer feeling like I ate a Goodyear blimp and washed it down with cement. I recommend." Founded by Zoe Sakoutis who underwent a transformation from a carnivore to a raw-foodist in 2000 when she started experimenting with juice cleanses. Sakoutis developed the two primary goals of the BluePrint mission, "1. offering juice cleanses as a regular and healthy process to help counteract the effects of periodic overindulgence, and 2. removing the whole concept of cleansing from its holier-than-thou health-food attitude and instead imbuing it with the same kind of luxurious, super service-oriented aesthetic that Zoe learned from apprenticing under New York's hospitality giants." BluePrint cleanses can be delivered for $75 to $85.
2. Pressed Juicery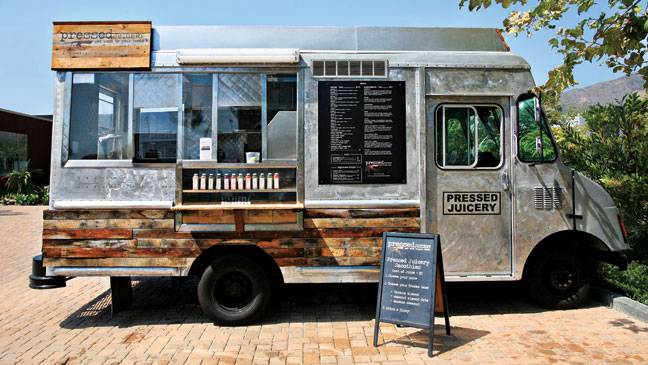 These can be found all over Los Angeles either by their 13 locations their assorted juice trucks. Founders Hayden Slater, Carla de Castro, and Heidi Gores founded Pressed upon the simple idea that, "Our bodies require vital nutrients to function at their optimal levels." Pressed runs on subscriptions as well, for $160 for 12 juices a month to $780 a month for 60 monthly juices.
3. Urban Remedy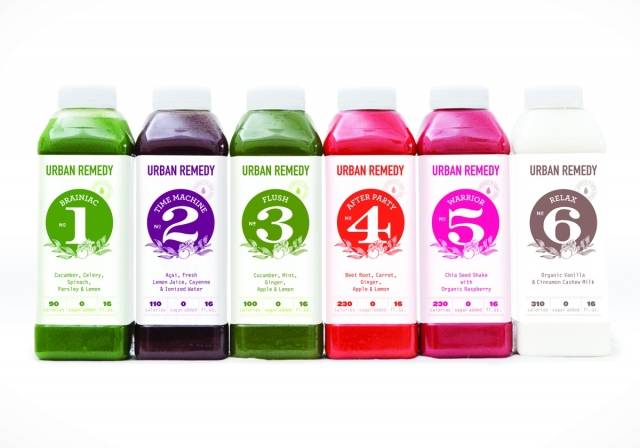 Cindy Crawford swears by it, Urban Remedy offers a variety of cleanse and wellness kits. Founded by Licensed Acupuncturist, herbalist and certified Chinese nutritionist Neka Pasquale with the notion that food is medicine. Their most popular "signature" cleanse runs $59.99 a day. They have two stores in the Bay Area but can also be ordered at www.urbanremedy.com
4. Red Carpet Cleanse

As suggested by its name, Red Carpet Cleanse is based in Los Angeles. Health food fanatic Gywneth Paltrow calls it. "The best tasting juice ever." Offering a 5-day cleanse suggested for juicing newcomers as well as the "Summer Juice" cleanse, assumedly perfect for a quick health boost this season. Prices range from $72 for a three day "Signature Juice" cleanse to the three day "Juice til Sunset" costing $325.
5. Café Gratitude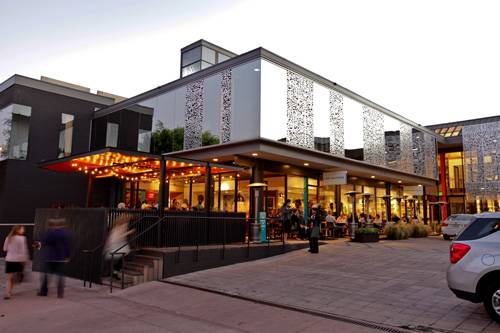 With aesthetically pleasing shops from Venice to Berkeley, Café Gratitude is a a string of health restaurants offering cleansing options. Offering a 12 hour a day plan to make sure customers optimize their juicing experience, a 5-day package costs $300 a month.
6. Moon Juice's The Rainbow Cleanse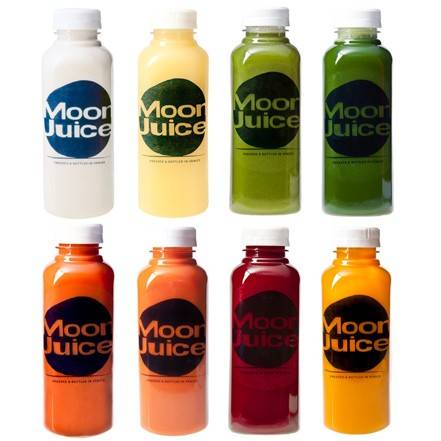 Moon Juice is pretty intense, and very effective. Their website offers advice as to what abstain from before and during their cleanses, like coffee, alcohol, and nicotine while also warning juicers to bundle up because cleansers often get cold. Their coveted Rainbow Cleanse is made of 1 almond milk, 1 gingered, lemon, 1 cilantro celery punch, 1 goodness greens, 1 spiced yam, 1 carrot, lime & coconut, 1 beet aid, and 1 turmeric gold. 5-day packages run $350.
7. Kreation Cleanse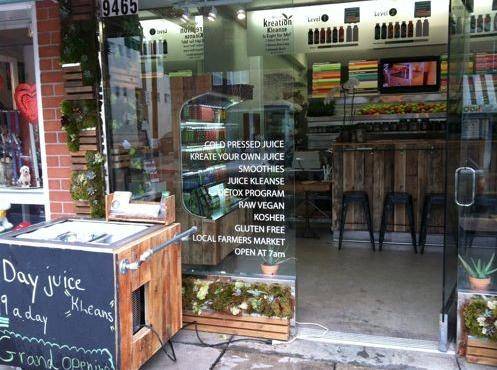 Based in Santa Monica, Kreation Cleanse has become unique in two ways. One is in there appealing marketing, their juices are sold by their various stores throughout California, trucks, Juice "Kars," and even juice bikes. Also, They offer three levels of juicing; reboot, grounding, and flourish. They also have one premium detox, costing $230 for a three day cleanse.
8. Clover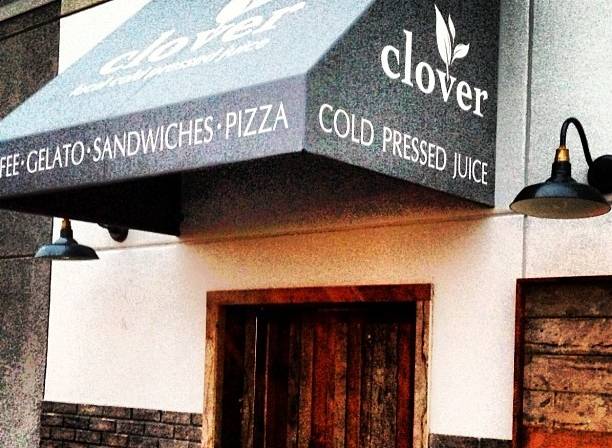 Clover is slightly new to the juice game, but in no way inferior. Clover's mission was to be a cleanse for everyone, starting a one-stop juice shop for people looking to replace a quick meal with a nutritional juice. Individual juices run $8.50 a bottle and the cleanse is $200 for three days.
Subscribe to discover the best kept secrets in your city