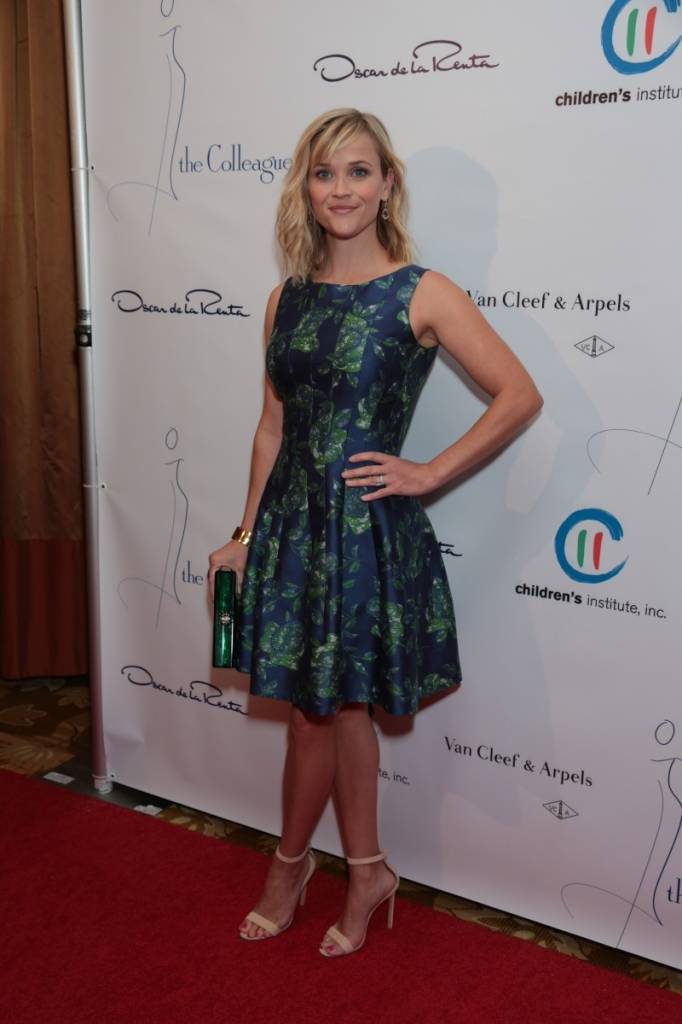 The Beverly Wilshire played host to one of the most glittering daytime events of the spring season on Tuesday: The Colleagues 26th Annual Spring Luncheon.
The impossibly chic event fete featured a fashion showcase by Oscar de la Renta featuring the designer's Fall 2014 collection, was presented by Van Cleef & Arpels and honored the elegant Royal, Her Serene Highness, Princess Charlene of Monaco, with the Colleagues "Champion of Children" award.
Her Serene Highness, Princess Charlene of Monaco looked radiant in Oscar de la Renta and a Van Cleef & Arpels' vintage alhambra timepiece in white mother of pearl and white gold upon accepting her award, which was given because of her extensive charity work. Not only has she been appointed as a Global Ambassador of Special Olympics and is associated with the Nelson Mandela Foundation, but she is also a member of the board of the Princess Grace Foundation USA and Honorary President of MONAA (Monaco against Autism), which she supports on a regular basis and also recently launched her non-profit Foundation, Princess Charlene of Monaco Foundation, and "Learn To Swim," a program to teach under-privileged youth to swim.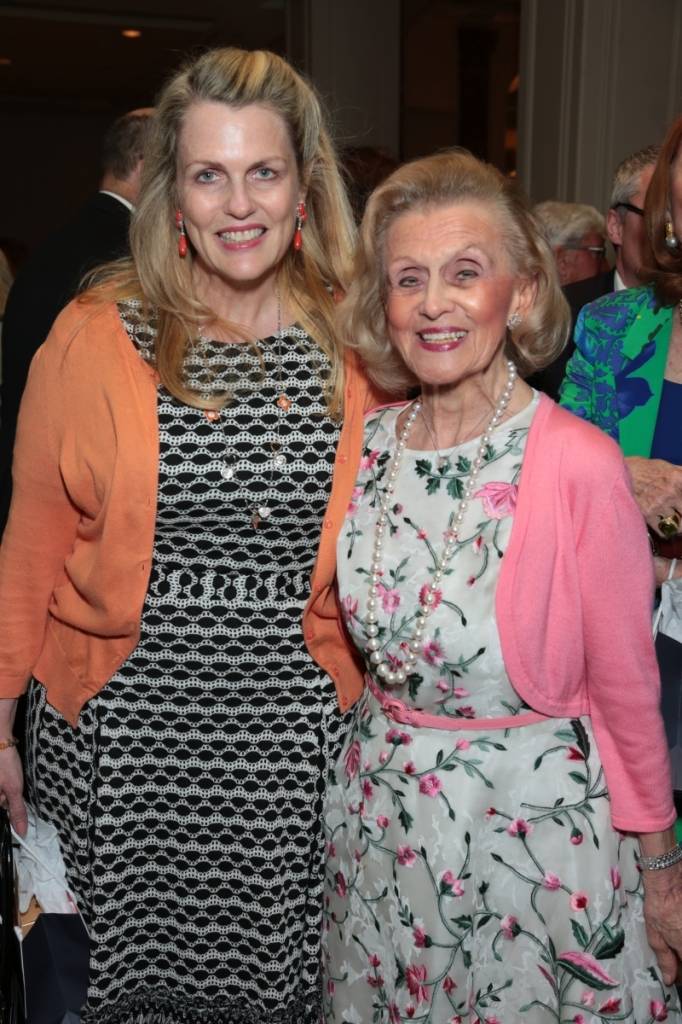 Princess Charlene, a former South African model and the wife of His Serene Highness Prince Albert II of Monaco, received her award from Reese Witherspoon after introductory remarks were made by emcee Angie Harmon. 
Supporters of the charity included Rochelle Gores Fredston, Barbara Davis, Nancy Davis, Geena Davis and Laeticia Hallyday, many of whom wore Van Cleef to the luncheon.
The Colleagues event benefitted Children's Institute, Inc. The Colleagues is  non-profit corporation comprised of 65 active and more than 50 sustaining members who support and raise funds solely to benefit Children's Institute, Inc. (CII) in its efforts to end child abuse and neglect.
52284--E042914A-0621
AB Images
52290--E042914A-1001A
AB Images
52296--E042914A-1180
AB Images
52298--E042914A-1252
AB Images
52300--E042914A-0155A
AB Images
52304--E042914A-0463A
AB Images
52311--E042914A-1207
AB Images
52312--E042914A-1212
AB Images
52313--E042914A-1306
52330--E042914A-1571
52331--E042914A-1585
52332--E042914A-1603
AB Images
52337--E042914A-1705
AB Images
52345--E042914A-1886
AB Images
52346--E042914A-1931
AB Images
52350--E042914A-0107A
AB Images
52356--E042914A-1125A
AB Images
52358--E042914A-1945
AB Images
52359--E042914A-1957
AB Images
52360--E042914A-1973
AB Images
52364--E042914A-0338A
AB Images
52365--E042914A-0344
AB Images
52375--E042914A-0525A
AB Images
Like Haute Living Los Angeles? Join our Facebook page or follow us on Twitter @HauteLivingMag.