Ray & Shannon Allen
CATEGORY: Athletes, Philanthropists
Company:  The Miami Heat
Industry: Basketball
What Makes him Haute:
When Ray Allen arrived from Boston to play for the Miami Heat, no one knew he would be making the winning shot for the team in the championships in 2013. Nor did they realize that his wife Shannon, who is known for her cooking show and cookbook of the same name, The Pre-Game Meal, was a crusader for Juvenile Diabetes. Together, she and the star ball-player have worked tirelessly to raise millions of dollars and awareness to the cause.
The Ardid Family
CATEGORY: Entrepreneurs
Company: Key International
Industry: Real Estate
What Makes Them Haute:
The Ardid Family owns real estate development firm Key International. The family at the company includes Vice Presidents Diego and Inigo Ardid and CEO Jose Ardid. Jose Ardid, the prominent architect-turned-developer, is behind Florida's most luxurious properties such as South Beach Marriott, Eden Roc, Financial Federal, Sunset Plaza and Brickell Mar. Key International has developed South Florida's high-end real estate properties since the 1970s.
Micky and Madeleine Arison
CATEGORY: Billionaires
Company: Carnival Corporation, Miami Heat
Industry: Cruise
What Makes him Haute:
Micky weighs in as Florida's wealthiest resident with an estimated worth of $6.5 billion. The Carnival Corporation Chairman and CEO operates 11 different cruise lines, including luxury lines Seabourn and Holland America, and is also managing general partner of the Miami Heat. Arison has had quite a tremendous year, following the Miami Heat 2012 NBA National Championship win, the team did it again with a 2013 win, as well.
Adrienne Arsht
CATEGORY: Philanthropists
Company: Adrienne Arsht Center
Industry: Performing Arts
What Makes Them Haute:
As former Chairman of the board of TotalBank of Miami, Arsht grew the bank to $1.4 billion in assets before selling to Banco Popular Español in 2007 when she began dedicating her life to philanthropy. The first woman to join the Million Dollar Roundtable of United Way of Miami-Dade in 2004, she gifted $6 million to the University of Miami and $30 million to the Adrienne Arsht Center. Her generosity is not limited to southern Florida. Large donations in the northeast include $10 million to New York's Lincoln Center, $5 million to the Kennedy Center and $5 million to the Atlantic Council for a new center on Latin America in Washington D.C.
Jason Atkins
CATEGORY: Entrepreneur
Company: TUI Lifestyle
Industry: Design
What Makes Him Haute:
Visionary entrepreneur Jason Atkins, chairman of Tui Lifestyle, founded his company in 2008 with the simple goal of revolutionizing the way home furnishings are sold. Atkins created a business solution: high style, fully decorated, residential furniture collection packages with designer furniture, decorative accessories, and turnkey lifestyle amenities for customers and developers.  In only a few years, Atkins has built Tui Lifestyle into a major design force in United States and is expanding nationally and internationally to countries such as Canada and Panama.
Facundo L. Bacardi
CATEGORY: Originators
Company: Bacardi Limited
Industry: Spirits
What Makes him Haute:
Facundo L. Bacardi has served as Bacardi Limited's Chairman of the Board since 2005. The great-great grandson of company founder Don Facundo Bacardí Massó has led Bacardi into a new bright future acquiring smaller, family-run brands and breathing new life into them. He is also the managing director of Apache Capital LLC, an investment company based in Coral Gables, Florida and serves on the board of trustees for Northwestern Mutual Insurance Company, the Federal Reserve Bank of Atlanta and Noro-Moseley Partners, the largest venture capital firm in the United States.
Michael Bay
CATEGORY: Entertainers
Company: Bay Films
Industry: Film
WHAT MAKES him HAUTE:
He is one of Hollywood's most bankable directors, producing blockbuster action flicks with global ticket sales surpassing the $3 billion mark. "Pearl Harbour," "Transformers" and "Pain & Gain," which was filmed in Miami, are among his list of credits, and each film is loaded with his acclaimed special brand of over-the-top effects. The Hollywood power player uses his home on North Bay Road in Miami Beach as a much-needed sanctuary after the draining filming process.
David Beckham
CATEGORY: Philanthropists
Company: Adrienne Arsht Center
Industry: Sports
What Makes Them Haute:
Although he is recently retired from a twenty-year soccer career that had him playing all over the world, from Manchester, to Madrid to Los Angeles, he has multiple international modeling contracts with Armani and H&M  that bring his fortune to $300 million. Now, he's bringing a Major League Soccer team to Miami and working with city officials to find the best location for the stadium to watch the next generation of stars that want to "Bend It Like Beckham."
Jeff & Yolanda Berkowitz
CATEGORY: Power Couples
Company: Berkowitz Development Group
INDUSTRY: Retail Development
What Makes Them Haute: The former attorney founded Berkowitz Development Group, one of the premier retail development companies in South Florida, lauded for constructing award-winning buildings. His wife, Yolanda, is known for her community involvement as a board member for foundations including Voices for Children, The United Way and as a sponsor for the Miami Children's Museum annual gala, which Jeff chaired this year.
Roy & Lea Black
CATEGORY: Power Couples
Company: Black, Srebnick, Kornspan & Stumpf, P.A.
Industry: Law/Philanthropy
What Makes Them Haute:
He made a name for himself as one of the best criminal defense lawyers in the country, representing superstar athletes, political pundits and Hollywood celebrities. She is a powerhouse fundraiser for at-risk youth and a businesswoman in her own right and a star on "The Real Housewives of Miami."  The couple also host The Blacks Annual Gala to raise money for the Consequences Program. Together they have raised well over $12 million for the cause, which strives for social justice for underprivileged youth.
Wayne Boich
CATEGORY: Entrepreneurs
Company: Boich Group
Industry: Mining
What Makes Them Haute:
Wayne Boich is Chairman and CEO of the Boich Group of Companies. Mr. Boich joined the company in 1999 and worked in all facets of the company before becoming CEO in 2005. Under Mr. Boich's leadership, the company has grown significantly and into the international market with the acquisition of Signal Peak Energy in July 2008. Signal Peak is one of the largest underground coal mines in the world.
Chris & Adrienne Bosh
CATEGORY: Athletes/Power Couples
Company: Miami Heat
Industry: Basketball
What Makes Them Haute: As one of Miami Heat's "Big Three," Bosh helped lead the team to both the 2012 and 2013 NBA Championship wins. His honors include NBA All-Star nods,  All-NBA Second Team Honors, All-Rookie First Team Honors and a 2008 Olympic Gold Medal. Bosh served as the national ambassador for After School Stars, a non-profit organization with the Hoop Heroes program before launching his own non-profit, Team Tomorrow Inc., in 2011. Chris' wife, Adrienne Bosh is also involved in events that aid in the betterment of the community and her husband's eponymous charity. The couple welcomed a healthy baby girl named Dylan Skye this November.


Norman Braman
CATEGORY: Billionaires
Company: Braman Enterprises
Industry: Automobile
What Makes Them Haute:
Braman Motors is where many of the Haute 100 listers turn to purchase their luxury rides, such as Bentleys, Rolls-Royces, Bugattis, BMWs, Minis and Cadillacs. Braman not only owns 23 auto dealerships in Florida and Colorado, but he is also an avid art collector. His portfolio of works by Picasso, Jasper Johns, Andy Warhol and other acclaimed artists is what helped propel him in the billionaire status in late 2008.
Romero Britto
CATEGORY: Artists
Company: Romero Britto
Industry: Art
What Makes Them Haute:
Britto's work is recognized around the world; over 20 cities have his sculptures as permanent installations. He was even invited to display his iconic works of art at the Salon Nationale des Beaux-Arts exhibition at the Carrousel du Louvre in Paris. Britto was commissioned to paint a portrait of Queen Elizabeth II in honor of the 60th anniversary of her reign. An artistic activist for charitable organizations worldwide, Britto also donates to over 250 charities a year, including this year's Brazil Foundation gala, where he was an honoree. This year, he is working with FIFA to bring the world cup in Brazil to life through a series of artistic works, available to fans worldwide.


Juan Pablo Cappello
CATEGORY: Entrepreneurs
Company: Private Advising Group
Industry: Law/Venture Capital
What Makes Them Haute:
Juan Pablo Cappello, the founder of innovative law firm Private Advising Group, is one of the leading Latin American attorneys. Also well-known as an entrepeneur, Cappello is deeply involved in supporting venture capital and is the co-founder of several companies, including, www.idea.me and the LAB Miami. Previously, he was a partner in and director of Patagon.com, which was sold in a transaction valued at over $750 million and was a Principal Shareholder in the Latin American Group of Greenberg Traurig.
Michael Capponi
CATEGORY: Entrepreneurs
Company: Capponi Group Corporation
Industry: Real Estate/Nightlife
What Makes Them Haute:
Michael Capponi has segued from being one of Miami's best promoters to being one of its great developers and humanitarians. Starting with 10 Museum park and then forming Capponi Construction Group in 2010. Now called Capponi Shear Construction, the group builds and remodels both high-end residential and commercial properties. After the 2010 earthquake in Haiti, Capponi flew over with a plane load of supplies and has since returned over 60 times. While working on a development in historic Jacmel, he formed both the Jacmel Advisory Group and the Haiti Empowerment Mission, which aims to help the people of Haiti by providing quality education, diverse vocational training and job creation.


Raul Casares
CATEGORY: Entrepreneurs
Company: RC Aluminum Industries
Industry: Construction
What Makes Them Haute:
Casares arrived in Miami from Cuba in the 1950s and founded RC Aluminum in the early 1990s. He spent the subsequent two decades building RC Aluminum into a powerhouse, with more than $100 million in revenue each year. Now, under Casares'  direction, RC Aluminum continues to invest in researching the very best aluminum and glass technology so that every shutter, window, or door stamped RC promises safety and style. His most recent projects include the Owensboro Medical Health System, Dr. Phillips Performing Arts Center and Aventura Optima Plaza.
The Cayre Family
CATEGORY: Entrepreneurs
Company: Midtown Equities/Core Group Marketing
Industry: Real Estate
What Makes Them Haute:
Joe Cayre founded Midtown Equities LLC (MEQS) in 2000 to expand his real estate holdings. He went on to develop projects like Midtown Miami, and 5 million square feet of retail and office space in Washington, D.C. A leading philanthropist, he serves on the boards of several institutions including his own, "The Joe and Trina Cayre Foundation." His sons Jack and Michael also currently work in the family business. Jack serves as a Principal overseeing the day-to-day operations of the firm's investment platform. Michael is responsible for commercial acquisition and leasing activities.


Wayne & Arlene Chaplin
CATEGORY: Entrepreneurs
Company: Southern Wine & Spirits of America/YogArt
Industry: Liquor & Wine Distribution
What Makes Them Haute:
Wayne Chaplin serves as President and Chief Operating Officer for Southern Wine & Spirits of America.  Chaplin is also active in the social and philanthropic circuits as well, volunteering in various leadership activities at his alma mater.  He serves on the University of Miami's Board of Trustees and the Executive Committee. His wife Arlene is also involved in the development of community-bettering initiatives such YogArt, which she presents yearly during Art Basel. She also sits on the Perez Art Museum's Board of Trustees.
Myles Chefetz
CATEGORY: Entrepreneurs
Company: Myles Restaurant Group
Industry: Restaurant
What Makes Them Haute:
Chefetz can be credited with helping turn South Beach's South of Fifth neighborhood into a luxury destination, with the opening of successful restaurants like  Prime One Twelve and Prime Italian. Miami's elite crowd descends upon the establishments night after night for a taste of the good life. In 2009, Chefetz debuted Prime Hotel & Lounge, a new boutique hotel adjacent to his restaurants. The James Beard Foundation recognized his efforts in 2009, as Chefetz was a semifinalist for the prestigious Outstanding Restaurateur award. He recently expanded his empire in February with the opening of his new restaurant, Prime Fish.


Shayne & Felix Cohen
CATEGORY: Power Couples
Company: Oxygene and Mini Oxygene
Industry: Retail
What Makes Them Haute: This duo is behind one of Miami's most expertly curated retail destinations, Oxygene and Mini Oxygene in the Bal Harbour Shops. Truly a family affair, both sides of this power couple have been instrumental to the store that dresses Miami's most discerning customers and hosts VIP designer trunk shows. Felix was also the mastermind behind 3 Indian Creek Drive, a sprawling 30,000-square-foot residential property.
Ugo & Sara Colombo
CATEGORY: Power Couples
Company: CMC Group/NEST
Industry: Fashion, Real Estate
What Makes Them Haute:
Ugo has created some of Miami's most recognizable structures as President of CMC Group and founder of Glasswall, LLC, which specializes in impact-resistant window systems for high-rise properties. Colombo is recognized for his Midas' touch, bringing exceptional luxury properties and high-res residential buildings to Miami, including his current project, Beach House 8. His swife Sara's interior design shop NEST specializes in high-style products for the home presented with a European flair that is reflective of her innate sense of style.
Sean "Diddy" Combs
CATEGORY: Entertainers
Company: Bad Boy Entertainment
Industry: Entertainment
What Makes Them Haute:
The Grammy and Oscar award-winning artist and producer is well known for his business ventures, especially in the music Industry. The Bad Boy Entertainment Worldwide umbrella includes Bad Boy Records, Sean John and Sean by Sean Combs clothing line, a movie production company and Ciroc Vodka.
Rick de la Croix
CATEGORY: Entrepreneurs
Company: Hublot
Industry: Watch
What Makes Them Haute:
Hublot Americas' exclusive partner, Rick de la Croix, opened the Hublot Boutique in Bal Harbour, which has emerged as the best-selling watch boutique in the upscale mall. Hublot has became the official watch of choice for the Miami Heat with the Dwyane Wade-inspired "King Power 305" and more recently three Ray Allen-inspired timepieces to benefit diabetes research.  The Englisheman worked for Tag Heuer in Geneva and The Dixie Group before starting his own distribution company with a cache of renowned brands including Hublot, HYT, Zenith and Graham.
Carlos and Rosa de la Cruz
CATEGORY: Power Couples
Company: CCI Companies
Industry: Consumer Goods, Art Collectors
What Makes Them Haute:
He is the chairman of the board of CCI Companies, Inc., which includes subsidiaries of the Coca-Cola Company and has $1 billion in annual sales. She is known as one of Florida's most prominent art collectors. Recognizing the significance of their incredible collection, the pair periodically opens their home to anyone who wishes to view their outstanding collection; including during Art Basel when the couple let 3,000 VIPs into their Key Biscayne Home.


Brett David
CATEGORY:  Entrepreneurs
Company: Prestige Imports
Industry: Automobile
What Makes Them Haute:
Under Brett David's leadership, Prestige has obtained No. 1 rankings in the world for both its Lamborghini Miami and Prestige Audi dealership; an impressive feat for such a young entrepreneur. To honor his late father, David teamed up with the American Heart Association to develop the Prestigious Heart Fund, a non-profit dedicated to promoting heart health and awareness. In 2012 he was Man of the Year at Driving Force II and in 2014, he opened MPH, a luxury rental car service.
Edgardo and Ana Cristina Defortuna
CATEGORY: Originators / Power Couples
Company: Fortune International
Industry: Real Estate
What Makes Them Haute:
Fortune International President and Founder Edgardo Defortuna founded the company in 1983, and in 1998, he and wife Ana Cristina launched their luxury development arm. Although the couple partially credits "good fortune" for their success, Edgardo built the business from the ground up starting with property management. Now Fortune is a leader in high-end luxury real estate in Miami with a good reach into South America and Europe, shaping Miami's international real estate landscape into what it is today with stellar projects like Jade Residences, Jade Ocean, Jade Signature and 120 Brickell.
Gil & Lorena Dezer
CATEGORY: Originators/Power Couples
Company: Dezer Properties
Industry: Real Estate
What Makes Them Haute:
Dezer Properties managing over 1,000 oceanfront hotels in New York, Las Vegas and Miami. Dezer Properties represents the largest resort and residential community ever developed in Sunny Isles' history, Trump Grande Ocean Resort and Residences features the Trump International Beach Resort, Trump Palace and Trump Royale. His latest success is the  Porsche Design Tower, with residences ranging in size from 4,800 to 17,000 square feet, sky garages and glass automobile elevators. Nearly two dozen of the world's billionaires have already staked their claim on units in the building. Gil's wife Lorena is a fixture on the social scene and a generous supporter of charitable causes in the community.
David Edelstein
CATEGORY: Originator
Company: Tristar Capital
Industry: Real Estate
What Makes Them Haute:
David Edelstein's  relationships within the real estate and banking community are key to the success of his company, Tristar Capital. His construction expertise comes from ground up high-rise development in Manhattan as well as many large-scale gut renovations throughout the New York Metropolitan area, South Florida and the West Coast. Edelstein has been the driving force behind high-profile projects like the Miracle Mile Shops in Las Vegas and the redevelopment of the Lincoln Road in Miami Beach. In the past years he's also acquired the W South Beach Hotel & Residences, which quickly became one of the most successful hotels in the W brand portfolio. The real estate giant resides in New York City.
Gloria & Emilio Estefan
CATEGORY: Power Couples
Company: Estefan Enterprises
Industry: Entertainment
What Makes Them Haute: She's the Queen Of Latin Pop, has sold more than 100 million albums worldwide and has won seven Grammy Awards. Inducted into the Hollywood Bowl Hall of Fame, the superstar and her husband Emilio are also actively involved in the betterment of the community and that of their home country of Cuba. Emilio is a musician and producer credited with skyrocketing the success of many famed music artists. As authors of a bestseller and minority owners of the Miami Dolphins, the duo has their plates more than full as the faces of various local, national and international brands and causes.
Alan Faena
CATEGORY: Originators
Company: Faena Group
Industry: Real Estate
What Makes Them Haute: Alan Faena is an Argentinean hotelier, designer and real estate developer. Having gotten his start with fashion brand Via Vai, Faena moved on to development in the year 2000 when he collaborated with Philippe Stark to create the first "Faena District" in Buenos Aires. Now president of the Faena Group, Faena is creating another hospitality, cultural and residential complex in Miami Beach, which will include a new hotel, a conversion of the historic Saxony Hotel and many other projects dedicated to arts and culture.
Art Falcone
CATEGORY: Entrepreneurs
Company: Falcone Group
Industry Real Estate
Industry: Real Estate
What Makes Them Haute: He is CEO of Falcone Group, a vertically integrated real estate and land development organization and a Principal Partner of Encore Housing Opportunity Funds I and II, two opportunistic funds with private equity totaling 700M. Falcone is also the founder and Managing Principal of Miami Worldcenter, one of the largest master-planned urban environments in the United States. Spanning more than 30 acres across nine blocks in the heart of Downtown Miami. He previously sold his company, Transeastern Homes for over $1 billion.
Oscar & Ellen Feldenkreis
CATEGORY: Entrepreneurs
Company: Perry Ellis International
Industry: Fashion
What Makes Them Haute: Oscar and Ellen Feldenkreis are involved in numerous national and civic causes including the Kosher Food Bank, United Way and the YPO/WPO Organization. Oscar is Vice-Chairman, President and COO of Perry Ellis International and is also on the Board of Directors of FIT's Educational Foundation for the Fashion Industries, WPO Membership Chair and an Advisory Member for the University of Pennsylvania's Wharton School of Business Retail.  Oscar has received many awards including, the National Human Relations award, the 2008 Entrepreneur of the Year Award from the Wharton School of Business and the Father of the Year Award benefitting Save the Children.
Jim Ferraro
CATEGORY: Entrepreneur/Philanthropists
Company: The Ferraro Law Firm
Industry: Law
What Makes Them Haute:
Ferraro has focused his law practices in the areas of asbestos litigation, products liability, catastrophic personal injury and wrongful death, medical malpractice and family law. His firms now handle nearly 50,000 asbestos cases, and are known nationwide for their environmental toxic tort practice. Jim is also known for his donations to  the Make-a-Wish Foundation, Children's Home Society, United Way of Miami-Dade and The Buoniconti Fund to Cure Paralysis. He was inducted into the Hope Stout Society in 2008 and named one of the Twelve Good Men by the Ronald McDonald House Charities of South Florida in 2010, and is a member of the University of Miami's Bowman Foster Ashe Society.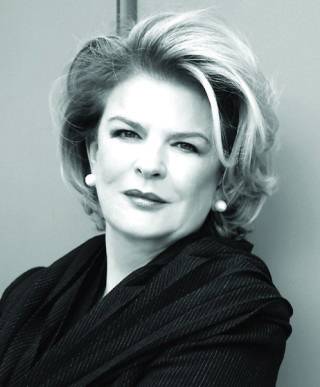 Ella Fontanals-Cisneros
CATEGORY: Thinkers
Company: Cisneros Fontanals Group
Industry: Art
What Makes Them Haute:
She began collecting Latin American art in the 1970s and founded CFAF in 2002 with the goal of fostering, understanding and appreciation for contemporary artists from Latin America through grants, commissions, exhibitions and bilingual publications. She is a trustee of MAM, Patrons of the Tate, the Cintas Foundation, the United States Artist and the International Women's Forum. She also dedicates her time to being an active humanitarian and environmentalist.
Phillip & Patricia Frost
CATEGORY: Power Couples
Company: Pharmaceuticals
Industry: Pharmaceuticals
What Makes Them Haute: He is the CEO of IVAX Corporation, and large shareholder of Opko Health. She served as chair of the Smithsonian National Board. The couple donated $33 million to the University of Miami to finance the Frost School of Music. Another major donation to Florida International University resulted in a renaming of the school's art museum, The Patricia & Phillip Frost Art Museum. $35 million beget the Patricia and Phillip Frost Museum of Science that Miami is eagerly awaiting.
Russell Galbut
CATEGORY: Originators
Company: Crescent Heights
Industry: Real Estate
What Makes Them Haute: Acting as Managing Principal of Crescent Heights, a company heralded as the leader in high-rise residential construction and hotel development. Although Galbut's family has a history of owning Miami Beach real estate, Crescent Heights is amongst the nation's largest residential condominium companies with properties across around the country. Currently, they have over a billion dollars in ground-up construction projects, all in various stages of development. His latest project is a high-rise 17,000 square-foot residence for himself over a parking garage in South of Fifth. In January, he was lauded with Miami Beach Chamber of Commerce's Innovation in Business Award.
Philip Goldfarb
CATEGORY: Thinkers
Company: Fontainebleau
Industry: Hospitality
What Makes Them Haute:
President and CEO of Fontainebleau, Goldfarb, has taken the iconic resort to the next level with creative ideas like BleauLive, the resort's one-of-a-kind entertainment platform. Seven years as COO of Turnberry Associates and 13 years as Doubletree's GM and director of operations prepared him to run the ultimate Miami Beach hotel property. He has won FIU's Hospitality School "Torchbearer Award" and the prestigious FIU Medallion.
Scott and Jessica Goldman Srebnick
CATEGORY: Originators
Company: Goldman Properties
Industry: Real Estate
What Makes Them Haute:
Goldman Properties, founded by visionary Tony Goldman, is responsible for transforming Soho in New York, Miami Beach's Art Deco District and now Wynwood in Miami from overlooked and lifeless areas to vital real estate with an artistic feel.  Jessica Goldman Sbrenick is carrying on the family business as CEO, and continues to drive the companies innovative developments, and artistic collaborations.
Ken Gorin
CATEGORY: Entrepreneurs
Company: The Collection
Industry: Automobile
What Makes Them Haute:  Gorin, co-owner and president of The Collection in Miami, is known as one of the most respected luxury automobile executives. Under his direction, The Collection has become one of the most distinguished luxury dealerships in the country, closing out 2013 with a record-breaking $427,302,000 in sales. Gorin is on the chairman's committee of Make-A-Wish Foundation, and through The Collection, Gorin sponsors the Junior League of Greater Miami, the Multiple Sclerosis Society, the University of Miami, Amigos for Kids, The Humane Society, Big Brothers Big Sisters and more.
Manuel Grosskopf
CATEGORY: Entrepreneur
Company: Chateau Group
Industry: Real Estate
What Makes Them Haute:
Originally from Argentina, Manuel Grosskopf is the head of U.S.  operations for Chateau Group. He has helped finance two major Miami condominium towers alongside Miami Terra Group – 900 Biscayne and Quantum on the Bay. In December 2012, Château Group launched an oceanfront luxury condominium, The Chateau Beach Residences in Sunny Isles, which is the company's first major solo U.S. construction project, as well as the $50 million purchase of the Best Western Hotel in Surfside, which will be redeveloped into the Chateau Ocean, a 12-story, 85-unit condominium.
Dave Grutman
CATEGORY: Entrepreneurs
Company: Miami Marketing Group
Industry: Nightlife
What Makes Them Haute:
Armed with an enviable Rolodex and a knack for wrangling the right crowd, he opened Miami Marketing Group (MMG) with partners Brian Gordon and Ryan Schinman. MMG deals with full-service, experiential marketing platforms for everything from red carpet events to the hottest nightclubs around. In addition to the always-packed LIV at the Fontainebleau, MMG then added Story. Grutman was recently named Rolling Stone's "Top 50 Most Important People in EDM."
Jill Eber & Jill Hertzberg
CATEGORY: Originators
Company: Coldwell Banker Residential Real Estate
Industry: Real Estate
What Makes Them Haute:
The celebrity broker team known as "The Jills" of Coldwell Banker, is the brokerage's most successful team in history, having the highest production on record of any agent team in the company's 106-year history, closing over $552 million in sales during 2013, due in part to their $41.5m sale of Casa Casuarina, the former Versace Mansion. Their top location picks include exclusive oceanfront homes and condos on Fisher Island, Sunset Island, Golden Beach, La Gorce and Indian Creek Island.
Tommy Hilfiger
CATEGORY: Entrepreneur, Originator
Company: Tommy Hilfiger Corporation
Industry: Fashion/ Hospitality
What Makes Them Haute:
After a hit premier menswear collection in 1985, Hilfiger grew at a fast pace. His Tommy Hilfiger Corporate Foundation helps the cultural lives of underpriveledged youth. He is also involved with the Anti-Defamation League and on the board of The Fresh Air Fund. In 2009, he donated $2 million to Millennium Promise. Hilfiger is married to designer Dee Ocleppo and recently purchased a home in Golden Beach, and the iconic Raleigh Hotel.
LeBron James
CATEGORY: Athletes
Company: Miami Heat
Industry: Basketball
What Makes Them Haute:
The Miami Heat forward, tagged "King James" has cemented himself as one of the greatest players in NBA history, leading a second team to NBA victory in both 2012 and 2013. Off the court, James and his LRMR marketing group became the sole marketer of James' global rights which gave the NBA player minority ownership of the English soccer club Liverpool FC. James has also been an ambassador of luxury timepiece manufacturer Audemars Piguet since 2011. In a nod toward his devotion to both basketball and giving back to the community, James was recently awarded the Don Shula Sports Legend Award by Don Shula himself.
John Jansheski
CATEGORY: Entrepreneurs
What Makes Them Haute:  Before selling majority share in the DenTek oral care business he grew to over $100 million, John was sailing with U.S. Olympic Sailing team in the San Francisco Bay. John used his fortune to make strategic investments in South Florida real estate while pursuing his artistic passion in photography. So far he's photographed Kim Kardashian, Kanye West, Coldplay, Jay-Z and Beyonce in front of his camera's lens. Now JJ is bringing the global energy drink brand, HYPE Energy, to its first US headquarters here in South Beach.
Roman Jones and Justin Levine
CATEGORY: Entrepreneurs
Company: Opium Group
Industry: Nightlife
What Makes Them Haute:
The son or Mick Jones, Roman was born into a pretty exciting family and carried that with him to Opium Group, one of the country's most successful hospitality conglomerates. He runs the roost along with Justin Levine. Opium Group has been a tour de force of hospitality, design and ambiance that attracts the glitterati of South Florida to all of their luxurious clubs which have included Privee, Mansion, Cameo Theatre and Mokai, with Jones having recently acquired Club Space.
Romain Zago & Joanna Krupa
CATEGORY: Power Couples
Company: Mynt Lounge
Industry: Nightlife
What Makes Them Haute:
Zago is the owner of Mynt Lounge on South Beach, which has stood as a chosen venue for exclusive celebrity events. Romain's supermodel wife, Joanna Krupa, has graced the covers of countless magazines, appeared on "Dancing with the Stars" and is a member of Bravo's "The Real Housewives of Miami" program. The beauty is actively involved in PETA and has her own nonprofit, Rescue Angels, which is an animal rescue organization.
Archie Drury & Karolina Kurkova
CATEGORY: Entertainment
Industry: Modeling
What Makes Them Haute:
Kurkova has graced the prestigious international covers of Vogue, and had contracts with brands like Louis Vuitton, Valentino, Chanel, Yves Saint Laurent and Victoria's Secret, for whom she walks the runway every year.   Kurkova is also an active humanitarian; she was the face of the 2012 Fashion Targets Breast Cancer campaign and consistently works towards the welfare of children through organizations such as The Beautiful Life Fund, Free Arts and Global Youth Action Network. She was also a coach on Oxygen's model search television series The Face for its inagural season. In 2009, Kurkova married "Voices of Iraq" film producer and former actor Archie Drury before she gave birth to their son Tobin.
Philip Levine
CATEGORY: Entrepreneurs
Company: Royal Media Partner/Baron Corp.
Industry: Real Estate/ Government
What Makes Them Haute:
Named Mayor of Miami Beach only months ago, Philip Levine is adjusting quite well to politics, addressing major issues like the Miami Beach Convention Center renovation and combating the rising sea level issue. Also a real estate mogul, Mayor Levine is the President and CEO of Baron Corp, a privately held investment company which focuses on opportunistic investments in the tourism and real estate sector, (which helped develop the Sunset Harbour neighborhood). He is also the President and CEO of Royal Media Partners, the exclusive onboard media and port shopping partner of Royal Caribbean Cruises Ltd.
Diane & Alan Lieberman
CATEGORY:  Power Couples
Company: South Beach Investment Realty, South Beach Group
Industry: Real Estate/Hospitality
What Makes Them Haute:
Together, Diane and Alan form a real estate powerhouse. Diane's SBI Realty is behind the sales of some of the biggest profile listings in the region. Alan runs the show at South Beach Group, operating 10 properties, including the Catalina, SBG's flagship property on Collins Avenue, and the new Riviera. The Liebermans' hotels have been fixtures on South Beach for the past decade thanks to a business model that is based on innovation, outstanding marketing tactics, and an innate understanding of the customer.
Howard Lorber
CATEGORY: Entrepreneurs
Company: Prudential Douglas Elliman
Industry: Real Estate
What Makes Them Haute:
In addition to being the Chairman and a principal owner of New York real estate powerhouse Prudential Douglas Elliman, he is the chairman and CEO of Nathan's Famous. He is also the director of United Capital Corp., a real estate investment and management company with a portfolio of 150 properties throughout the U.S. On a local front, Lorber is president and CEO of the Miami-based Vector Group Ltd., a publicly held company listed on the New York Stock Exchange that makes and markets high-quality tobacco products.
Diego & Gisela Lowenstein
CATEGORY: Originators
Company: Lionstone Development and The Glow System
Industry: Hospitality
What Makes Them Haute:
CEO of Lionstone Development, Diego began acquiring an impressive portfolio of properties in South Florida five decades ago. This group is behind the Ritz-Carlton South Beach, EPIC Hotel and Residences and many international resort properties. Diego has partnered with Sir Richard Branson in his newest venture to bring Virgin Hotels to a global audience, beginning in cities across North America and London. Gisela, a hospitality guru in her own right, launched a home improvement system aptly named The Glow System.
Nelson Lucero
CATEGORY: Thinker
Company: Ulysse Nardin
Industry: Watch
What Makes Them Haute: He is the Vice President of Sales and Marketing for Ulysse Nardin and recently oversaw the expansion of the brand into new locations such as the Ritz-Carlton on Central Park. He finds unique opportunities for branding and has had success with innovative ideas like the limited edition "Night's Watch" timepiece with HBO's Game of Thrones. Active in philanthropic circles, Lucero is a big supporter of Boys and Girls Club.
Al and Nancy Malnik
CATEGORY: Entrepreneurs/ Philanthropists
What Makes Them Haute: Mr. Malnik created The Forge Restaurant 40 years ago which is now the second oldest restaurant in South Florida, after Joe's Stone Crab. Malnik, who was an attorney and has developed many properties, is a very serious philanthropist and is the founder of Mount Sinai Medical Center and founder of the University of Miami/Sylvester Comprehensive Cancer Center. He only person that has ever achieved "Life-time" Benefactor of the Make-a-Wish Foundation of South Florida for his donations that exceed $5 million.
Shareef Malnik and Gabriella Anwar
CATEGORY: Entrepreneur/ Philanthropists
Company: The Forge Restaurant | Winebar
Industry: Hospitality
What Makes Them Haute:
Taking over The Forge from his father in 1991, Shareef has kept the restaurant at the top of everyone's list with an amazing top-to-bottom overhaul. Emergin as The Forge Restaurant | Bar, in addition to the famous steaks and vintage wines, they now serve healthy, innovative fare. The Gala Chariman of the Make-A-Wish Ball 8 years running, Malnik hosts with his girlfriend, actress Gabriella Anwar who runs the auction with aplomb.  Both Shareef and his father have been recognized as 'Citizen of the Year' by the Miami Beach Chamber of Commerce for their continued contribution to the South Florida community.
Kevin Maloney
CATEGORY: Originators
Company: Property Markets Group
Industry: Real Estate
What Makes Them Haute:
As the founder of PMG, Kevin Maloney has had direct hands-on experience in the acquisition, renovation, financing, operation and marketing of residential and commercial real estate. He has been directly responsible for all of PMG's 150+ real property acquisitions, projects and capital sources. Now, with offices in NY, Chicago and South Florida, Maloney's current developments include Muse Sunny Isles, Echo Brickell, 111 W 57th Street, Walker Tower, Echo Aventura and Sage Beach.
Martin Z. Margulies
CATEGORY: Thinkers
Company: Margulies Collection at the Warehouse
Industry: Art
What Makes Them Haute:
After amassing one of the most impressive collections of contemporary art in the world, Margulies began showcasing his pieces, which run the gamut from contemporary art and vintage photography, to video, sculpture, and installations, to the public in 1999. After outgrowing its original location, The Margulies Collection moved to a 45,000-square-foot renovated warehouse in the heart of Wynwood. The Martin Z. Margulies Foundation is a non-profit that is focused on presenting exhibitions and educational programs.
Pedro & David Martin
CATEGORY: Originators
Company: Terra Group
Industry: Real Estate
What Makes Them Haute:
Father and son team Pedro and David Martin founded Terra Group in 2001. The group is known for development projects that are original and have a positive impact on neighborhoods.  A prime example is their recent project with architect Bjarke Ingels, The Grove at Grand Bay that aims to revitalize Coconut Grove.  Glass, an 18-story building by Rene Gonzalez in SoFi is further cementing their reputation for cutting edge development.
Keith Menin
CATEGORY: Entrepreneurs
Company: Menin Hospitality
Industry: Real Estate
What Makes Them Haute:
Keith Menin had an early start in the hospitality Industry with uncle Russell Galbut as his mentor. Now Menin is one of the top hoteliers in Miami with his portfolio including some of the area's favorite hotels, restaurants and nightspots, including The Mondrian, Gale South Beach & Regent Hotel, Cantina Royale and Radio Bar. Menin has been on the advisory board for the Miami Beach Visitor and Convention Authority, sharing his experience to help develop the image of Miami Beach.
Stuart Miller
CATEGORY: Originators
Company: Lennar
Industry: Construction
What Makes Them Haute:
Using his years of experience and entrepreneurial wisdom, Stuart Miler's company, Lennar, the third largest homebuilder in the nation, has been able to beat Wall Street's estimates of its growth. Miller predicted that his company would make profit even if the economy did not strengthen. His confidence is due to careful planning and strategic building, which means knowing where to build and for whom. Thanks to Miller's business sense, the shares of his rivals have also increased in value, which in turn helps the economy grow.
Valerio Morabito
CATEGORY: Thinkers
Company: Morabito Properties
Industry: Development
What Makes Them Haute:
The real estate developer fell in love with Miami when he first came to visit at age 18. Now, he's come back to make his own mark on the city with projects remodeling homes Sunset Islands and Beach House 8, a boutique condominium with eight exquisite penthouse units situated on Collins Ave. For the project, Morabito has teamed up with fellow Italian developer Ugo Colombo and local design firm Arquitectonica. Morabito's refined style aims to set a higher standard for development and design in Miami Beach.
Tracy & Alonzo Mourning
CATEGORY: Power Couples
Company: Alonzo Mourning Charities
Industry: Philanthropy
What Makes Them Haute:
Miami Heat star  Alonzo Mourning was the first player to have his number retired at the American Airlines Arena. He founded the Alonzo Mourning Charities, now called Mourning Family Foundation, over 15 years ago, which has since raised more than $7 million to benefit children and families, including the Overtown Youth Center. Tracy is a mentor, designer, broadcast journalist and motivational speaker. Her main focus is on the Honey Shine mentoring  program. Together the couple also operates Zo's Fund for Life, which seeks to raise $2 million for the research and testing for Focal Glomerulosclerosis, a rare kidney disease Alonzo was diagnosed with in 2001.
Tom Murphy Jr.
CATEGORY: Entrepreneurs
Company: Coastal Construction Group
Industry: Construction
What Makes Them Haute:
Murphy co-founded Seaboard Construction at the ripe age of 21. Along with his brother, Murphy founded the Coastal family of companies, which includes Coastal Construction, Coastal Condominiums, Coastal Interiors and Coastal Homes. In total, the company has more than $1 billion in projects, including the St. Regis Resort and Residences, and Murphy oversees it all as chairman and CEO.
Gary Nader
CATEGORY: Thinkers
Company: Gary Nader Fine Art
Industry: Art
What Makes Them Haute:
Regarded as one of the most successful gallery owners in the United States and Latin America, Nader has played an integral role in the formation of Miami's growing presence in the art world.  His Wynwood gallery presents numerous exhibitions and provides extensive professional services to assist private clientele, corporations and museums with the acquisition or sale of Latin American, modern, and contemporary art.  As the largest fine art gallery in South Florida and the biggest gallery in the world, the space is home to a $500 million art collection, including pieces by Warhol, Picasso and Dali.
R. Donahue & Katrina Peebles
CATEGORY: Entrepreneurs /  Power Couples
Company: The Peebles Corporation
Industry: Real Estate
What Makes Them Haute: One of wealthiest African-Americans in the country, R. Donahue "Don" Peebles is the CEO and chairman of the New York City-based Peebles Corporation, one of the largest real estate development companies in the country. His wife, Katrina, serves on the board of directors of the Peebles Corporation and brings more than 20 years of experience in real estate. Mr. Peebles is also on the National Finance Committee of President Barack Obama. Their current project, the Bath Club Estates, is a luxurious addition of 13 homes to their prestigious, members-only Bath Club.
Jorge Perez
CATEGORY: Thinkers
Company:  Related Group
Industry: Real Estate
What Makes Them Haute:
Perez's company, The Related Group has been at the forefront of South Florida's urban evolution for the past 30 years with a portfolio of projects worth in excess of $10 billion. He donated the Jorge M. Perez Architecture Center at the University of Miami and in 2011 he donated upwards of $35 million to the Miami Art Museum for its new park location in Miami's Bicentennial park, which last year became the Jorge M. Perez Art Museum of Miami Dade when it opens. Jorge Perez has been named one of the top 25 most influential Hispanics in the United States by TIME magazine.
Mike & Alicia Piazza
CATEGORY: Power Couples
Company: Retired from the New York Mets
Industry: Baseball
What Makes Them Haute:
Former Mets star and the best-hitting catcher of all time and his wife Alicia are integral parts of the Miami social scene. Having the most home runs as a catcher in MLB history, Piazza's records include Rookie of The Year and All-Star Game MVP Honors and first recipient of the annual Yogi Berra Award. Alicia, a former actress and model, is Haute Living's Travel Ambassador.
Pitbull
CATEGORY: Entertainment
Company: Imaginate Charity Foundation
Industry: Music
What Makes Them Haute:
He has been nominated for over 50 national music awards and has won 3 Billboard awards, 2 American Latino Media Arts Awards, was named 2011 and 2012 Premio Lo Nuestro's Favorite Hip-Hop Artist. He founded the Imaginate Charity Foundation in his hometown of Miami, which provides support to the children of low income migrant families through art, business and social teachings. A global icon, he's been honored with jobs like hosting the 2014 American Music Awards and writing the 2014 World Cup song.
Dora Puig
CATEGORY: Originators
Company: PuigWerner
Industry: Real Estate
What Makes them haute:
Dora Puig lives and breathes luxury.  She has been selling high-end real estate in Miami since 1995, and before that, in a little town called Beverly Hills.  To date, she has sold over $1 billion in luxury real estate, and established her own boutique brokerage firm, PuigWerner Real Estate.  In addition to selling, she sometimes consults on development projects, where her opinion is highly valued.
Brett Ratner
CATEGORY: Thinkers
Company: HSI Productions
Industry: Film
What Makes Them Haute:
The billion-dollar director is the force behind a slew of action-packed blockbusters including the Rush Hour trilogy, X-Men: The Last Stand and Movie 43. Coming soon: he directed Dwayne Johnson in the upcoming Hercules: The Thracian Wars, due out July 25. Ratner was also last year's recipient of GLAAD'S Ally Award. His current project is an indie film called In the Company of Lies.
Loren & JR Ridinger
CATEGORY: Power Couples
Company: Market America
Industry: Internet Shopping
What Makes Them Haute:
Market America is one of the world's top internet sites with 3 million customers and over 180,000 Shop Consultants selling favorite items such as Motives, Isotonix and Cellular Laboratories. In 2012, MA acquired SHOP.com. Loren was recently named Haute Living's 2013 Woman of Substance for her business leadership and charity work for Rally for Kids with Cancer, American Heart Association and the Make-a-Wish Foundation.
Pat & Chris Riley
CATEGORY: Thinkers
Company: Miami Heat
Industry: Basketball
What Makes Them Haute: 
Riley led the Miami Heat to its first NBA championship in 2006 as the team's head coach. Now as its president, he was the force responsible for bringing some of the biggest names in the NBA to Miami, including Shaquille O'Neal, Alonzo Mourning, Chris Bosh and LeBron James. Riley's NBA career spans 45 years, producing seven NBA championships. An impressive list of accomplishments earned Riley a spot in the Naismith Memorial Basketball Hall of Fame. Pat's wife, Chris Riley serves as a part of the Jackson Memorial Foundation Board for the Miami Heat Charitable Fund.
Marc Roberts
CATEGORY: Entrepreneurs
Company: Worldwide Entertainment and Sports Corporation
Industry: Real Estate / Sports
What Makes Them Haute:
At 19, Marc Roberts was the youngest person to promote a professional boxing match. By the age of 21 he had his first world champion. In the midst of his success with his Worldwide Entertainment and Sports Corporation, Marc developed a special interest for real estate and has completed over $1 billion in investment projects around the country. In Alabama, June 5 is "Marc Roberts Day" thanks to his large donation to the Easter Seals Camp, ASCCA'.
Craig Robins
CATEGORY: Originators
Company: Dacra Development
Industry: Real Estate
What Makes Them Haute:
Robins' Dacra helped make Miami Beach what it is today with early investment and amazing properties. Now the developer and real estate visionary is trying to make magic again with a $312 million investment in The Design District. The plan is to to completely transform the district's definition of design from furniture to fashion and bring in the biggest names in high-end luxury names in to make their designer homes. It's working and everyone from Louis Vuitton to Hermes and Celine have set up shop.
Stephen Ross
CATEGORY: Billionaires
Company: Related, Miami Dolphins
Industry: Real Estate / Football
What Makes Them Haute:
Ross' Related Companies has been a force in the Industry since its inception, with trophy developments across the nation. In 2009 Ross became 95 percent owner of the Miami Dolphins and currently working on a $390 million renovation deal in hopes of attracting a Super Bowl in 2015.  Ross' mobile technology company FanVision makes handheld devices that streams live stadium feeds for sports fans at games, and has inked a 5-year deal with NASCAR.
Jason and Michelle Rubell
CATEGORY: Thinkers/Power Couples
Company: Rubell Hotels/Rubell Family Collection Industry Art
Industry: Hospitality/Art
What Makes Them Haute:
Don Rubell and his wife Mera led Miami's art scene by opening the Rubell Family Collection in 1964. Today, it is one of the world's largest privately owned contemporary art museum and now their son Jason has put the family name on yet another successful enterprise by founding Rubell Hotels and operating the non-profit Contemporary Arts Foundation with sister Jennifer. Two noteworthy Miami families became one when he married wife Michelle, part of the Simkins family in 1999.
Alejandro Sanz
CATEGORY: Entertainers
Company: Warner Music
Industry: Entertainment
What Makes Them Haute:
Undoubtedly one of latin music's greatest singers and songwriters, Alejandro Sanz  has won a total of 15 Latin Grammy Awards and three Grammy Awards. His latest project "La musica no se toca"  was the best-selling album of 2012 in Latin music with chart topping hits such as "No me compares." Collaborations with Kelly Rowland, Shakira, and Alicia Keys helped him win American hearts.
Stephanie Sayfie-Aagaard
CATEGORY: Philanthropists
Company: The Miami Project to Cure Paralysis
Industry: Philanthropy
What Makes Them Haute:
Miami-based socialite and author of Miami Herald Column, "Steph Sez," Stephanie Sayfie-Aagaard keeps more than busy. The wonder woman uses her community ties to raise funds for causes dear to her heart. Topping her list of important charitable causes are The Miami Project to Cure Paralysis and The Buoniconti Fund, the world's largest, most comprehensive spinal cord injury research center.
Lee Brian Schrager
CATEGORY: Originators
Company: Southern Wine & Spirits
Industry: Alcohol
What Makes Them Haute:
Lee Brian Schrager is the Vice President of Corporate Communications & National Events for Southern Wine & Spirits of America, Inc.  He is widely recognized for his creation of both the Food Network South Beach and New York City Wine & Food Festivals and released the Food Network South Beach Wine & Food Festival Cookbook (Clarkson Potter) in November 2010.  His second cookbook, Fried & True (Clarkson Potter), will be released in May.  He serves as the Chief Lifestyle Advisor for Gilt City and is a current member of the Board of Trustees for the Pérez Art Museum Miami and Board of Directors for the Food Bank For New York City.
Michael Schwartz
CATEGORY: Originators
Company: The Genuine Hospitality Group
Industry: Hospitality
What Makes Them Haute:
Chef Michael Schwartz's first restaurant, Michael's Genuine has won every accolade there is and spawned The Genuine Hospitality Group, under which more restaurants have been opened including The Cypress Room, and 150 Central Park aboard 2 Royal Caribbean ships. After inking a deal with SBE, he opened Restaurant Michael Schwartz at The Raleigh this month and an eatery at the planned SLS Brickell. Recently, the James Beard Award-winner announced a new restaurant coming to Paraiso Bay.
Marco Selva
CATEGORY: Thinkers
Company: St. Regis Bal Harbour Resort
Industry: Hospitality
What Makes Them Haute:
As General Manager of The St. Regis Bal Harbour Resort & Residences, Marco Selva is an expert in luxury hotels and real estate, and has been instrumental in the runaway success of the project for Starwood Hotels & Resorts.  The residential units are 100% sold, with sales topping the $1 Billion mark, and the hotel recently sold for more than $1 Million "per key", setting a new record for South Florida.
Anthony & Alina Shriver
CATEGORY: Power Couples
Company: Best Buddies International
Industry: Philanthropy
What Makes Them Haute:
Twenty-four years ago, Anthony Kennedy Shriver founded Best Buddies International, a global nonprofit which has since grown to have some 1,500 chapters around the world.  700,000 people are positively impacted by Best Buddies each year. Alina is the Vice President of art and merchandise for the organization. She also runs Shriver Art, an art consulting and marketing business that is responsible for the 35-foot Britto sculpture that was unveiled at the 5th Street entrance to Miami Beach.
Karim Masri, Nicola Siervo & Rony Seikaly
CATEGORY: Entrepreneurs
Company: KNR Food Concept
Industry: Restaurants & Night-life
What Makes Them Haute:
Partners in KNR Food Concept, which is behind Quattro Gastronomia Italiana and Sosta. They lent their know-how to Joia, Hotel Astor, Mynt and Mokai. They operate the food, beverage and nightlife establishments at the W South Beach, The Dutch, WET and WALL. Seikaly also played for the Miami HEAT. Quadrant Investment Group, of which Seikaly is CEO, has created and managed three separate funds with $128 million in investor equity and $350 million in real estate.
Martin and Connie Silver
CATEGORY: Philanthropists/Power Couples
Company: McSilver Institute
Industry: Education, Art
What Makes Them Haute:
Her colorful works of art, signed "C.McSilver," generate profits that go straight to charity. She and husband Martin established the McSilver Institute for Poverty Policy and Research at New York University as well as the Silver School of social work. The couple, together for over 50 years, donated $50 million to the school in 2007, a gift that made the record books as the largest private gift to a school of social work in the U.S.
Michael and Nikki Simkins
CATEGORY:  Power Couples
Company:  Lion Associates/Leon J. Simkins Charitable Foundation
Industry: Real Estate/Philanthropy
What Makes Them Haute: Michael is President of Lion Associates, a Miami based company which includes Simkins Industries, Westfield Financial real estate and Lion Financial. Nicole's family owns Charles Kaufman Enterprises, an 80-year-old diamond company located in downtown Miami. Michael and Nicole are continuing the families' philanthropic interests with the Leon J. Simkins Charitable Foundation, as well with diabetes research and work with Jackson Memorial Hospital, Women of Tomorrow, Miami Beach JCC and the Love and Hope Ball.
Jackie Soffer
CATEGORY: Originators
Company: Turnberry Associates
Industry: Real Estate
What Makes Them Haute:
What Makes Her Haute: Jackie oversees her Turnberry Associates retail, hospitality and office sectors. She is responsible for Aventura's latest turn towards luxury and it's tennent coup. She is also overseeing not only that mall's expansion, but a 100,000 square foot expansion to Destin Commons, another Turnberry property.
Jeff Soffer
CATEGORY: Originators
Company: Turnberry Associates
Industry: Real Estate/Hospitality
What Makes Them Haute:
Don opened his first shopping mall with his father when he was just 24 years old. He then came down to South Florida where he purchased almost 1,000 acres of marshland in northern Dade County in 1967 and filled the area, creating what is known today as Aventura. His son Jeff followed in his footsteps into real estate and hospitality with the $500 million makeover of his world-renowned Fontainebleau Miami Beach.
Trump Family
CATEGORY: Originators
Company: The Trump Organization
Industry: Real Estate
What Makes Them Haute:
Donald Trump purchased Palm Beach's magnificent Mar-A-Lago estate in 1985 and used it as his home before turning it into one of the most exclusive private clubs. It is the last remaining Palm Beach estate that is almost identical to the day it was built, albeit with modern comforts and upgrades, which led it to be placed on the National Register of Historic Places. He has various properties in South Florida, including one in Hollywood, two in Sunny Isles and the Trump International Golf Club in Palm Beach. Recently, Trump spent $13 million on renovations for the "Blue Monster" golf course at his Doral Golf Resort and Spa, just in time for the WGC-Cadillac Chmpionship.
Eddie Trump and Jules Trump
CATEGORY: Entrepenuers
Company: Trump Group
Industry: Real Estate
What Makes Them Haute:
In South Florida, this team of brothers  is known as "the other Trumps" and have no relation to the Donald. Despite the shadow of the famous name, these two have established themselves by building an empire in the luxury real estate Industry. Properties include "Williams Island," an 82-acre luxury space exclusively for the wealthy in Aventura, Sunny Isle's 51-story Acqualina resort and Luxuria in Boca Raton.
Dwyane Wade
CATEGORY: Athletes
Company: Miami Heat
Industry: Basketball
What Makes Them Haute:
The Chicago native came to Miami in 2003 and went on to lead the team to its first NBA World Championship in 2006 and got crowned MVP, and then led Team USA to a gold medal in the Olympics. Wade helped lead the team to win the NBA Finals Championship in 2012 and 2013. Equally impressive off the court, he is engaged to actress Gabrielle Union, and he has earned respect for his strong community involvement helping at-risk youths through his Wade's World Foundation.
Pharrell Williams
CATEGORY: Thinkers
Company: The Neptunes/ I am Other
Industry: Music
What Makes Them Haute:
The past year has been a big one for Pharrell. A marriage to the beautiful Helen Lasichanh, a 2014 Oscar nomination for his song "Happy" and four Grammy wins (adding to the three he's won in the past) are only a few of his accomplishments since we last checked in on him. The fashionable artist explores many mediums from art to design, including projects like his furniture collaboration with Domeau & Peres. He also has his own record label, I am Other, which has showcased local Miami music sensation Cris Cab and Frank Ocean.
Serena Williams
CATEGORY: Athletes
Industry: Tennis
What Makes Them Haute:
Currently the number one ranked women's singles player, Serena Williams has serious style both on and off the court. The sports diva is the only female tennis player to earn over $50 million in prize money. She has won four Olympic gold medals— one in singles and three with sister Venus. Her tennis skills are just the beginning, though; she has a signature, flashy style and undeniable charisma that has made her a household name.


Sean Wolfington
CATEGORY: Entrepreneurs
Company: The Wolfington Companies
Industry: Technology, Real Estate, Film
What Makes Them Haute:
Chairman and CEO of The Wolfington Companies, Sean Wolfington is a serial entrepreneur in various industries such as technology, marketing and film. His accomplishments include building and selling four digital marketing companies for a combined enterprise value of $500 million by the age of 40, and selling his company VinSolutions to Autotrader. Wolfington's Charitable Foundation aids the poor and enables bright futures for children through sports and the arts. Wolfington received the Legacy Award from the National Council for Adoption in 2007, the President's Service Award in 2008 and the Tony Bennett Exploring the Arts award in 2012.
Michael & Bobby Yampolsky
CATEGORY: Entrepreneur
Company: East Coast Jewelry
Industry: Jewelry
What Makes Them Haute:
The father-son duo is the No. 1 retailer for Audemars Piguet and Hublot timepieces in America. Bobby made Palm Beach history by becoming the youngest store owner on Worth Avenue at age 19. Now, their 20-plus year reputation in the Industry means East Coast Jewelry is the go-to establishment for gold and exquisite, rare timepieces. This reputation was further cemented when Bobby, along with Morten Nielsen, founded SCI Innovations, the company behind the Ulysse Nardin Chairman luxury hybrid smart phone.
Engin Yesil
CATEGORY: Entrepreneurs
Company: Core Development Holdings Corp.
Industry: Real Estate
What Makes Them Haute:
After making his fortune by innovating the eyewear Industry through a contact company now known as 1.800.CONTACTS, Turkish tycoon Yesil launched Iprepay, a pioneer company that delivers store value products such as prepaid wireless airtime, calling cards, bill payment and more. He founded Core Development in 1996, and his Turkish real estate company, Yesil Insaat, is developing a grand-scale project near Istanbul. He has been chairman and director of SK Realty Ventures since 2007 and he also became president of Wilson Mining Corporation in 2008.
Robert Zarco
CATEGORY: Entrepreneurs
Company: Zarco Einhorn Salkowski & Brito
Industry: Law
What Makes Them Haute:
Zarco's firm, Zarco Einhorn Salkowski & Brito P.A. is recognized as one of the top franchise law firms in the United States. The firm handles all aspects of franchise, licensing and distribution law, as well as complex commercial disputes. While based in Miami as a franchise, the firm has achieved national and international recognition in the area of franchising by representing clients throughout the world including Mexico, France, Holland, Germany, Australia, New Zealand and the Caribbean. Robert has also been on the best lawyers of America list for several years.
Alan and Ruth Zelcer
CATEGORY: Entrepreneurs
Company: Isaco International
Industry: Apparel
What Makes Them Haute:
Alan is President and CEO of Isaco International Corp, a leading designer, distributor and licensee of a broad line of high quality men's underwear and ties. Ruth is Vice President of Merchandising of the company. It manufactures for major retailers and branded labels such as Perry Ellis, in addition to their own brands, Papi and Rico. Alan and Ruth are extremely involved in the community, offering support to numerous charitable foundations such as the Miami Jewish Federation, Mount Sinai Hospital Founders, MTV Staying Alive, The Broward House and Style Saves.