This week we've featured April Gargiulo's insiders guide to San Francisco and Napa. As Co-owner of Gargiulo Vineyards in Napa and founder of the Vintner's Daughter Active Botanical Serum, a chemical-free, cellular renewal, anti-aging serum, April knows a few things about the Bay Area good life.
After finding out she was pregnant with her daughter and learning the do's and don't of pregnancy, April Gargiulo quickly realized that most of her very expensive lotions and potions were on the "don't" list. As she researched more and discovered the cumulative damage that these chemical-filled products have on our systems she begrudgingly threw them away and started researching chemical-free alternatives. She wanted multi-correctional chemical free products that worked wonders first and smelled good second. . As a winery owner Gargiulo was well versed on the benefits of all things grape, so she knew that grape seed oil would be the base. It is a powerful antioxidant and anti-inflammatory oil that penetrates the skin well. She also knew she could source very high quality product, The rest of the formula was researched and developed over the next year with one thing in mind – chemical-free SUPER CHARGED ACTIVITY and in the end perfected by In Fiore's master blender Julie Elliot. So began a year-long research project to uncover the most active and synergistic botanicals in the world.
Being a vintner had informed so much of how she had developed the serum, that it seemed like a logical part of the name as well, so there you go – Vintner's Daughter Active Botanical Serum.  Here are April's Haute Secrets:
Where were you born: Naples, Fl
How long in San Francisco/Napa: 14 years
Neighborhood: Pacific Heights/ Oakville
Occupation: Founder and Owner Vintner's Daughter and part-owner Gargiulo Vineyards
Favorite Restaurant: Too many to name in SF / Napa – My dad's house.
Best Coffee: The Mill SF / Kelly's filling station Napa
Best Juice Place: Green Surge SF, Oxbow Market Napa
Best Italian: SPQR SF/ Oenotri Napa
Best Pizza: Delfina SF/ Redwood Napa
Best Lunch: Ramen in lobby bar at St Regis / Patio at Auberge Napa
Best dessert: Bi-rite ice cream SF / Three Twins ice cream Napa- I love ice cream.
Best place for a romantic date: Overnight date at Calistoga Ranch
Best Sunday brunch: Namu Gaji SF  / Ad Hoc Napa
Best place for a power business meeting: The Battery SF / Vine Trail Napa
If you have out of town guests, which hotel would you recommend? St Regis SF / Auberge Napa
Favorite shopping venue/boutique: March SF / Erin Martin Napa
Best Facial: Megan @ My Treat SF / Denise @ Evolution Skin Napa
Best Gym/Athletic Facility: Hiking Tennessee Valley Trail in Marin or Mt St Helena in Napa
Best Massage: Cavallo Point Sausalito
Best Limousine/Driving Service: Uber
Favorite Charity: Slide Ranch SF / Napa Valley Vine Trail
Favorite Cultural Event: Outside Lands SF, Bottle Rock Napa
Favorite Cultural Institution: Presidio SF / Napa Valley Ag Preserve
Best Museum/Exhibit: SFMOMA last week it was open
Favorite historic/legendary place to see or explore: California coast!
All-around favorite spot in San Francisco/Napa: Woodline by Andy Goldsworthy – SF Presidio / Terrace at Gargiulo Vineyards – Napa
Best Aspect of San Francisco/Napa: The balance the two provide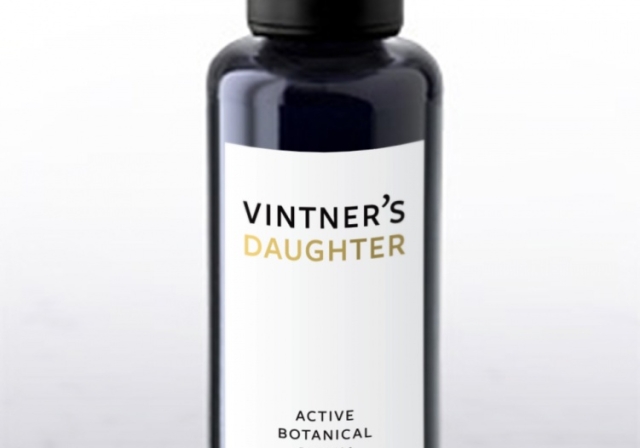 Like Haute Living San Francisco? Join our Facebook page or follow us on Twitter @HauteLivingSF. Want Haute Living San Francisco delivered to your inbox once a week? Sign up for our newsletter.