Jade Signature presented the premiere Chopard exhibition of Oscar-winner jewelry for the grand opening of the sales gallery.  The theme of the evening was international design, with Swiss jewelry house Chopard set amidst the designs of Parisian interior design star Pierre-Yves Rochon for the Herzog & de Meuron tower. The exhibition featured over $4 million dollars worth of pieces, adorned by award-winning celebrities on the red carpet and lucky guests of the evening. This included earrings worn by Kate Blanchett and Jennifer Lawrence as well as a watch that was on the wrist of Matthew McConaughey as he picked up his Best Actor award this year.
"Oscar nominees wear Chopard as a good luck charm," says Ana Cristina Defortuna of Fortune. This jives well with the Fortune's Jade series. "Fortune is also about good luck. In Asia, when they give you a piece of jade, it is considered good luck. That's why we used the name Jade."
The event served as the opening for the Jade Signature sales center, although they have already sold a number of homes. "We have amazing international buyers from around the world," says Ana Cristina Defortuna. "They look at everything and then decide that Jade is for them."
With over 10,000 square feet of space, Fortune's Edgardo Defortuna, top brokers, designers like Raymond Jungles, and Alfonso Caballero from Herzog & de Meuron, and jewel aficionados were able to mingle near the dazzling Chopard exhibition under giant portraits of memorable Oscar winners wearing the pieces. Every detail of the party, from Karla Catering to the endless flow of Champagne, Hermes furnishings and china patters to the electric harpist, foreshadowed the elegant international lifestyle to come at Jade Signature.
Rachel Vallori & Gustavo Strallnikoff
Kelly Engelbrecht & Amy Cassell2
Gabi Rodriguez, Justin Reis, Joey Butler
Danielly Andrade & Vanessa Castellanos2
Sandra Chartouni, Andrea Greenberg
Maria Elvira Salazar, Ana Cristina Defortuna
Edgardo Defortuna, Aranxta Sanchez, Jose Santacana
Gina Jungles, Raymond Jungles, Amanda Jungles, Grant Stark
Alfonso Caballero, Raymond Jungles
Alejandro Cuellar, Marc Hruschka, Edgardo Defortuna, Ana Cristina Defortuna, Courtland Lantaff
Chopard Exhibition
Jennifer Lawrence Earrings 2013 Oscars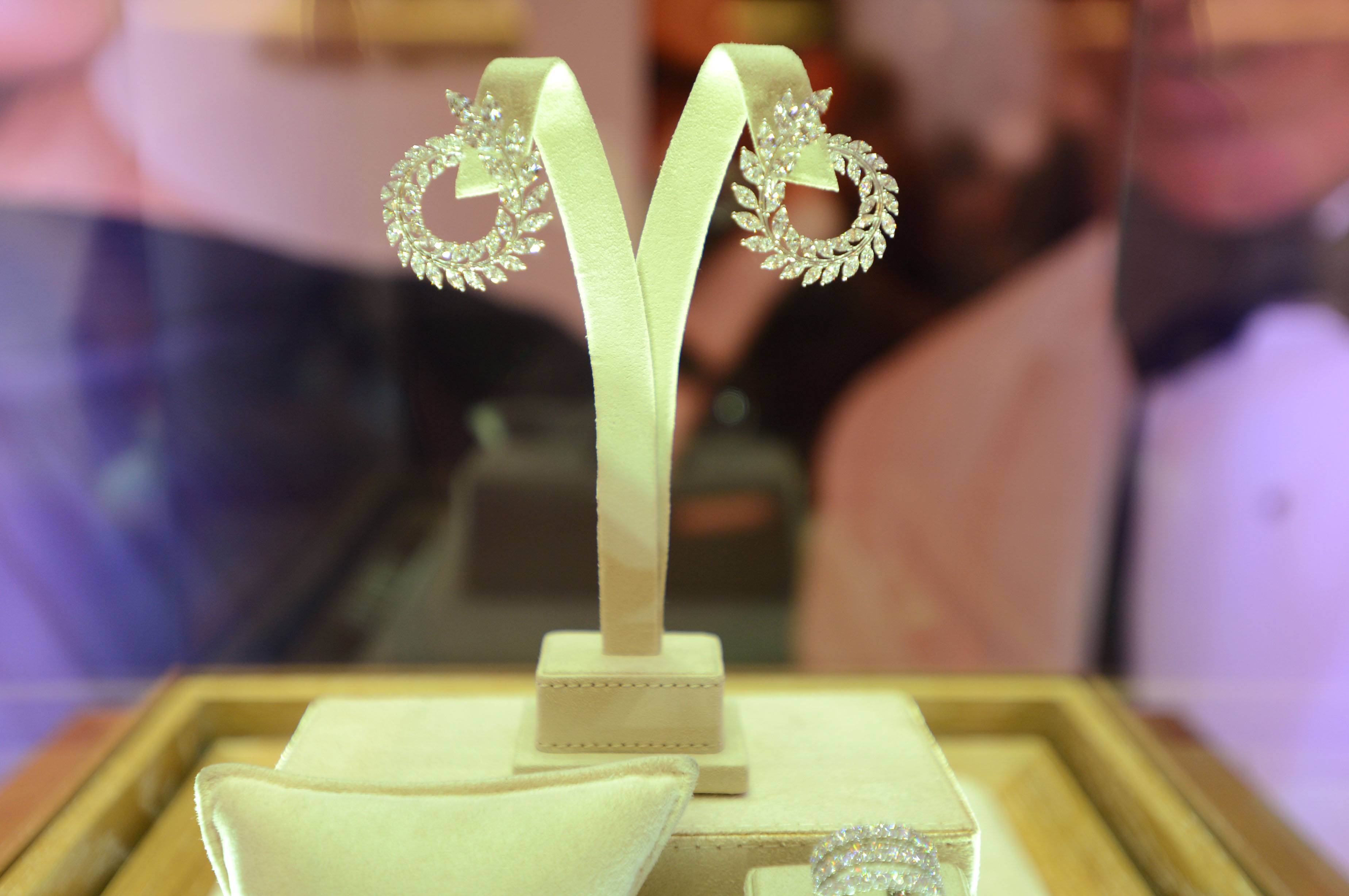 Cate Blanchett 2014 Golden Globes
Cate Blanchett 2014 Oscars Blue Jasmine
Charlize Theron 2005 Monster
Hilary Swank 2005 Million Dollar Baby
Marion Cotillard 2008 La Vie en Rose
Marion Cotillard 2008 Oscars
Ana Cristina in Chopard
Photos by World Red Eye
Subscribe to discover the best kept secrets in your city