The 3rd annual Wine, Women & Shoes event brought together nearly 500 of Miami's most philanthropic and fashion-forward ladies for a day of food, wine and style. Presented by fashion house Roger Vivier, the event raised nearly half a million dollars to benefit the children and families of the Miami Children's Hospital.
"It was inspiring to see so many women showing their support for our children and families, while having a wonderful time enjoying fashion and friendship," said Lucy Morillo Esq., President & CEO, of Miami Children's Health Foundation.
The glamorous Stephanie Sayfie Aagaard proudly served as this year's Mistress of Ceremonies as guests enjoyed delectable wine tasting sponsored by Premier Beverage, a one-of-a-kind silent auction and a delicious lunch. Partygoers loved the "Shoe Guys" that walked around the event displaying the latest in women's fashion on silver platters for everyone's enjoyment. U by Kotex showed support of the cause with a fashion show featuring clothing from Neiman Marcus Coral Gables and a creative shoe contest.
The highlight of the luncheon was the moving story of Harrison, a 12-year-old whose life was saved by the talented staff at the Miami Children's Hospital. He and his mother, Diane Breslow, were in attendance and guests were able to hear their heartwarming story firsthand, accompanied by a video testimonial.
"This has been our most successful Wine, Women & Shoes event thus far," said Criselda Breene and Carola Pimentel, this year's co-chairs. "We are very proud of the hard work of our committee members and the support we received from the Hospital and Foundation board during the year."
The main event was preceded by a luncheon hoted by Roger Vivier and Criselda Breene that brought out some of Miami's most fabulous ladies.
Jillian Jacobson, Christina Getty, Sara Colombo, & Nathasha Dubarry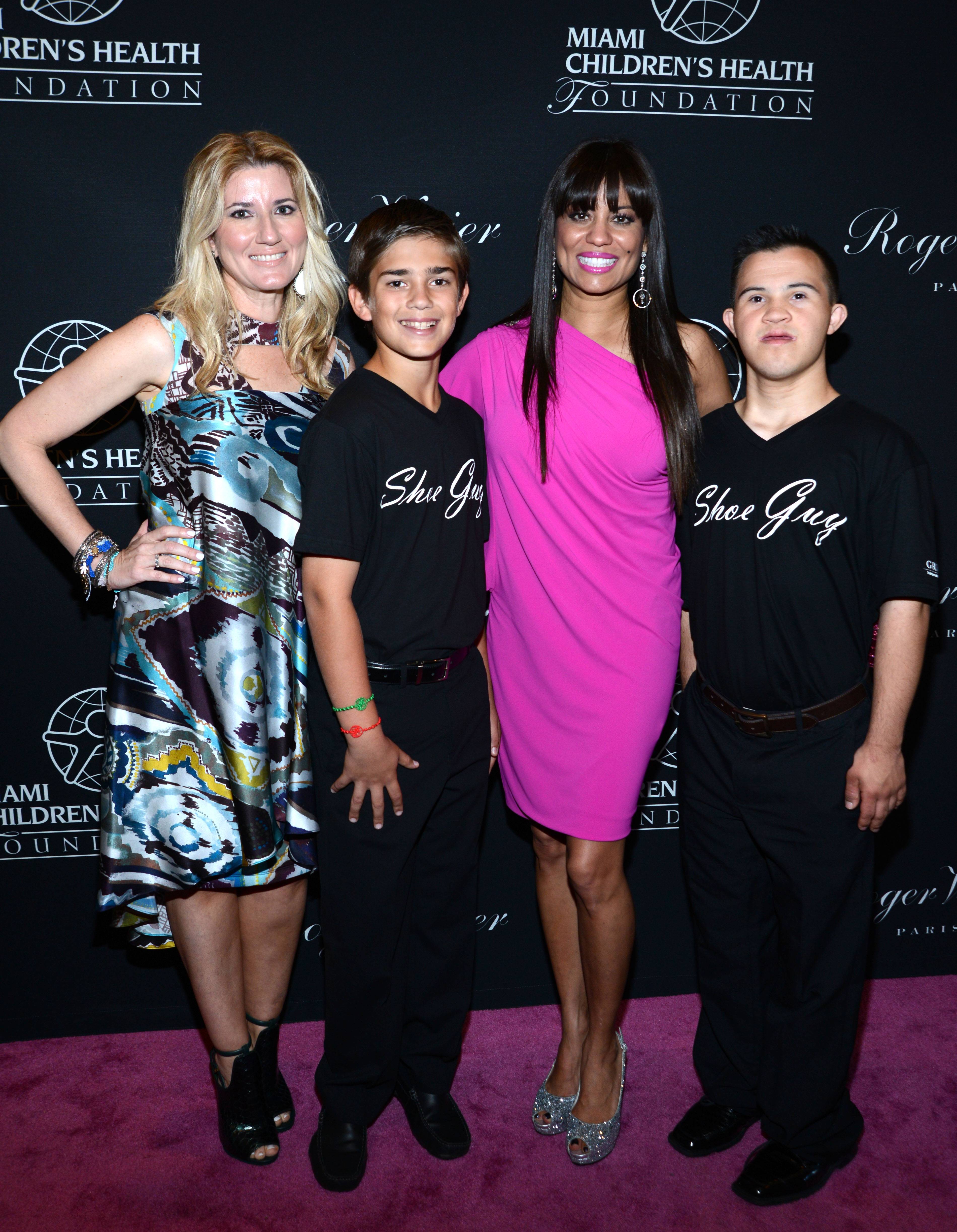 3.Marile Lopez, MCH Patient, Harrison, Lucy Morillo, MCH Patient Joey
2. Allison Kunkel & Tammy Napoli
9. Patty McDonald, Ravneet Chowdhury, Dr. Rekha Kini, Barbara Nicklaus and Nancy Humbert
Fashion Show by Neiman Marcus Coral Gables
Presenting Sponsor Roger Vivier
8. Gaby Kauffman and Carla Goyanes
7. Karla Dascal, Gingi Beltran and Erin Newberg
Subscribe to discover the best kept secrets in your city