Half of those attending Coachella, the most of-the-moment music festival in America, go for the music. The other half, of course, go for the parties.
As usual, A/X's Neon Carnival was the biggest event to hit Indio, but Lacoste, BCBG and Boss Orange were among the fashion brands that threw swanky fetes for trendy Angelenos in the desert. Check out the best of the fetes here!

LACOSTE
LACOSTE L!VE, the younger-minded, fashion conscious crocodile, hosted its annual chic pool party at a private residence in Thermal, Calif.
Party-goers such as Katy Perry, Chris Pine, AnnaSophia Robb, Alessandra Ambrosio, as well as Joe and Nick Jonas were invited to participate in the world's largest polo art installation by shooting paint-covered tennis balls at LACOSTE's "Polo Gigante." For those feeling less artistic, table tennis and bocce ball were the name of the game. Guests stayed hydrated with tray-passed service that included Patron popsicles and FIJIWater Snow Cones.
BCBG
Lubov Azria brought her haute BCBGMAXAZRIA brand to the desert for a Festival Glam Slam weekend kick-off event.
BCBGMAXAZRIA partnered with Benefit Cosmetics and Ford Fusion for the daytime event at Vestal Village, an exclusive VIP living environment.
Guests such as Lucy Hale, Carly Steel, socialite Annie Breiter and models Martha Hunt and Elisabeth Giolito sipped on Maker's Mark® Bourbon cocktails, Freixenet drinks and small bites while dancing to tunes by Chris Kennedy and getting beauty touch-ups by OPI en route to the festival.
A|X Neon Carnival
On Saturday evening following the music festival, A|X Armani Exchange made its return to the desert to host the fourth annual A|X Armani Exchange Neon Carnival.
Guests including Clint Eastwood (a shocker!) and daughter Francesca, Leonardo DiCaprio, Vanessa Hudgens, Julianne Hough, Alexander Skarsgard, Emma Roberts, Kirsten Dunst and beau Garrett Hedlund, Stacy Keibler, Alessandra Ambrosio, Shiloh Fernandez, Hilary and Haylie Duff, Paris and Nicky Hilton, Alexander Wang, Ed Westwick, Emmanuelle Chriqui, Rumer Willis, Ashley Madekwe and Jamie Chung enjoyed carnival games and thrill rides including bumper cars, an enormous ferris wheel and a giant slide.
They were also among the first people in the world to try Svedka vodka's newest flavors, Strawberry Colada and Orange Cream Pop, which were introduced in the form of Coachella-specific cocktails such as "The Desert Dream" and "The SVEDKA Strawberry Glow".
The event, held at the Tradition Aviation Airport Hangar, also celebrated the launch of the brand's Color Flash watch and sunglass collection.
HARD ROCK MUSIC LOUNGE POOL PARTY
A camel guarded the entrance to the Hard Rock Music Lounge pool party, making it known that the event was most definitely held in the desert. The Hills alums Whitney Port and Audrina Patridge had a reunion while enjoying DJ sets by Tamara Sky, Venus X, K.I.D.S., Lindsay Luv, Liza Thorn and performances by Kilo Kish, Heloise and the Savoir Faire, Chanel West Coast and Leah Labelle. Kelly Rowland, Connor Cruise, Darren Criss, Elijah Wood and Eli Roth also attended.
H&M LOVES MUSIC
H&M, the official Coachella sponsor for the fourth consecutive year in a row, threw one of the hautest bashes of the weekend at the iconic Merv Griffin Estate.
Over 500 guests, of whom included Diane Kruger, Joshua Jackson, Julianne Hough, Darren Criss, Sophia
Bush and Justin Chatwin who all came out to relax by the pool and mingle with friends while enjoying a performance from headliner Santigold. 
Boss Orange's Escape House
Boss Orange paired up with Nylon for a two-day pool party in the desert that was attended by Hayley Williams, Eve, Chelsea Leyland, Harley Viera Newton, Fabrizio Moretti of The Strokes, DJ Miles Hendrix, Leigh Lezark of the Misshapes and Josh Madden.  Offering the perfect retreat from the heat of the desert, guests enjoyed an upscale poolside BBQ along with cold-pressed juices by Juice Press, as well as snow cones, orange cotton candy and ping pong.
The Bootsy Bellows House
The Bootsy Bellows crew conquered Coachella just as they've done LA but hosting an intimate pool party that drew A-listers like Leonardo DiCaprio and Katy Perry.
Carmen Electra was served an over-the-top birthday cake by two beefcakes, while pals David Arquette and Josh Henderson came over to sing "happy birthday" to her.
Ashley Benson, Jessica Lowndes, Chord Overstreet and Jesse Metcalfe were also present at the poolside event, which was presented by McDonald's® New Premium McWrap™.
Filter yacht party
The Carrie Diaries stars AnnaSophia Robb and Chloe Bridges were among the guests at the 11th annual Filter Yacht Party. The girls enjoyed live performances by St. Lucia and Penguin Prison, as well as a DJ set by The Misshapes while stocking up on festival bras from aerie, who co-sponsored the event.
Like Haute Living Los Angeles? Join our Facebook page or follow us on Twitter @HauteLivingLA. Want Haute Living Los Angeles delivered to your inbox once a week? Sign up for our newsletter.
DSC_3405
Leonardo DiCaprio, Bootsy Bellows
DSC_9896
Carmen Electra, Bootsy Bellows
LACOSTE L!VE Desert Pool Party In Celebration Of Coachella - Day 1
Alexa Chung, Lacoste
LACOSTE L!VE Desert Pool Party In Celebration Of Coachella - Day 1
Alessandra Ambrosio, Lacoste
Whitney Port and friends at the Clearasil RAPID + RAD Retreat at the Hard Rock Music Lounge Hosted by Kelly Rowland - Day 2
Whitney Port, Hard Rock
_cMbi7LtQeoEJWJM62Llg1SCFEudmhZhiuNhDtiuyyA
Vanessa Hudgens, AX
LXu52FoK779a6cjh3f7fpO8Y5w76UD9rtr3IN__77pY
Vanessa Hudgens, AX
6zFUjeBZs8Psf6PxI-fq57TN8EL-QP1dFW5x2S87T0k
Julianne Hough, AX
uQaLQi7qTOkCTLpWKZlJTY0x-bv3sY6eghUfAO9U22w
Clint Eastwood, AX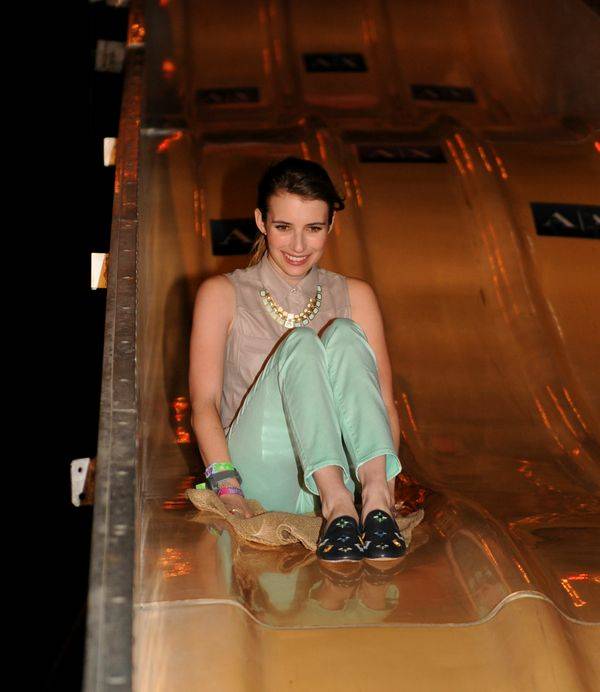 k5Ja4CwYy8OGPZm19YVtIvkT8OhbeNTUuBUHpXVN6ug
Emma Roberts, AX
2AcxX2P2sxvphspzDDs2-X8qvhtMN98K3cRVNkxvKiA
Bryan Greenberg, AX
utV8KpoEEV8lDN6_zmE16QRuJN3EJtxBsGpG7RcZtVE
BCBG