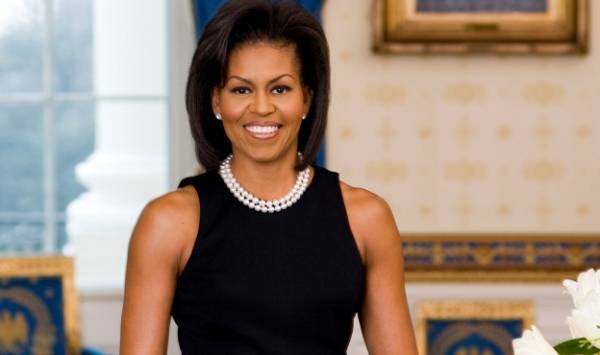 With the campaign trail kicking off, the First Lady has already done a tremendous job at raising money for the 2012 presidential campaign. One of the first stops for fundraising was in Los Angeles with a Beverly Hills fundraiser for President Barack Obama. The lavish event took place at Netflix's Chief Content Officer's home, Ted Sarandos with 135 guests including legendary producer, Quincy Jones, Berry Gordy and Harvey Weinstein. According to the Hollywood Reporter, the 135 star-studded guests managed to raise $1 million dollars.
Over the years, many politicians have had the same idea to visit the "Golden state," because of the success of the power of fundraising among Hollywood's most elite. There's no wonder why, by the end of September 2011, President Obama has visited California seven times in campaigning trips. On February 15 and 16, President Barack Obama and wife are scheduled to return.
According to California Watch cited filings have shown that California donated more than any other state, except for New York, Texas and Washington, D.C. Approximately, California has donated $12 million in 2011 since 2009 Supreme Court Citizen's United ruling. So far since Dec.2011, California has been split in the re-election of Obama, but when paired up against Mitt Romney, former Massachusetts Governor and Newt Gingrich, former House Speaker, Barack has led the former governor by 10 percentage and Gingrich by 20.
The New York Times has a list of the top contributors to all presidential candidates. For now, California has had two of the biggest donors who gave $2 million dollars. Jeffrey Katzenberg, Dream Works executive donated this bulk of funds to Obama and Jerry Perenchio, former Univision CEO donated the same amount to American Crossroads, which is Karl Rove's conservative fundraising group.
All the efforts of the Obamas to make a successful presidential campaign has shown just how strong the President and his First Lady really are, just view the video of Michelle Obama doing push-ups on the Ellen Show here.
Source: Huffington Post
Like Haute Living Los Angeles? Join our Facebook page or follow us on Twitter @HauteLivingLA. Want Haute Living Los Angeles delivered to your inbox once a week? Sign up for our newsletter.
Subscribe to discover the best kept secrets in your city