They come in red, yellow and even blue. Though you probably never imagined staring at the bottom of a person's shoe before, sole searching has become the entire craze in Los Angeles as the color of your sole really does say it all.
Whether it is the famous red that adorns a Christian Louboutin heel or the yellow or blue sole that has become a YSL signature, everyone seems to be craving a little color.
In the land of fakes and imposter, YSL and Christian Louboutin have made it simple to set the real apart from the frauds. If you think you are spotting $625 Louboutins but the sole is black, keep on walking.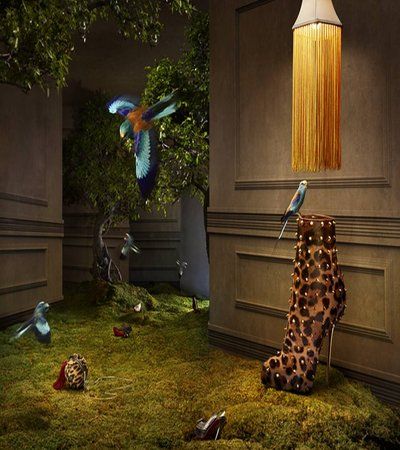 Christian Louboutin
Christian Louboutin is actually painting the town red.
This Parisian shoe designer, who has become famous for his red-lacquered sole, is constantly updating his celebrity clientele list as celebs choose his shoes both on and off the red carpet. His sole extravagances include adorning his shoes with spikes and crystals or leopard and fur. Though his traditional collection is unmatched, the new fall 2010/2011 campaign seems to be taking a mystical approach as knee-high and flat boots are thrown into the mix.
Christian Louboutin Store is located at 650 N. Robertson Blvd., West Hollywood, Calif.
Yves Saint Laurent
You're So Lucky, to own a pair.
Yves Saint Laurent, otherwise known as YSL, has taken the approach of colored soles and run with it. Bringing blue and yellow soles into the mix, signature YSL pumps are now easily recognizable from blocks away. The signature patent leather pump can now be found with a blue sole while the patent bootie comes with a yellow bottom. Thanks to colored soles such as these, YSL has taken their classics and added a special twist.
YSL Store is located at 326 N. Rodeo Drive, Beverly Hills, Calif.
Subscribe to discover the best kept secrets in your city