All around California, foodies and students alike are developing a closer relationship with our oinking friends.
Take Chad Colby, the chef at Mozza2Go. He recently sent friends an e-mail with a string of pictures detailing his experiments breaking down a pig at the restaurant. The goal: To establish a connection with every single detail of the food he's creating, even the Italian sausage made from a whole stuffed pig's foot. He's not alone. At Long Beach's Wrigley Community Garden, students learn how to break down a whole pig similarly.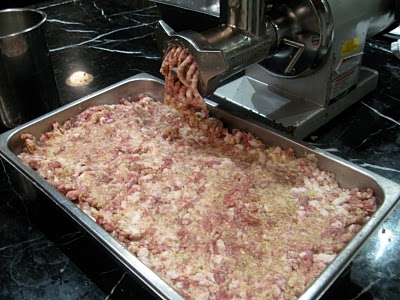 Upscale restaurants are giving the pig another look as well adding atypical pig items to their menus. Looking for a taste of this new cuisine without the messy breakdown? The Lazy Ox Canteen in the Little Tokyo district of Downtown Los Angeles serves up Crispy Pig Ear with Lime and Horseradish Aioli. Delightfully crunchy and salty with just a bit of lime juice and tangy horseradish aioli, it's quickly creating a following.
214 South San Pedro St., Los Angeles; (213) 626-5299
Subscribe to discover the best kept secrets in your city