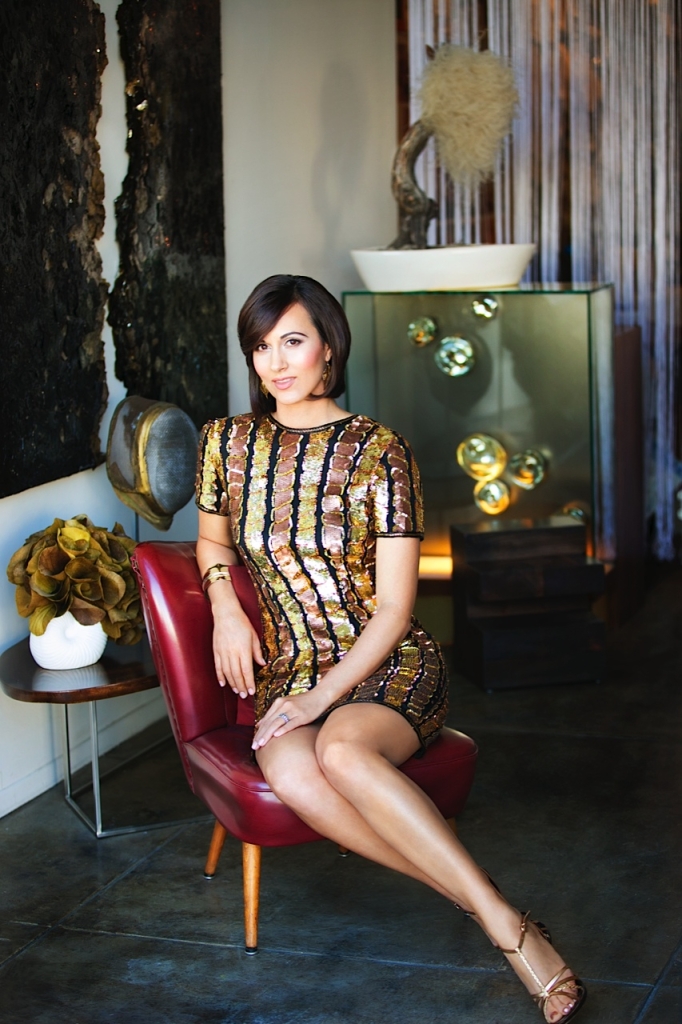 This week we've featured Susan Manrao's insider's guide to Los Angeles. As the project director for Beverly Hills' Suite 100 — a hotel-based homage to the SoCal city's centennial anniversary presented by the Beverly Hills Visitors and Convention Center — Manrao knows a thing or two about design, beauty and the best places to stay in LA (of which, of course, include the Suite 100 hotels: The Beverly Hills Hotel, The Beverly Hilton, L'Ermitage Beverly Hills, Montage Beverly Hills and Peninsula Beverly Hills). She is also a branding expert, award-winning interior designer, and the former Global Head of Design for Hilton Hotels Worldwide Luxury & Lifestyle division, influencing over 148 hotel properties worldwide—including luxury and lifestyle brands like W Hotel, St. Regis, Waldorf Astoria and Mercedes-Benz.  Here are Susan Manrao's haute secrets.
Like Haute Living Los Angeles? Join our Facebook page or follow us on Twitter @HauteLivingMag.
Where were you born ?
San Jose, CA
How long in Los angeles:
5 years
Neighborhood:
Santa Monica (live) / West Hollywood (work)
Occupation:
Experiential Design Consultant
In Los angeles, you most admire:
I most admire the amazing modern architecture - I like the architectural tours better than even Chicago!
Favorite Restaurant:
Milo & Olive
Best Sushi:
Katsuya in Brentwood
Best dessert:
Huckleberry in Santa Monica – The owners have actually taken their pastry chefs to France to learn the baking techniques. I had to stop going there because I would not eat just one dessert
Best place for a romantic date:
Piccolo in Venice – All of the waiters are Italian and nothing creates better ambience than a good accent
Best Sunday brunch:
Gjelina – I love any place that serves a bloody beer and their Moroccan chickpea stew is to die for
Best place for a power business meeting:
Cecconi's
If you have out of town guests, which hotel would you recommend?
By the beach it would be Pali House in Santa Monica; Near downtown it would have to be the Ace Hotel
Favorite shopping venue/boutique:
Siglo Moderno – They have the most unique products from my favorite design exhibitions overseas
Best Spa:
The Argyle inside the Sunset Tower Hotel. All treatment rooms have a bathtub, so they will draw a bath for you to relax after your session
Favorite Charity Event:
Patterns for Paws, an event for benefit the Amanda Foundation, who has been providing care, rehabilitation and placement for rescue animals since 1976
Favorite Cultural Event:
Does the Veuve Clicquot Polo Event count?
Favorite Cultural Institution:
LACMA
Best Steakhouse:
I'm a vegetarian! However, my husband is not, and he loves Craft
Best Pizza:
GTA (Gjelina Take Away in Venice). High quality ingredients and a wood-burning oven. (What more do you need?)
Best Lunch:
Sycamore Kitchen
Best Gym/Athletic Facility:
Soul Cycle
Best Massage:
Mohammed at The Argyle!
Best Limousine/Driving Service:
Uber
Best Museum/Exhibit:
James Turrell at LACMA
Favorite historic/legendary place to see or explore:
Greystone Mansion – I love the old bowling alley in the basement
All-around favorite locale in Los Angeles, whether a neighborhood, restaurant, venue, or other
A concert at the Hollywood Bowl
Best aspect of Los Angeles
All of the amazing architectural homes that are open to the public
MORE HAUTE SECRETS

Fatal error: Call to undefined function related_posts() in /home/hautel5/public_html/wp-content/themes/haute-living-2014/single-haute-secrets.php on line 83