Photo Credit: Tory Burch
Over the past couple of years, designer boutiques have moved from one storefront to another in downtown San Francisco. The skyrocketing price of rent has forced luxury brands like Dior and Goyard to move into new locations just a hop, skip, and jump away from their former home. Tory Burch is the latest fashion powerhouse to open in a different place a block away from its old store.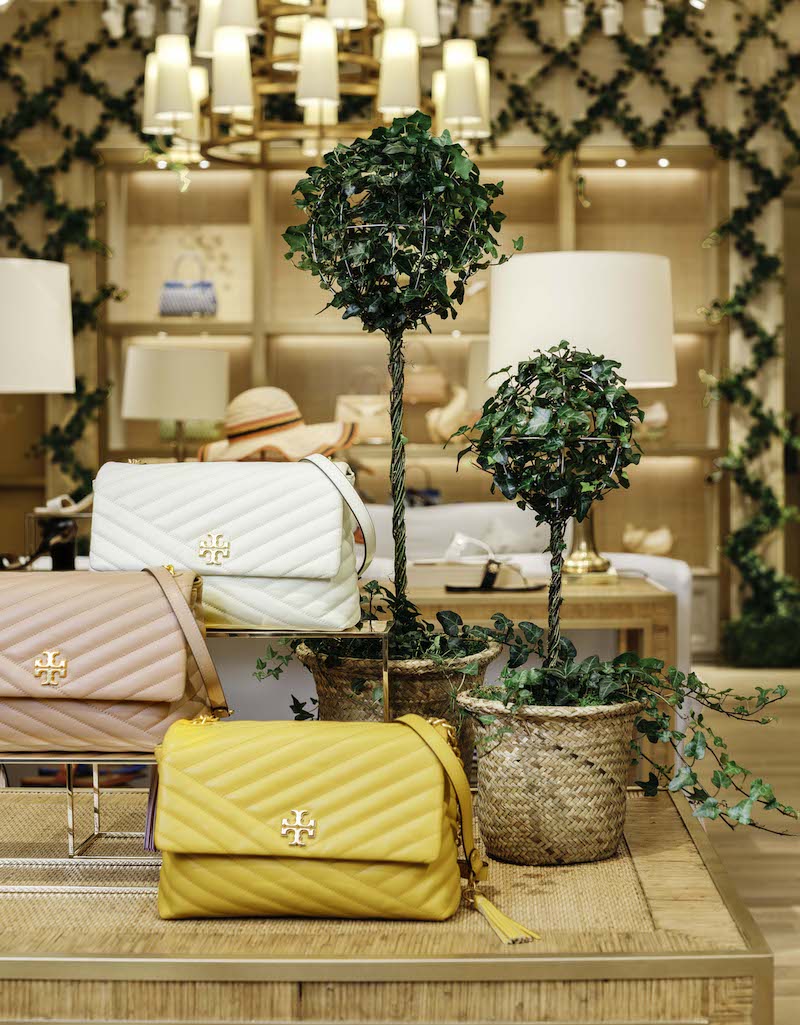 Photo Credit: Tory Burch
The former Tory Burch was on Maiden Lane, which sadly doesn't get much foot traffic. Its new spot, on a prominent section of Stockton Street in between Post and Geary, is at a prime destination in Union Square. It was a smart move as the new Tory Burch space is gorgeous. The historic building is also home to the second oldest women's club in the US, the Town and Country Club, which opened its doors on Stockton Street in 1901. It took time for Burch's team to discover the ideal spot of the new store, but the wait paid off. "There is no other city like San Francisco," Burch said in a statement. "I love the people, the art and, of course, the architecture. We have been wanting to find the perfect location and are thrilled to open in Union Square."
Photo Credit: Tory Burch
The boutique offers the entire Tory Burch collection including ready-to-wear, shoes, handbags, and other accessories like eyewear and jewelry, and home and fragrance items. Everything is beautifully displayed among white and golden pergolas that are draped in green ivy, which also runs up the beige walls in a criss-cross pattern. The look mimics the setting for Burch's spring 2019 fashion show and will change with each new collection.
Photo Credit: Tory Burch
Textured fabric curtains and pillows give the space a lived-in feel that is both homey and chic. Custom gold chandeliers add a sophisticated touch of elegance. The decor concept was inspired by Burch's home in the West Indies. The spring collection also brings to mind a glamorous vacation in an exotic locale. Think breezy blouses, cool caftans, blanket-like sweaters, and pretty-printed swimsuits. While the pieces might not be made for San Francisco's chilly climate, they are ideal for traveling.
The fabulous new Tory Burch is now open at 222 Stockton Street.