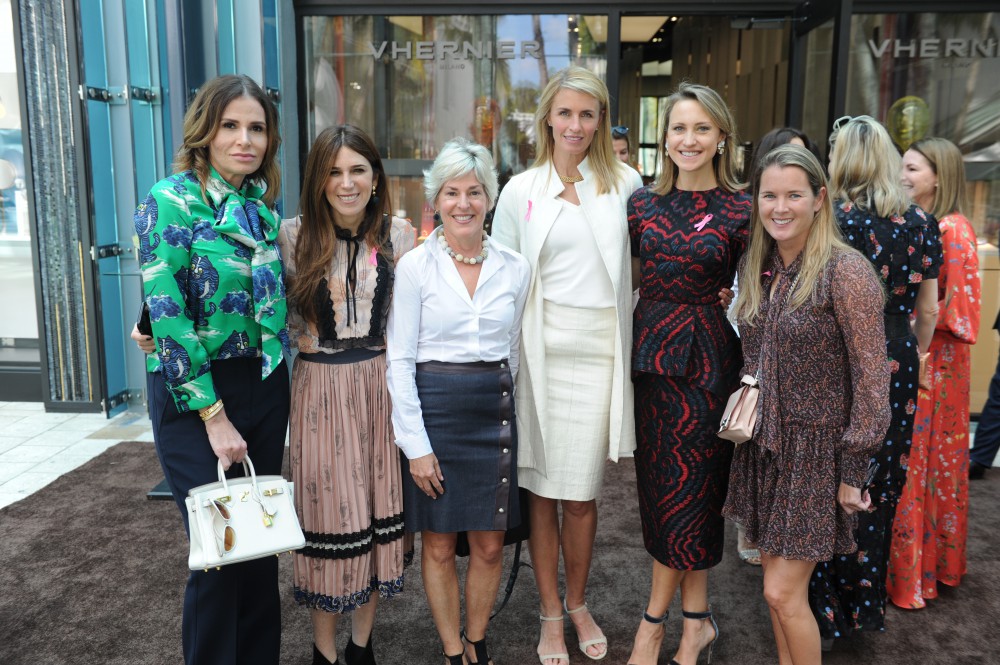 Vhernier, the Italian jewelry brand, hosted an intimate ladies' lunch at its Miami Design District boutique honoring the Breast Cancer Research Foundation (BCRF) during Breast Cancer Awareness Month. BCRF Co-Chair, Kinga Lampert, and Gisela Lowenstein served as part of the host committee for the profound event. Lampert delivered a heartfelt speech explaining the relentless hard work that has gone into life-saving research.
During the event, guest enjoyed cocktails overlooking Palm Court, and a seated lunch inside the boutique. Following the libations and savory bites, the women shopped and tried on jewels for the cause which provided a 10% donation on all sales to BCRF.
Vhernier has supported the BCRF with a special Calla Pink Ribbon bracelet dedicated to women and their journey towards optimal health. The limited-edition bracelet is created in rose gold with pink opal, inspired by the brand's iconic Calla collection. The delicate piece includes a double clasp and a small gold tag which is engraved with BCRF and Vhernier. The bracelet represents the dichotomy between strength and femininity, and its simplistic details allow it to be worn day and night.
Vhernier's philanthropic commitment is supported by its President, Carlo Traglio, who strongly believes in humanitarianism. The company has also partnered with charity organizations in Haiti, Venice, and South Africa in addition to the BCRF initiative. The Calla Pink Ribbon bracelet will be sold at Vhernier boutiques in New York, Beverly Hills, and Miami, with a portion of its sales being donated to the foundation.
Photos courtesy of World Red Eye