Tiler Peck, an international award-winning prima ballerina and principal dancer at the New York City Ballet, is preparing for her newest role. She is the subject of a documentary that will be released Friday, which highlights her journey as the first woman ever to be asked to curate The Music Center's Ballet Now program.
We caught up recently with Peck to discuss the film, the world of ballet and some of her most memorable performances.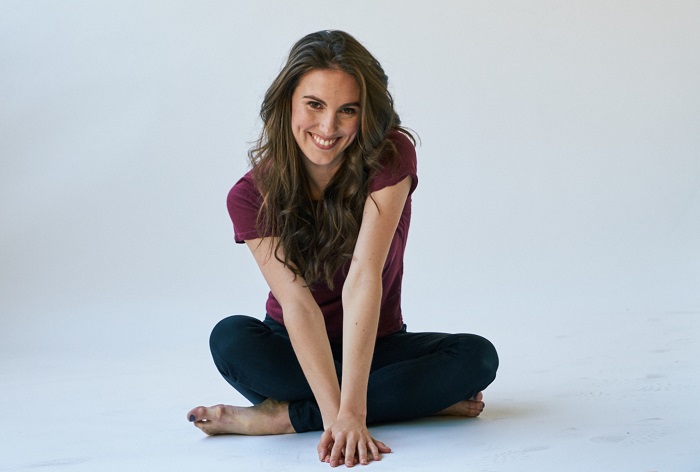 Photo Credit: Tiler Peck
This week is going to be an exciting one for you with the release of the documentary Ballet Now. Can you tell us about that experience?
I kind of can't believe it. I'm still in shock. I was involved with the editing process, but this will be the first time everyone has seen it. My peers and people I've always looked up to will all be watching. It's an exciting but nerve wracking experience!
How did it feel to be the first woman asked to create the Music Center's Ballet Now program?
It was such an amazing opportunity. When they asked me, I kind of couldn't believe it. It didn't really hit me. The first thing I thought was that this will be in California, which is my home, so I was super excited. Then it sunk in that I was the first female and it became more pressure for me to challenge women to put themselves forward and do something they may have never considered. I have never done something of this magnitude, and I was so glad it was filmed so I can relive those moments under pressure. I look back and think I don't know how I lived through it, but I watched it with my friends recently and was able to laugh with them at some funny moments.
Photo Credit: Tiler Peck
You have been the principal dancer at The New York City Ballet for nearly a decade. What have been some of your most memorable performances?
There are definitely a few. I danced with a principal dancer, Damian Woetzel, who is the head of Julliard. I danced with him in a piece called 'Carousel.' It was a bit of a launching of my career. I used to get all technical roles, but this was the first time to show a lyrical side to my dancing. To be able to get that opportunity at such a young age meant the world to me. Also, it was the first thing I did after a back injury, so I will never forget that performance. I also remember it being such an emotional performance for me.
Dancing at The Kennedy Center when they honored Patricia McBride was also a performance I will never forget.
Last season, I did a full length ballet, which featured 'Swan Lake.'" To be given 'Swan Lake' this year was such a huge gift to me. I will never forget that debut. I felt like the New York audience was really with me.
Tell us about some of the physical demands of being a ballerina and how you are helping to change the perception of ballet.
Being a ballerina is such a beautiful and glamorous art form from the stage, but I wanted to show how much work goes into it. You have to make it look like it's easy, and you see that, but you also get to see how I drove three hours to dance practice and there are a lot of things you have to miss out on, but in the end, it's so rewarding. With Ballet Now, I wanted to show the versatility of ballet. I thought of it as one-dimensional, but in today's world, it means so much more. I wanted to showcase that range.
In addition to being a ballerina, some people may not realize you are also an actress and designer. Are they both a direction you will continue to pursue after you retire from ballet?
I do love designing the leotard. I spend about two hours a day in street clothes, so being comfortable in leotards was really important to me. Who can design leotards better than someone who has to wear them? It's definitely something I want to keep going with and get better at. If the opportunity came up to do some acting alongside dancing, I would love that as well.
Photo Credit: Tiler Peck