Canyon Ranch has been an industry leader in the wellness lifestyle space for over 40 years and that doesn't seem to be changing anytime soon. Their dedication and service to their clientele is unparalleled, creating a truly serene environment where you can unwind and disconnect from the rest of the world.
Canyon Ranch has set the standard through its five pillars of service: Health + Healing, Fitness + Movement, Spa + Beauty, Mind + Spirit, and Food + Nutrition. Guests have access to a bespoke team of renowned professionals including board-certified physicians, registered dietitians, exercise physiologists, and licensed therapists during their stay at the ranch.
As the industry has evolved, now a $3.72 trillion wellness market – projected to be $4 trillion by 2018, so has Canyon Ranch. This health and wellness resort features a truly all-inclusive experience with accommodations, all meals, dozens of activities and classes offered daily, complimentary use of all facilities, and a generous allowance for services already included. Taxes, resort amenities fees, and gratuity for all staff are also already included in the package rate.
Take a look below at what makes Canyon Ranch unlike any other wellness resort out there.
THE SURROUNDINGS
Photo Credit: Canyon Ranch
Situated on 120 woodland acres, Canyon Ranch is located 150 miles from New York City and 130 miles from Boston making it relatively easy to travel to. The main buildings are the Inn, the Spa, and the Bellefontaine Mansion, which are all connected by climate-controlled glass-enclosed walkways that offer great views of the surrounding woods and expansive lawns.
The Bellefontaine Mansion serves as the architectural focal point of the ranch. This replica of Louis XVI's Petit Trianon was built by the same architects who designed the New York City Public Library. The exterior of The Mansion has been restored to its original grandeur while the interior has been completely renovated. It still contains the original library wing with wood and marble-trimmed fireplace and10-foot-high bookcases but now features a two-room Dining Room, smaller Mediterranean-inspired café that also offers grab-and-go items, a two-story solarium with conference facilities, and two spacious guest lounges with fireplaces.
ACCOMODATIONS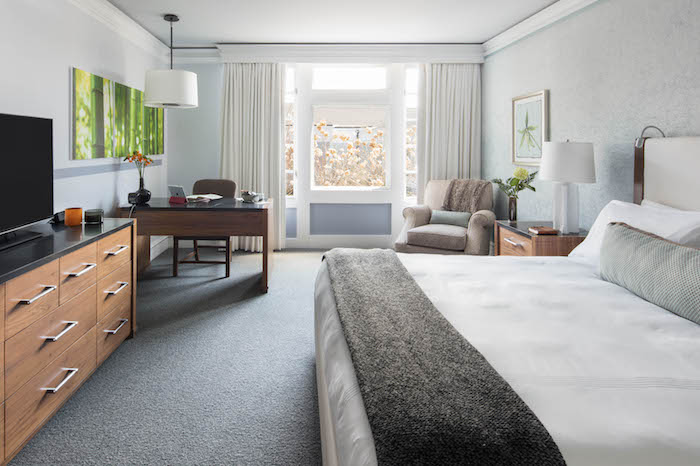 Photo Credit: Canyon Ranch
The facilities at Canyon Ranch can accommodate 200 guests in the modern, two-story Inn which is comprised of 126 newly remodeled guest rooms and suites. The Inn is also home to registration, guest services, a meditation room, meeting rooms, a computer center, as well as the Demonstration Kitchen.
Canyon Ranch maintains a 3:1 staff-to-guest ratio which includes physicians, nurses, psychologists and counselors, exercise physiologists, nutritionists, movement therapists, acupuncturists, fitness instructors, tennis and racquetball pros, aestheticians, massage and bodywork therapists, hiking and biking guides and support staff.
THE SPA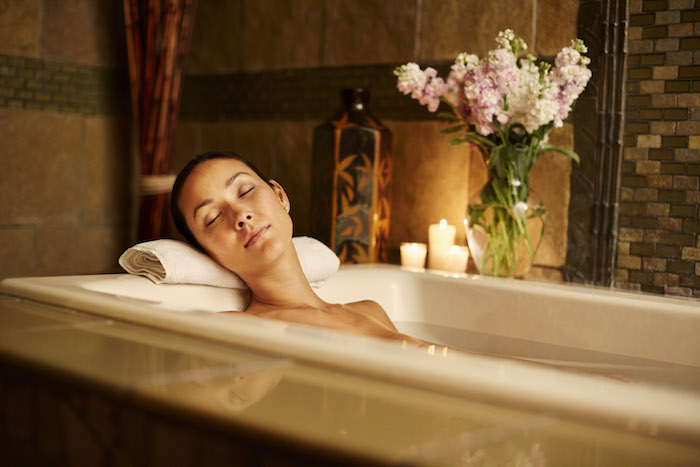 Photo Credit: Canyon Ranch
The center of the Ranch revolves around the 100,000-square-foot Spa complex which is home to exercise, weight training and cycling gyms, yoga and Pilates studios, indoor tennis, racquetball, basketball and squash courts, indoor swimming pool, indoor running track, massage and bodywork rooms, and skin care and beauty salons.
Canyon Ranch features an impressive menu of rejuvenating skin care and body treatments including massage and therapeutic bodywork; mud, salt, aromatherapy, seaweed and Ayurvedic treatments; facials and masks. Program Advisors help guests plan their days and schedule personal services, workshops and activities.
FITNESS FACILITIES
Photo Credit: Canyon Ranch
Canyon Ranch offers more than 40 fitness classes and activities daily, including an extensive outdoor sports program that features group hiking, biking, tennis, canoeing, kayaking, sculling, snowshoeing and cross-country skiing. A variety of spiritual fitness classes, such as yoga, tai chi, qi gong and meditation are also offered daily as well as wellness presentations and cooking demonstrations.
DINING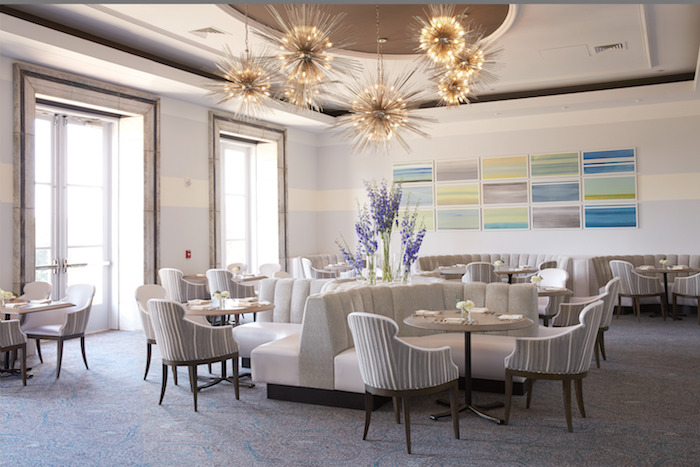 Photo Credit: Canyon Ranch
Canyon Ranch kitchens are legendary for their continuous innovation, quality, and freshness of all ingredients and great tastes. Three healthy gourmet meals are served daily from award-winning Canyon Ranch kitchens and healthy snacks are available at any time. You and your guests can help yourselves to as many helps as you'd like either from the menu or buffet style serving in the main dining room. Visitors at the ranch can also learn to cook healthy meals at home by attending daily Lunch & Learn demonstrations.
HEALTH & HEALING CENTER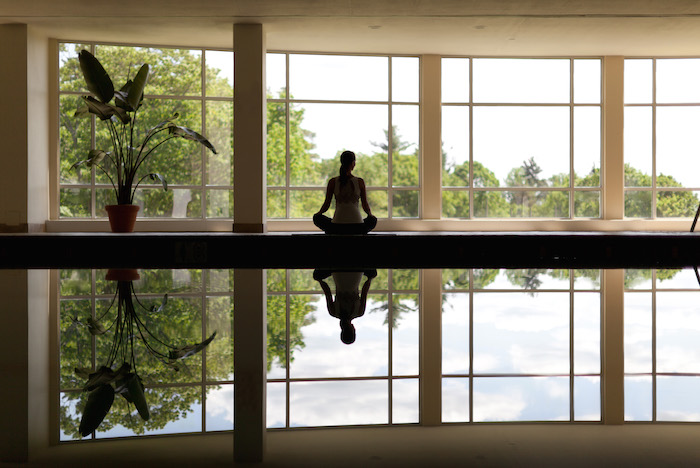 Photo Credit: Canyon Ranch
Located on the second and third floor of the Bellefontaine Mansion, you will find the Health & Healing Center where physicians, nurses, exercise physiologists, behavioral health professionals, movement therapists, acupuncturists and nutritionists provide guests with guidance in all areas of wellness. Special health packages include: optimal living, weight management, stress and mood management, brain fitness, and spiritual health. Here, the experts will help each visitor with the skills they need to live healthier every day through the combination of nutrition, exercise, preventative care, and stress reduction.
Location: Lenox Health and Wellness Resort and Spa 165 Kemble St, Lenox, MA 01240