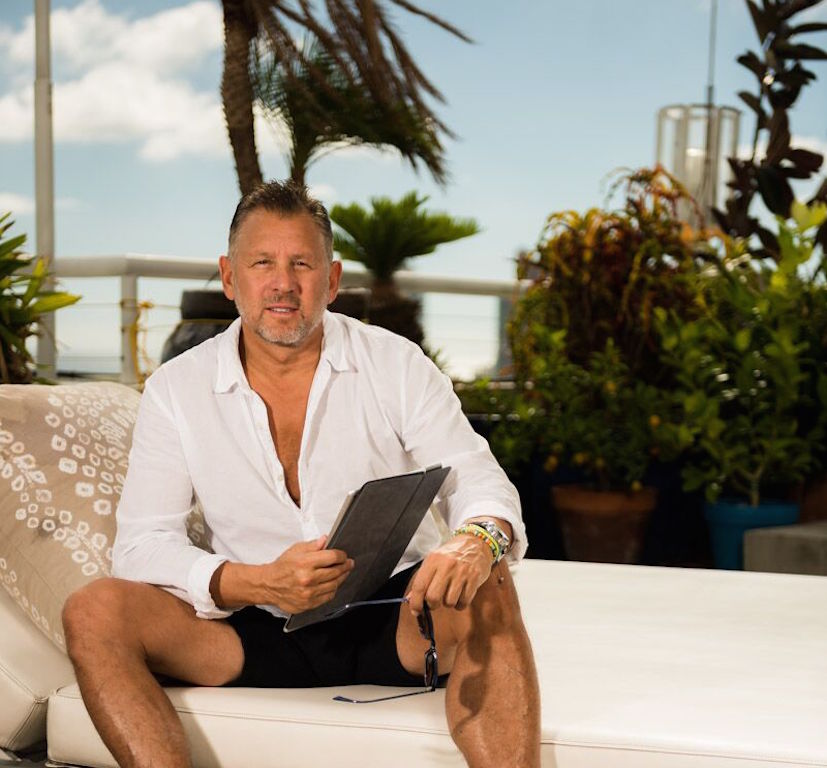 A leading authority in finance and a brand-builder on Wall Street for more than 28 years, Brett Benza, former baseball player for the Texas Rangers and St. Louis Cardinals, had an Aha! moment when he realized the lack of resources resorts and hotels are faced with when servicing large geographical locations. Recognizing that the antiquated service model needed to be upgraded, Benza utilized his laser-sharp problem solving skills and set out to transform the hospitality industry by disrupting the system.
Eazy O is a mobile app created by Benza that allows customers to order beach and poolside food, drinks and sundries from participating hotels and public beaches from the convenience of their smart phones. A "beach butler," according to Benza. The app is currently partnered with Boucher Brothers, one of the leading hospitality companies in Florida as well as hotels including Fontainebleau, Hyatt, The Confidante, Boca Beach Club, Marriott, Gates Hotel, The Flamingo Condo Towers and more. Haute Living caught up with Benza to discuss what's next for the app.
Explain the concept of Eazy O and how this app helps hotel guests?
Eazy O is a smartphone application that works with the food and beverage operations of local hotels to allow guests to order and pay from their smartphones. The large geographic pool and beach areas can be challenging for hotels to service and guests get frustrated.  Eazy O offers a VIP experience for them. It's basically a "beach butler" at your fingertips delivering menu items, cocktails, sunscreen, hats, goggles, beach totes, rash guards, lip balm, tanning mist, aloe and more to people in the sand and on demand. Eazy O even allows hotel guests to order items directly to their rooms.
What benefits do hotels and restaurants receive by partnering with the app?
Eazy O allows its partners to offer a convenient ordering option to their guests that speeds up the process while helping with staffing and menu flexibility. Hotels are now able to run drink specials, happy hours and reimagine their beach and pool service and we are raising revenue 20-30% at some of these venues because their order velocity is increasing and they can control their headcount.
What is next for you and Eazy O?
I am building this business for a national footprint where anyone can walk into resorts from Maine to Hawaii and see Eazy O being used to help guests enjoy a better ordering experience. In addition to working with hotels, we are expanding Eazy O to public beaches like Miami and Fort Lauderdale, golf courses and private condo complexes.