Last Wednesday, Hendrick's Gin lit up the atmosphere at Terminus 330 in Downtown Atlanta with a unique and exclusive gin event.  This soiree was the kickoff party for a series of Hendrick's Gin-themed events and unique experiences that will be hitting Atlanta throughout the year.
Photo Credit: @wire_atl for Winmore
From the way this first event went, we will be on the look out for the next event. The event was based on the "Cultivate the Unusual" philosophy brought by Hendrick's Gin, the world's most unusual gin. The rose-themed night took place at the Buckhead's Terminus 330.
Grammy award winning writer DJ KP The Great provided the music that set the scene for the Surrealist Soiree. Other cool attractions were the unique Hendrick's Gin cocktail pouring machines, a professional hand juggler and customized Gin artwork created by local artists including Bwrighteous, Paper Frank, Markeidric and Lavan Wright were featured throughout the space.
Photo Credit: @wire_atl for Winmore
Photo Credit: @wire_atl for Winmore
Notable guests of the evening were artist/DJ Sean Faylon, Love & Hip Hop Personality Ariane Davis, stylist Renaldo Nehemiah, and the ATL Twins. Get ready for some more gin-themed curated events.
Photo Credit: @wire_atl for Winmore
Photo Credit: @wire_atl for Winmore
Photo Credit: @wire_atl for Winmore
Photo Credit: @wire_atl for Winmore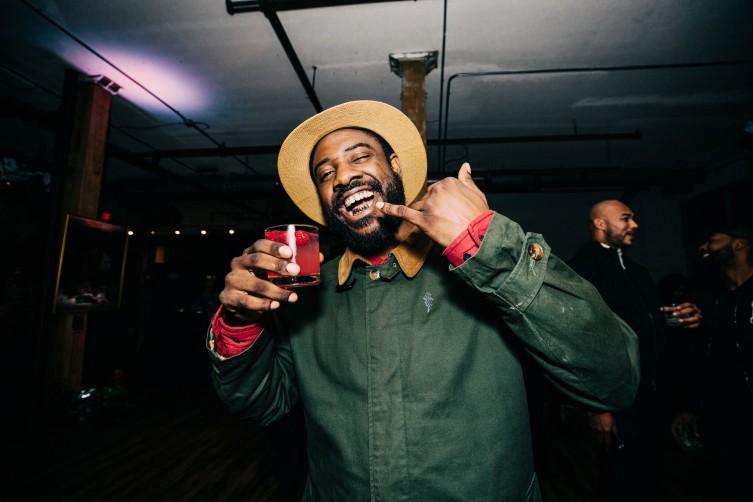 Photo Credit: @wire_atl for Winmore
Photo Credit: @wire_atl for Winmore
Photo Credit: @wire_atl for Winmore
Photo Credit: @wire_atl for Winmore
Photo Credit: @wire_atl for Winmore
Subscribe to discover the best kept secrets in your city