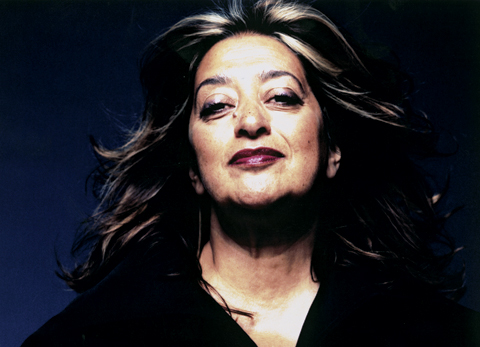 The Iraqi-born British architect Dame Zaha Hadid left an unprecedented mark in the history of architecture. With her soaring designs she broke a path towards skylines—attempting, and ultimately succeeding—in reaching for the stars. Her legacy continues with the One Thousand Museum, her final and sublime masterpiece. Now, Louis Birdman and his team are the main force in continuing this project.
Arresting and groundbreaking, the One Thousand Museum embodies everything about its creator. At 62 stories high and situated in downtown Miami, it is Hadid's first skyscraper in the Western Hemisphere. It is comprised of 4,800 pieces of prefabricated Glass Fiber Reinforced Concrete panels, shipped overseas from Dubai; its exotic and eccentric characteristics explain why each unit's worth ranges from $5.8 million to over $20 million. The building's duplex penthouse alone is worth $49 million.
As the sun fell onto the Downtown Miami skyline, the progress of the rising residential tower was celebrated by notable members from the One Thousand Museum and ONE Sotheby's team. The private rooftop cocktail reception was held on the Lunar Terrace of the Frost Museum of Science and hosted by the One Thousand Museum and by Zaha Hadid Architects. Esteemed guests included, among others, Louis Birdman, Gregg Covin, Alan Araujo, Harvey Daniels, Fernando de Nuñez and Nirka Burns.
Once in a blue moon, a genius inhabits, and creates, on our planet. They shift paradigms, arriving to help build civilizations with their revolutionary ideas, and tearing down—from the ground—antiquated structures of thought. Offering the impossible and constantly delivering, Hadid symbolizes the era of starchitects (that is, architects whose raw talents have left us in awe). Now, the public must wait for the next star to stumble into our planet.
Subscribe to discover the best kept secrets in your city