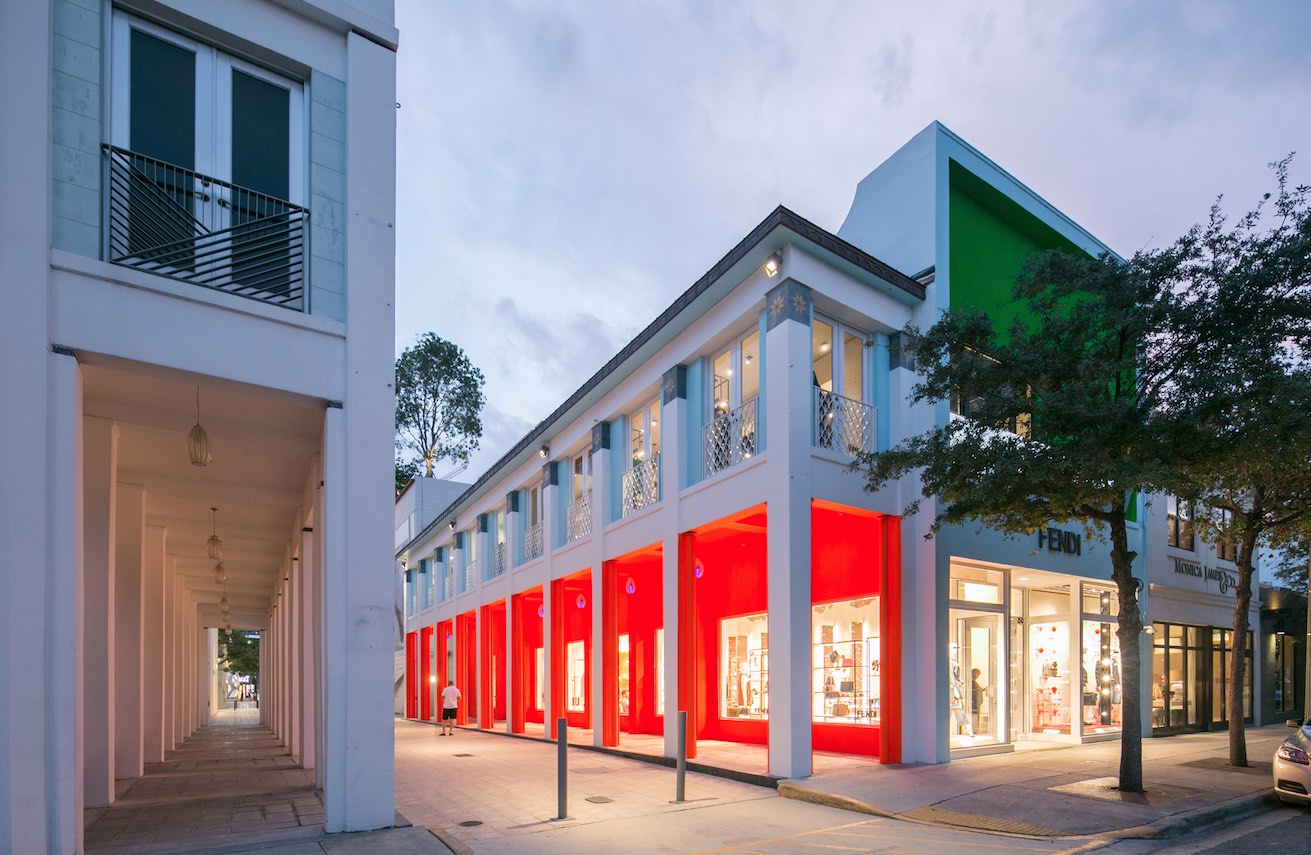 Photo Credit: Robin Hill
As the summer comes to a draw and busy schedules flourish once again, we turn to the Miami Design District for its vast collection of haute horlogeries.
What diamonds are to women, watches are to men; each one is a physical representation of one's taste, personality and identity. As the summer comes to a draw and busy schedules flourish once again, we turn to the Miami Design District for its vast collection of haute horlogerie boutiques.
Found throughout the Design District, in either beautifully jarring modern structures shared with fashion houses, or stationed side by side in the clear blue glass structure that encases Palm Court, these stores thrive day and night. From highly intricate, quasi-works of art, to clean lines of silver and gold casually flirting with extreme luxury, any and every watch can be found along 1st Avenue and its branched-off streets. Telling the time has never been this thrilling.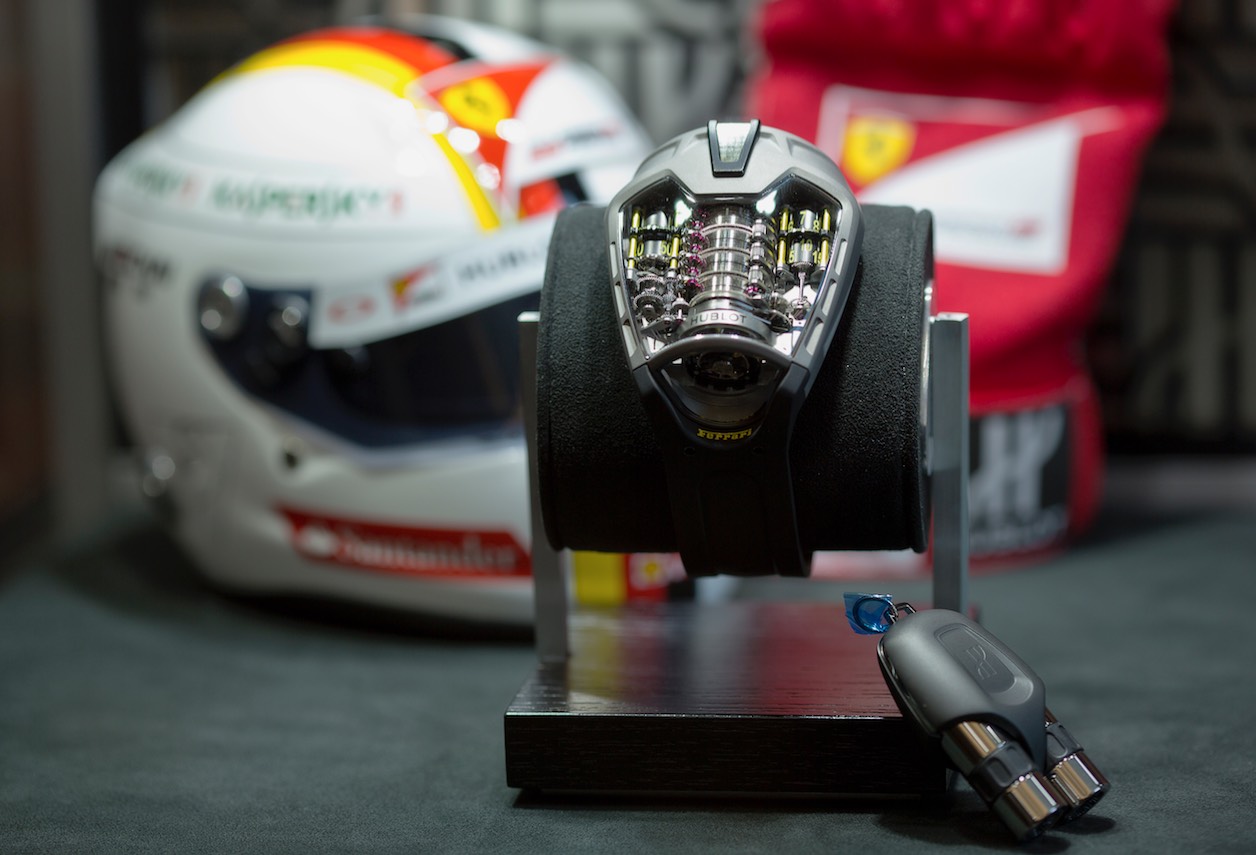 Photo Credit: Hublot
Striking watches are created often, but few as stunning as Hublot's. Designed to feel like a contemporary Soho loft, the art-clad walls of its boutique welcome you into an unassuming living room. Boasting its Limited Edition watches inside resplendent display cases, the gallery also has a perfect view onto Buckminster Fuller's Fly's Eye Dome, the heart of the Miami Design District. The fiberglass sphere, one of only three ever made, stands tall and proud with its windows looking out onto every corner of Palm Court, seemingly observing as timepieces are purchased left and right.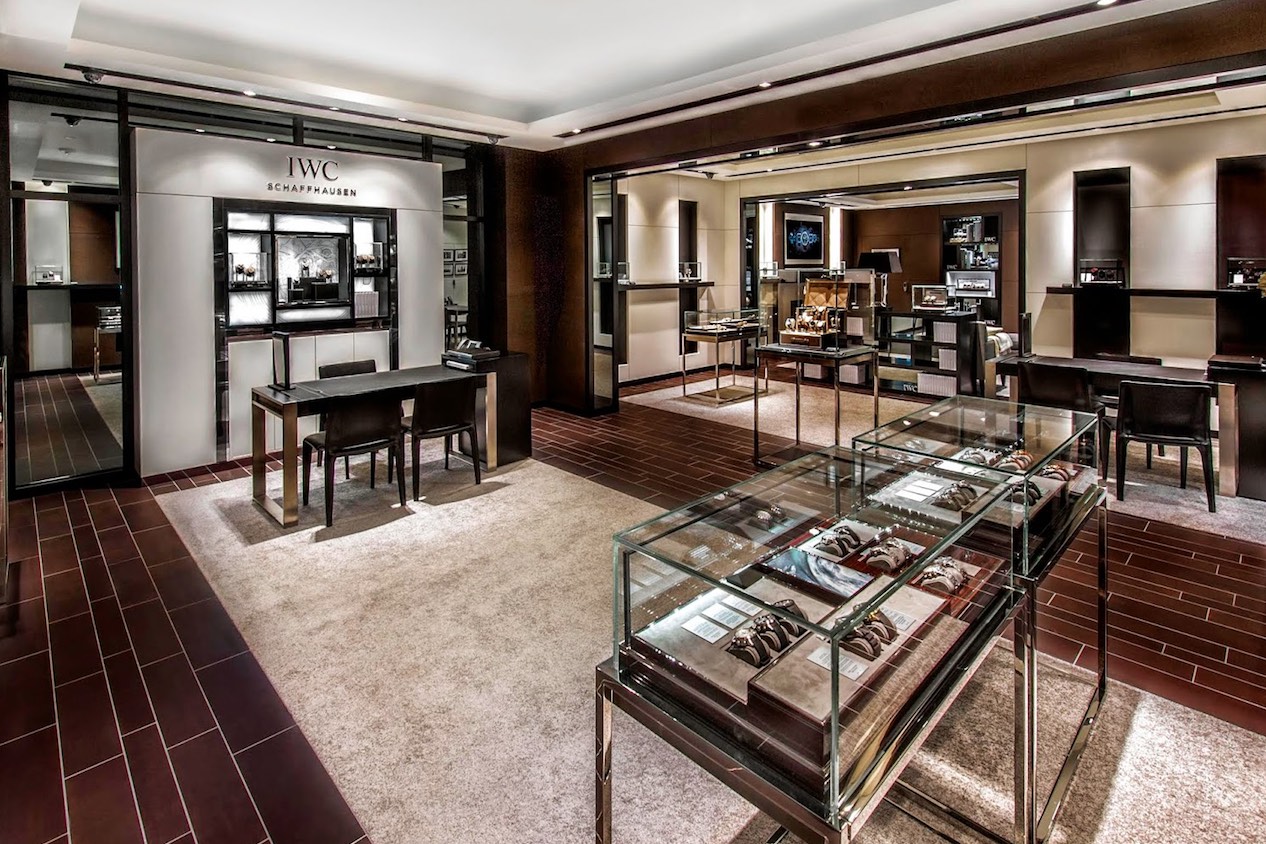 Photo Credit: IWC
Across the court is IWC Schaffhausen, a hallmark collaboration of American genius with Swiss craftsmanship. The far-more-traditional, though exemplary in class, watchmaker welcomes clients into a timeless showroom, replete with leather-bound tables for private consultations and neutral colors as to make its timepieces the only things worth looking at.
Photo Credit: Vacheron Constantin
The neighboring Vacheron Constantin is an archetype for refined luxury watchmaking, highlighted by its black, white and gold-styled boutique. The maison has been playing with astronomical horology for years, bringing the stars, sun and moon to our dials, most recently debuting its Celestial Mechanics collection. Vacheron Constantin has proved its place among horlogeries that combine masterful artistry and technical expertise by creating watches that go beyond just telling time.
Photo Credit: Van Cleef & Arpels Americas
If a more jewelled gift is what you're looking for, the newly-complete, two-story Van Cleef & Arpels store will leave you speechless. The boutique is embellished with grand bouquets and small stone and brass leaves on its walls, incorporating the city's nature as it showcases its bespoke pieces in glass bell jars. Sometime we must take the time to spoil someone else.
When we speak of watches, our heads usually turn to a small, landlocked country in the middle of central Europe—Swiss watchmaking has set the standard for several decades, and while its maisons continually prove its prowess, brands such as Panerai and A. Lange & Söhne give them a run for the money.
Photo Credit: Panerai
Panerai's submarine-inspired store is a clear nod to the company's passion for the sea, having created structured, functional and athletic timepieces that can brave the ocean and yet rival other fine watchmakers—no wonder they were first carried by the Italian navy. A. Lange & Sohn is renowned for its outstanding mechanics and consistent use of precious metals and in-house manufacturing, resulting in the highest level of luxury craftsmanship.
In the making for over 15 years, luxury names have flocked to the Miami Design District to establish their territory in one of Miami's most creatively diverse neighborhoods. Now on its way to becoming a shopping mecca, its collection of high-luxury watchmakers has become a centerpiece of the area. As you venture out onto the grounds, step into celebrated Estefan Kitchen for a drink or quick bite in between stores. Its setting among the shady palms will make for a perfect shopping break.
While the District is abundant in watchmakers, time will certainly stop as you walk into any of its boutiques as you contemplate the extraordinary timepieces you may find.