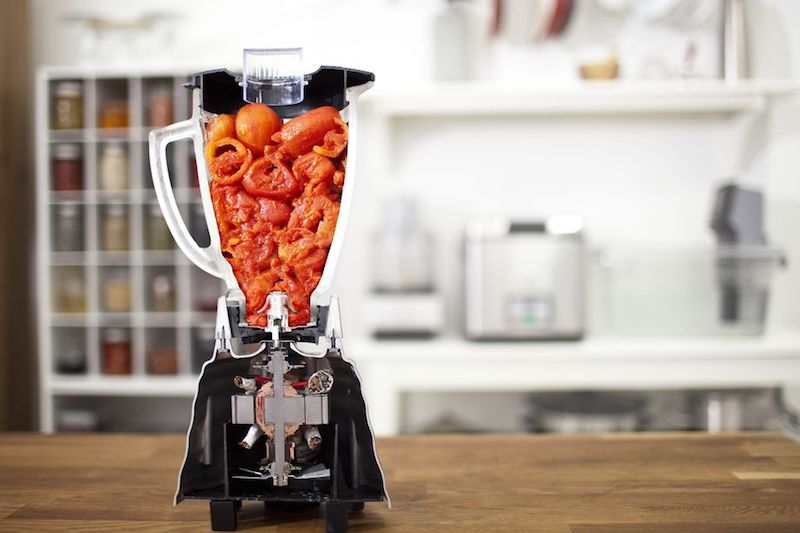 One of the newest galleries in Las Vegas brings photos from Nathan Myhrvold with his Modernist Cuisine Gallery, now open at the Forum Shops at Caesars.
Inside, find limited-edition prints of food photography taken by Myhrvold and found in the books he has co-authored: "Modernist Cuisine: The Art and Science, Modernist Cuisine at Home," "The Photography of Modernist Cuisine," and the forthcoming "Modernist Bread," on sale fall 2017. This marks the first gallery in the world to solely display and sell food photography by a single artist.
Myhrvold took the culinary and photography world by storm in 2011 with the release of "Modernist Cuisine: The Art & Science." The book prominently featured food photography that captured the subject matter in a new, unconventional fashion. Myhrvold and his team at Modernist Cuisine cut cooking equipment and food in half, custom-built lenses to photograph ingredients under a microscope, and used techniques not typically used in food photography to redefine the genre. The books and photography garnered awards and praise around the world and inspired Myhrvold to create a photo book, The Photography of Modernist Cuisine, and a food photography exhibit that has traveled to museums around the country. "I have been deluged by requests to sell prints of photography featured in my books since Modernist Cuisine was published. My team and I explored the best way to do so and our interest piqued when the opportunity to open a gallery in The Forum Shops at Caesars Palace presented itself," Myhrvold commented.
Modernist Cuisine Gallery visitors will be able to purchase large, limited-edition prints of Nathan Myhrvold's photography — printed in a variety of sizes, formats, and frames and shipped worldwide. The photography includes images featured in Modernist Cuisine books plus new works that will debut at the gallery's opening. Updates on the gallery and Modernist Bread will be posted on modernistcuisine.com and through Modernist Cuisine's social media accounts.
Subscribe to discover the best kept secrets in your city