Photo Credit: Sharon Levy
Music mogul Emilio Estefan and the mastermind behind the Miami Design District, Craig Robins, have teamed up to add another dimension of culture to Miami's newest hip neighborhood: music. While the area has always been rich in culture through fashion, art and design, the new Palm Court Performance Series curated by Emilio Estefan will elevate the dynamic neighborhood even further. Each Friday, a new performance chosen by Estefan will take place, open for the public, starting at 5 p.m. The performances live up to the hype that the 19-time Grammy winner receives, having produced music icons like Marc Anthony, Jennifer Lopez, Ricky Martin, Gloria Estefan and more. To find out more about the exciting new programming in our city, we got the inside-scoop from the men behind the scene. Here's what you need to know:
HL: Emilio, how do you choose the talent? Are these people that you have already worked with or have you been scouting out in Miami?
EE: I wanted the first group of artists featured in the Performance Series to reflect the diversity of music and cultures in South Florida. Each week represents a completely different genre, from Afro-Caribbean Jazz to Salsa/Mambo orchestra—and of course my extremely talented daughter, (yes, I'm biased!) Emily Estefan.
HL: Craig, how do you feel that the new music program is shaping the Miami Design District's arts culture?
CR: Culture is one of the pillars of the Miami Design District and music has always played an important role in creating a dynamic and immersive experience in the neighborhood. We've had Pharrell Williams and the Scissor Sisters perform during Art Basel, as well as The Florida Grand Opera and The New World Symphony, who have both given incredible performances in the neighborhood, as did Bonnie Pointer of the Pointer Sisters during last year's Day Into Night program. We also host live local bands at our new weekly Farmer's Market like The French Horn Collective, The Fox Brothers and Oigo, and have featured a host of live musicians in the past from Miami and elsewhere, like Emily Estefan, Zoe Kravitz and Peaches. We see the Palm Court Performance Series produced by Emilio Estefan as an extension of our continued support and enthusiasm for music and the local Miami musical community, more specifically. The Miami Design District is a place where people can come for the great shopping and restaurants and stay for the rich cultural experiences on offer.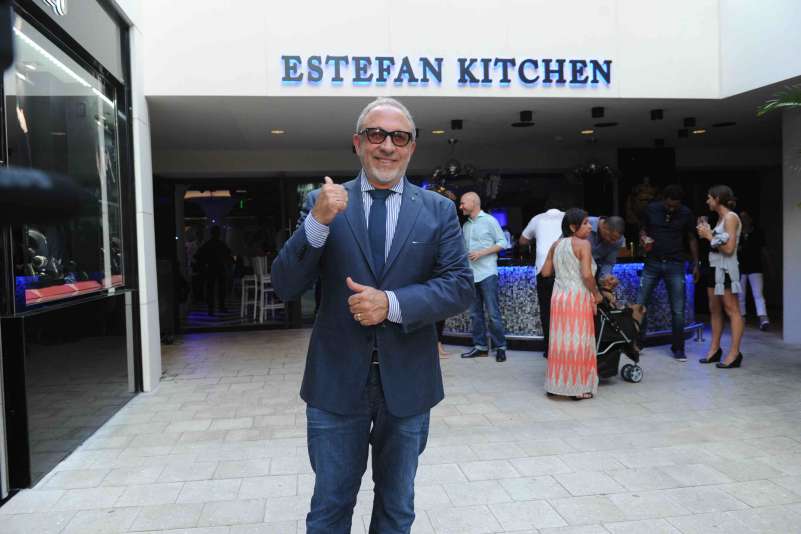 Photo Credit: Omar Cruz
HL: How do you think this music series can positively contribute to the Miami Design District culture?
EE: After seeing the first MISO Pop-up concert, I knew immediately that the Palm Court would become a destination for musical performances, in addition to the fashion, art and culture that it's already known for.
HL: Why did you choose to make this event open to the public as opposed to doing a ticketed event?
CR: Our goal is to continue to bring creative and public programming to the District that creates unforgettable experiences for all and fosters a sense of community and culture in the neighborhood.
HL: Do you feel that a public series like this can help educate the youth on the importance of music?
EE: Definitely—this performance series will educate and introduce new music to not only a younger demographic, but also to people of all ages and cultures. It's the perfect opportunity to give people a chance to learn about and experience different genres of music.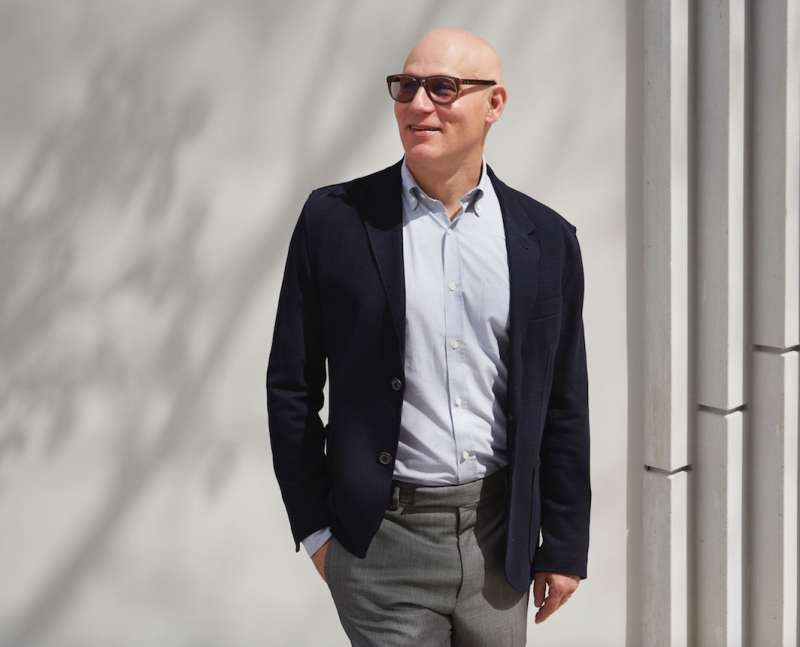 Photo Credit: Miami Design District
HL: How has it been working with Emilio on this project?
CR: Emilio is a legend and a long-time friend of mine. He boasts more than 40 years of industry-leading achievement and 19 Grammy© Awards, so it is always an honor and a privilege to work with him.
HL: Emilio, how are you and Gloria merging your new restaurant with this performance series?
EE: The success of our restaurants are a result of a combining traditional, authentic Cuban food and great LIVE music! Gloria and I opened our first restaurant almost 27 years ago with the concept of combining our cultural heritage with food and music. Estefan Kitchen is an extension of what we established 27 years ago with Larios on the Beach and Bongos Cuban Café in Disney Springs.
HL: Has the Design District seen an influx of new visitors since this series?
CR: The Palm Court Performance Series has gotten off to a great start. We welcomed almost 1500 guests last week and we look forward to building on that number and welcoming more locals and tourists alike who want to hear great music in a unique outdoor setting under the palms.
HL: Beyond the seven weeks of performances, do you plan on continuing music and cultural enrichment in the MDD?
EE: I expect the performance series to become a permanent Friday fixture in the MDD—which it's already shaping up to be. When you combine fashion, art, music and great food—there's nothing more culturally enriching than that.
Subscribe to discover the best kept secrets in your city