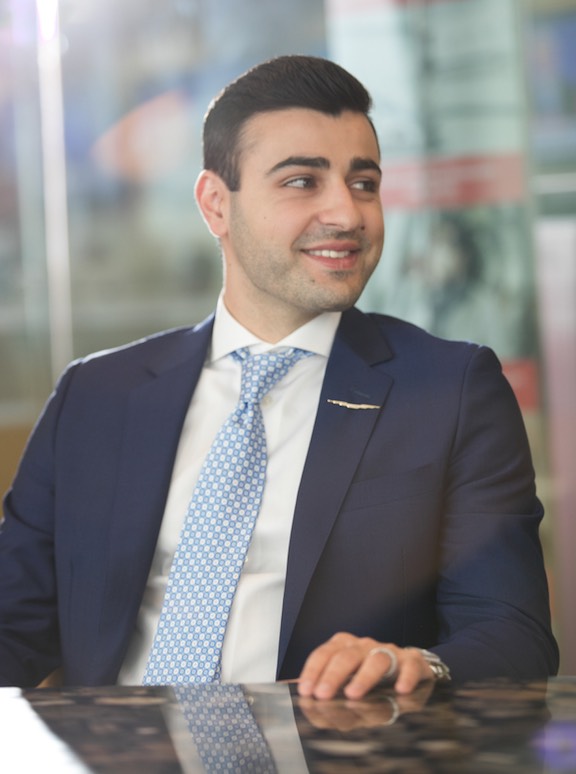 Photo Credit: JetSmarter
Sergey Petrossov, founder and CEO of JetSmarter, talks about how its mobile marketplace for private jet services is revolutionizing high-end aviation. 
Why do you think your business model has been so successful?
JetSmarter is the only private travel service company to operate by way of an innovative app technology. Our aim is to make flying private accessible to the masses, not just to one percenters. We have three different flight options: JetShuttle is our most popular offering with shared private jet flights; members can book a seat on an already scheduled route. With our JetCharter, they can customize and create their own charter flights. They can also create a "shared charter" flight, which allows them to purchase individual seats on a flight between shuttle cities. JetDeals are exclusive one-way flights on private jets, where members can book a flight to a new destination city daily.
How many members do you have?
Since our launch in March 2013, there have been over 800,000 downloads worldwide. We've flown more than 20,000 unique passengers in the last 12 months. The membership renewal rate is at 90 percent.
What tier membership is most popular?
The "Smarter" version, which is priced at $11.000 per year, with a one-time initiation fee of $4000. Members have access to complimentary seats on any JetShuttle and JetDeal flights, as well as the option to book helicopter transfers for purchase in New York and Chicago.
In the U.S., who is your customer? 
We get everyone from entrepreneurs to real estate brokers to top models traveling from city to city for photo shoots and fashion shows. They book for both business and pleasure.
What are the most popular routes in the U.S.?
Between New York and South Florida, New York and Los Angeles, and New York and Atlanta.
And in Europe?
Between London and Ibiza, London and Paris, and Paris and Nice. We will also be launching new routes in November from Zurich to London; Zurich to Munich and London to Munich.
Photo Credit: JetSmarter
What is the biggest aircraft someone can charter?
It varies depending on the dates. We partner with very large aircraft that can offer 30 seats or more.
Where do you want to expand next?
We choose regions that are extremely popular for commercial flights. We recently launched a route from New York to London, which was the first transatlantic shuttle flight in the private aviation industry. We also launched routes between other prominent markets, such as San Francisco and Lake Tahoe, Scottsdale and Las Vegas, New York and Aspen, New York and Boston, New York and Washington, D.C., South Florida and Aspen, South Florida and Orlando, and South Florida and Tampa.
How often do you fly per month?
Three or four times—usually three domestic flights and one international flight.
What are your plans for 2017?
To continue our global expansion and focus on countries where there is enough supply to satisfy demand; to continue to partner with carriers across the globe; and to offer users more inventory daily. Our goal is to one day make all air travel private. Since its launch in 2013, JetSmarter has disrupted the travel industry for the better, and we will continue to democratize the industry, making private jet travel more accessible.
Subscribe to discover the best kept secrets in your city