Our haute comprehensive guide on where to stay, shop, sip and get fit this summer on the East End:
WHERE TO STAY
TOPPING ROSE HOUSE
Photo Credit: Marc Jordan
The Hamptons may be one of the toniest resort areas in the world, but it's not over-flowing with luxury hotels. When Topping Rose House opened in 2012, it brought a new level of posh to East End lodging. That means sumptuous spa services, a fitness center, heated outdoor pool, house vehicles from Lexus and a complimentary shuttle to beaches and other attractions in Bridgehampton. This summer, Jean-Georges Vongerichten takes over the restaurant, a celebrity haven that has drawn the likes of Paul McCartney, Barbara Walters and George Stephanopoulos.
toppingrosehouse.com
THE BAKER HOUSE 1650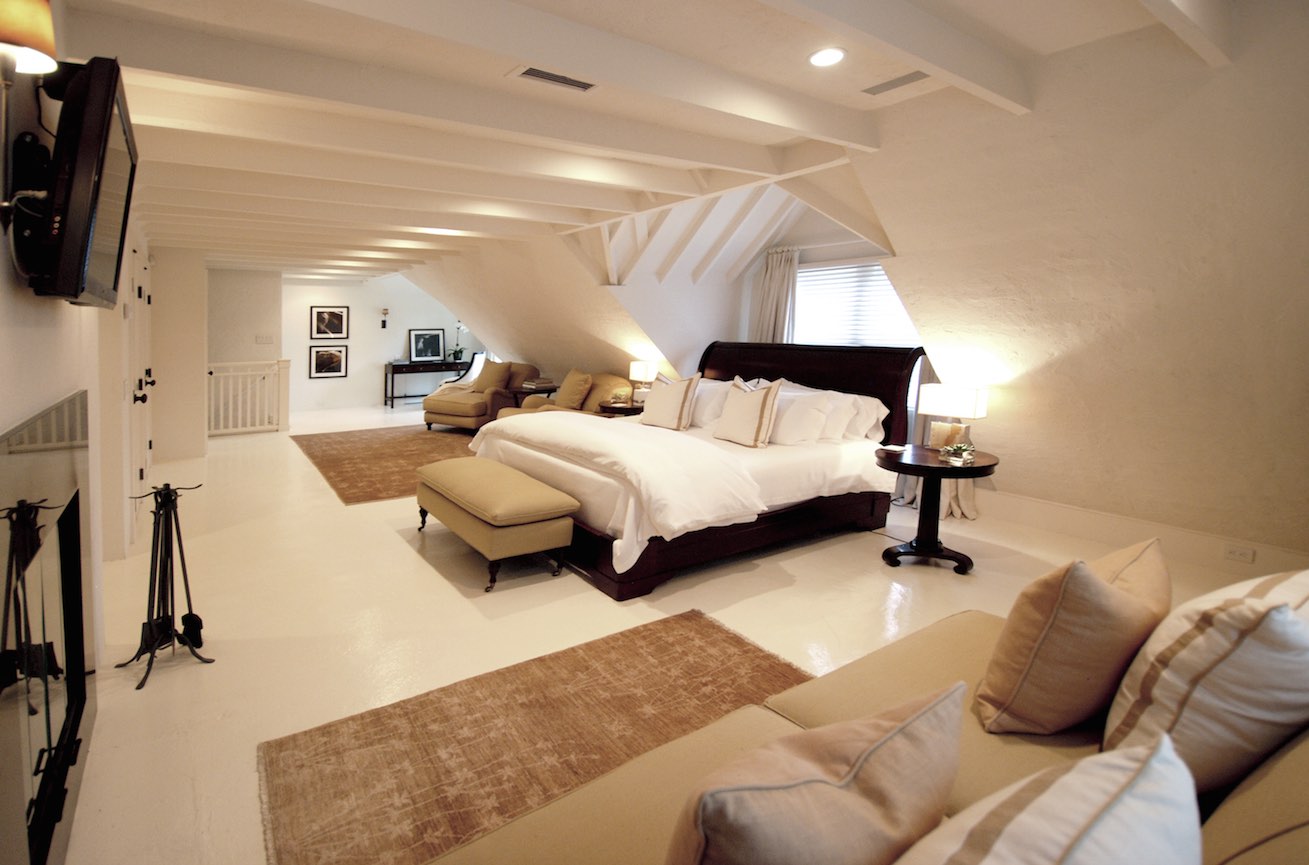 Photo Credit: Chris Foster
With its 17th-century Cotswolds-inspired architecture, The Baker House 1650, long one of the East End's most exclusive lodgings, resembles a fine English manor. But there is nothing antique about its fine amenities. There's a glorious garden and pool area for those days when the Atlantic is churning, as well as rooms and suites with the latest in technology and flat-screen televisions. The hotel also offers a full range of spa services along with scrumptious farm-to-table breakfasts. The Baker House is conveniently located on Main Street in East Hampton, a short walk from the town's best shopping and restaurants.
bakerhouse1650.com
GURNEY'S MONTAUK RESORT & SEAWATER SPA

Constant reinvention is one reason that Gurney's has endured more than 90 years on the East End—an area where hotels and restaurants come and go like the tides. This summer, Gurney's will debut 42 new ocean-view rooms fronting the hotel's private 2,000-foot sandy beach as well as new luxe spa amenities featuring a Finnish rock sauna and a Russian steam room. There will also be a summer pop-up series called Fashion Collective at Gurney's for guests who want to always vacation in style.
gurneysmontauk.com
THE QUOGUE CLUB AT HALLOCK HOUSE
Photo Credit: The Quogue Club at Hallock House
Design mavens will feel right at home here: This 200-year old, 14-room boutique hotel was designed by renowned New York decorator Alexa Hampton. From the members-only dining club featuring the freshest fare, to the top-notch tness classes, there's no need to venture far from this exquisite resort, except perhaps to spend the day at a neaby gorgeous white-sand beach. If you do want to travel around the East End, the dedicated concierge staff will help plan the excursion for you.
quogueclub.com
HOTEL ZE
Hotel ZE is one of the most anticipated openings in the Hamptons this summer. Owned by 75 Main's Zach Erdem and designed by famed architect Costas Kondylis, the luxury boutique hotel will have a mere five suites and four standard rooms priced from $200 to $1,000 a night. A word to the wise: Book early.
(631) 619-6660
NIGHTSPOTS
THE SURF LODGE
Photo Credit: Oleg March
The beachy waterfront vibe, the incomparable sunsets, the chic crowd and hot DJs like Samantha Ronson have made The Surf Lodge the most happening restaurant-nightspot in Montauk. Part of the whitewashed Surf Lodge boutique hotel, it draws Gwyneth Paltrow and Jerry Seinfeld from their nearby Amagansett estates, as well as other big-name celebs passing through the East End. This season, Surf Lodge will have an eclectic lineup of DJs including Chromeo, Milky Chance and Brazilian Girls
thesurflodge.com
AM SOUTHAMPTON
AM Southampton (one of Zach Erdem's two new nightspots) located in the former 1 OAK space, will be a must-stop for hip-hop lovers and other late-night revelers. You can expect pop-ups from some of New York's trendiest clubs like The Box, which will host a series of parties here, and performances by well-known musicians like Fat Joe and Jadakiss. Let's just say it's the perfect setup for till-4 a.m. fun.
(631) 353-3888
SUMMER HOUSE
Summer House, Erdem's other nightspot, is conveniently located in back of his hip new Hotel ZE, and it has celebrity magnet written all over it. There will be a tight door, bottle service and a mega well-heeled crowd.
(631) 619-6660
SOUTHAMPTON SOCIAL CLUB
Southampton Social Club, known for its lush outdoor space and private cabanas, takes guests from early drinks at its famous happy hour through to dinner, late-night cocktails and dancing. Executive chef Scott Kampf's gourmet offerings have won him raves. A spin set of top DJs will help you get into the cool, late-night groove.
southamptonsocialclub.com
SHOPPING
LAURIN COPEN ANTIQUES
With its beautifully curated furniture, lighting and decorative objects displayed in an 18th- century farmhouse on the outskirts of Bridgehampton, Laurin Copen Antiques is a go-to source for chic Hamptons homeowners and their decorators. Shop here for top mid-century pieces, folk art and lighting fixtures. Or score Swedish furniture, whose bleached wood and classic lines make a perfect addition to any breezy beach home.
laurincopenantiques.com
BRIDGEHAMPTON CANDY KITCHEN
For some other-era fun, step into Candy Kitchen, an ode to old-fashioned ice cream parlours and luncheonettes that has been an insider favorite for decades. Settle into a booth or get a scrumptious, soda-fountain lunch to go. Don't miss the homemade fresh peach ice cream (Candy Kitchen waits until peaches are perfect to make it), just right for a cone and a stroll. Despite the place's low-key style, there are plenty of celeb sightings, from Selena Gomez and Julianne Moore to many a Wall Street mogul.
(631) 537-9885
TOMAS MAIER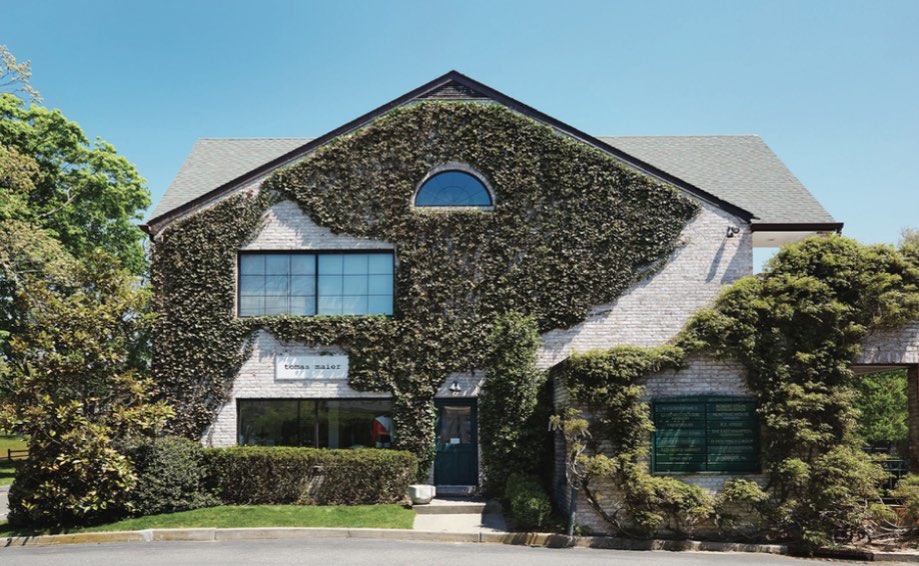 Maier, the designer since 2001 behind global luxury brand Bottega Veneta, is known for his minimalist cool. Shop his eponymous East Hampton store for fine leather goods, men's and women's clothing, fashion accessories and decorative objects.
tomasmaier.com
L'OBJET A LA PLAGE
Travel far and wide without leaving the Hamptons at L'Objet à la Plage, a 1,200-square-foot store founded by former Beverly Hills interior designer Elad Yifrach, featuring luxury home decor and fashion items from every corner of the globe. For summer 2016, Yifrach adds hip designers like Bosnian-born milliner Behida Dolić, who creates handmade chapeaux from her adopted home of New York, and Paris-trained Greek jeweler Lito, who produces delicate gold statement pieces from her base in Athens.
l-objet.com
FOR STAYING FIT
MINARDI TRAINING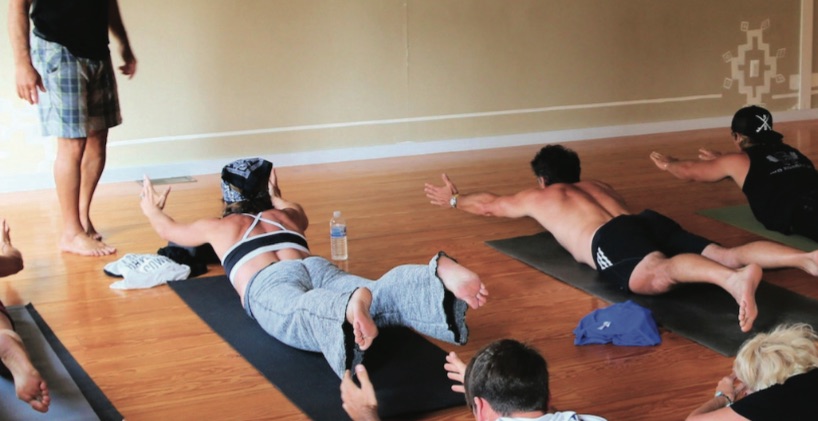 Hamptons native Jimmy Minardi will get you beach ready in no time. A personal trainer and yoga instructor to celebs like Jerry and Jessica Seinfeld, entrepreneur Dylan Lauren and top athletes for more than two decades, Minardi designs workouts that can be done at the beach, on the road, in the gym or in his clients' home studios. He likes to train over a variety of terrains; for summer, that includes his popular high-intensity beach workouts, surfer yoga and cycling regimens.
minarditraining.com
TRACY ANDERSON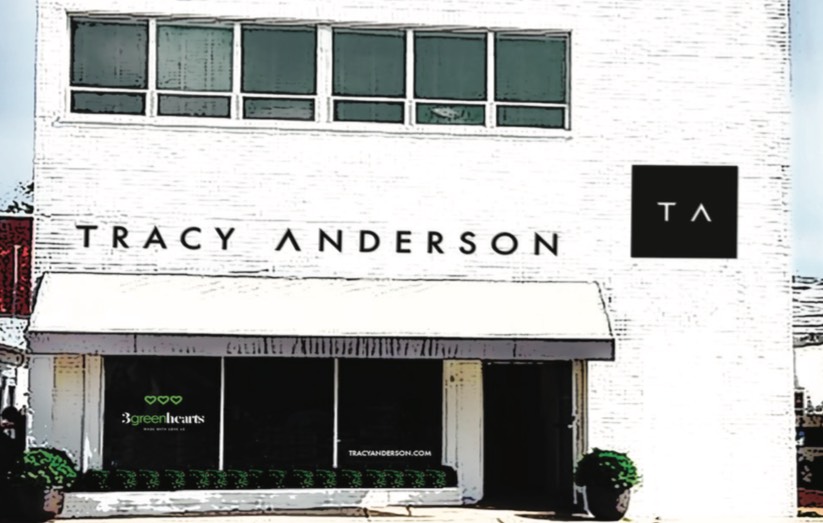 When Tracy Anderson, the exercise guru who is Gwyneth Paltrow's business partner, opened her eponymous studio in the heart of East Hampton, it immediately became a boldfacer favorite. Hamptonites crave her exclusive regimens, dance cardio classes, private training, as well as workouts on a triple-calorie-burning floor. That's right, even the floor at her studio will help you peel off the pounds. If you want killer abs, book here or at her spot in Water Mill. A popup in Montauk is also planned for midsummer.
tracyanderson.com/east-hampton
SKY HIGHS
The ICON A5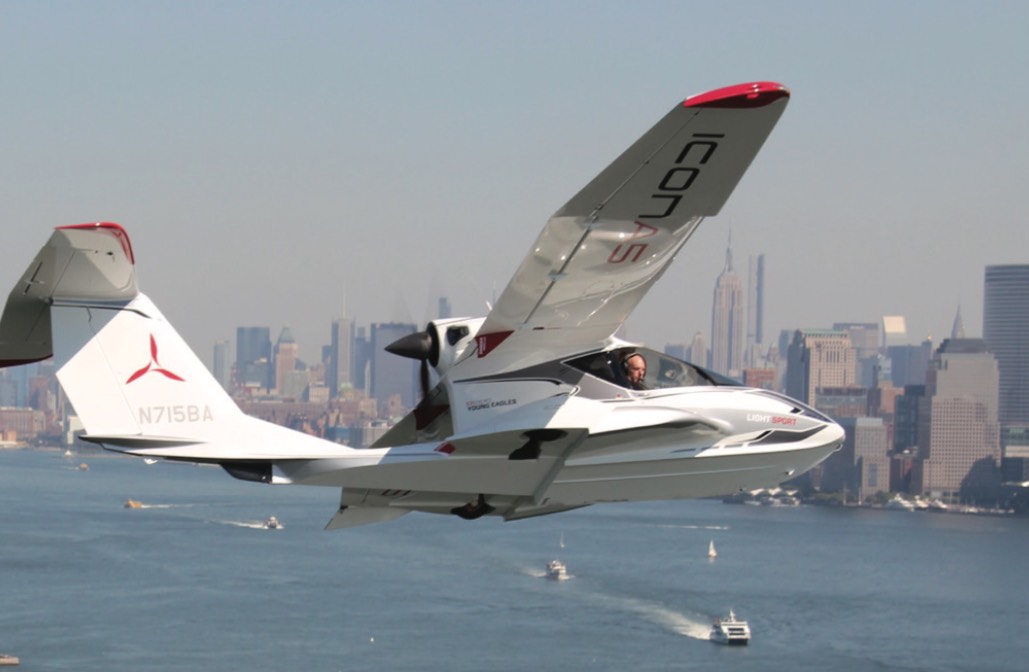 Meticulous execution and skilled workmanship have come together in the ICON A5, ICON Aircraft's first sport plane. The A5 is the new must-have addition for a billionaire's stable of world-class toys, taking its rightful place beside supercars and cigarette boats.
Built like a Boeing but designed like a BMW, the ICON A5 pushes boundaries to become a gorgeous two-seat amphibious light aircraft. Learn to fly the craft and obtain your light aircraft license at Icon's ight school in Northern California, not far from San Francisco.
In compliance with the company's mission to consumerize aviation, it has easy-to-use controls, a gas tank that can be filled at a regular gas station (it goes 400 miles on 20 gallons) and folding wings that allow for it to be transported by an SUV. This makes it easy to drive down to the port and unload the A5 right into the water. It's easy to then ply the waters and take off, reaching a top speed of 105 miles per hour.
If it is an overnight trip you need, make use of the 60 lbs. baggage allowance and take quick jaunts to island locals—or places that are tough to drive to, like the Hamptons.
While the A5 was dreamed up by a veteran pilot who takes aviation very seriously, the plane is meant to be used as a leisure instrument. The leisure categorization makes sense with the ying constrictions—daylight hours only, good weather and no more than 10,000 feet.
The ICON A5 is available for purchase starting at $189,000, and with increasing orders and limited production, you'd better place that $2,000 deposit right away. After all, delivery isn't until the third quarter of 2019. —Kelly Barbieri
For more information: iconaircraft.com
Subscribe to discover the best kept secrets in your city