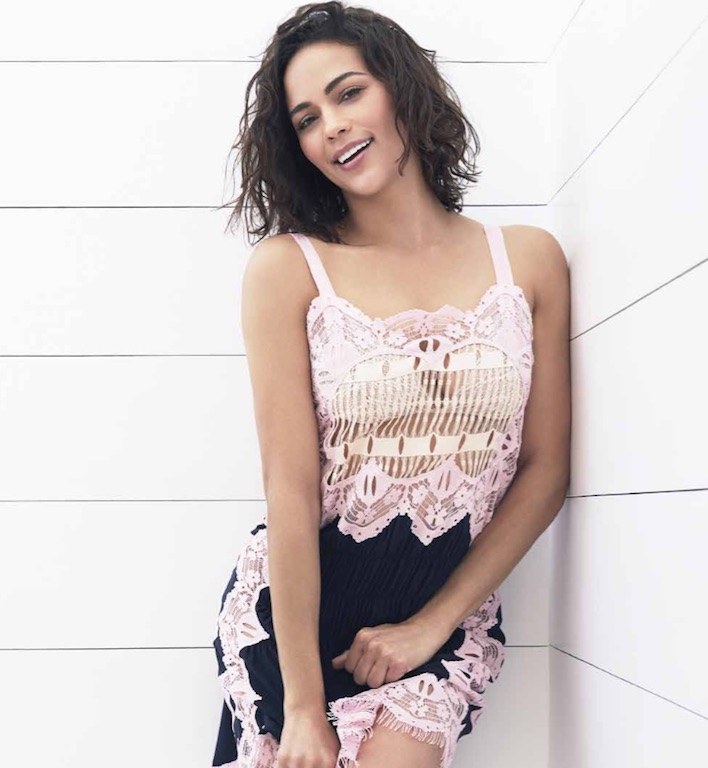 Photo Credit: John Russo
Photography John Russo • Stylist Jason Bolden
Hair by Robert Steinken • Makeup by Sam Fine • Nails by Tina Au
Paula Patton is no stranger to action movies. She gave rockin' performances in Mission Impossible: Ghost Protocol with Tom Cruise and 2 Guns with Denzel Washington, but she says playing Garona Halforcen, the half-orc, half-human kick-ass heroine in Warcraft was "the most challenging role of her career." The first movie based on Blizzard Entertainment's wildly popular "World of Warcraft" video game series was a decade in the making. Re-creating the filmic fantasy world of Azeroth in a way that would please legions of gamers as well as draw in audiences not familiar with WoW plotlines required some complex planning, but it all came together when Duncan Jones, who previously helmed the highly regarded science fiction films Moon and Source Code and knows WoW lore inside out, came on board. Jones, aka Zowie Bowie, son of superstar David Bowie, agreed to cowrite and direct the daunting $160-million Warcraft adaptation for Legendary Pictures and Universal (3D), which releases the film in North America in June. Joining Jones were the cast that would bring the epic fantasy to life, led by Patton (Garona), Travis Fimmel (Lothar), Ben Foster (Medivh), Dominic Cooper (King Llane Wrynn), Toby Kebbell (Durotan), Robert Kazinsky (Orgrim) and Daniel Wu (Gul'dan).
Here, we catch up with Patton to discuss the movie, her early days as a director and producer, and why playing Garona came at just the right moment in her life.
How did you become involved with Warcraft?
When I read the script, I absolutely loved it and the character of Garona. I was intrigued by the project, especially since the director was Duncan Jones, but I was also like, 'How am I going to play her?' Then Duncan and I met. He showed me the art and we discussed his ideas. In some ways, it scared me to death, but I thought I could do it.
What drew you to the part?
Garona is a survivor. When you meet her, you realize she has had to fight for respect in one world, but now finds herself in an entirely new world—with humans—and has to change. You see the vulnerability. I found the story fascinating because it shows how you can start one way in life and live in certain circumstances and then something happens that forces you to grow and change. Because she was growing throughout the film, she was fun to play.
Was it difficult to play Garona?
After making the decision to take the part, the hardest thing was the physical aspect of the role. With other films, I usually had real people I could shadow for insights into how they might behave and think. I didn't have that with this movie. The idea of becoming half-orc, half-human was scary—thinking about what that would look like or be. It's a crazy thing to clear your headspace to try and find something that's very hard to explain. I was absolutely frightened to do it, even until the day I put my costume on and they said they were reading for me. Then I just had to be, "OK, here we go. Let's see what happens!" At the same time, I knew I was meant to do it and I'm really glad I did.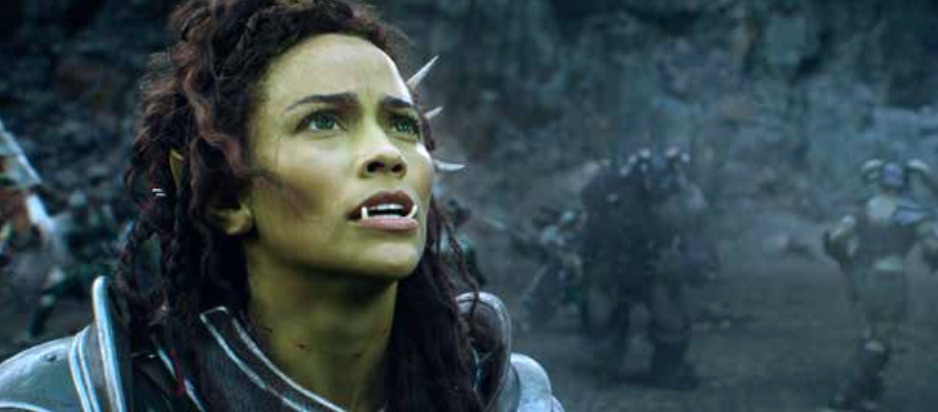 Garona is a tough, badass kind of girl. Is there a bit of her in you?
It was definitely a challenge to figure out how to play a character who was half–orc and half-human. I'd never done something like that before! But there were similarities between us: the idea of dealing with life's challenges and surviving, of being adaptable. My will to survive is strong.
Plans for the film were announced a decade ago. Why do you think Warcraft needed that long to get off the ground?
I don't know, but it was a huge undertaking—we finished filming two years ago! It takes a long time to create these things. When you have a project this special and large, you want to make sure you're doing it justice, not just for the project itself, but for the fans, too. It also takes time to create a world that people who aren't knowledgeable about the game can enjoy. The way the movie brings you into that world is incredible. I just saw it in IMAX and was blown away.
Warcraft, of course, is based on a hugely popular video game series. Did you find it hard to prepare for a part that's such a fan favorite?
While I wouldn't be able to do all the things Gerona can do in the game, I wanted to feel as if I could. It was really challenging in the beginning, but the physical training helped me start developing the character because it made me feel like her, like this warrior. I started workouts and added two additional hours for physical defense training. You want to create a muscle mass so it looks as if you could pull off these stunts. Learning the physical defense [moves] helped, too. As for the mental preparation, that's really a personal thing. I'd rather people just enjoy it for however they see it.
Have you ever played the "World of Warcraft" video game?
I never got to, but I have watched people playing it. What's special about the game is its complexity, with all these different worlds and characters. There are many story lines to explore, which lends itself perfectly to film.
How close is the film to the game?
I think people who are fans of the game are going to be quite pleased. What blew me away when I watched it was not only how visually captivating the movie was, but how you also feel the humanity of it. You connect with the characters, to the orcs, who aren't human. Your heart is with them.
Warcraft's special effects will draw people in, but what is the movie about?
While it's action packed and you journey to incredible places, it isn't a celebration of war. It's about what negative energy can do to people, a society, the environment and the world. It is so much easier to be in that darkness. It takes a very strong-willed person or group of people to fight back against such negativity.
What was it like working with Duncan Jones?
Duncan was a huge fan of "World of Warcraft," so he was able to get into how it was supposed to look and feel. You forget how many decisions a director needs to make to create the final product. While he had definite ideas about how the characters should be, he also gave you room to find them, to connect with them as actors. He is very calm—despite this huge undertaking, I never heard him yell. He's an incredible director and his work shows that. When I saw the finished product, I was really impressed.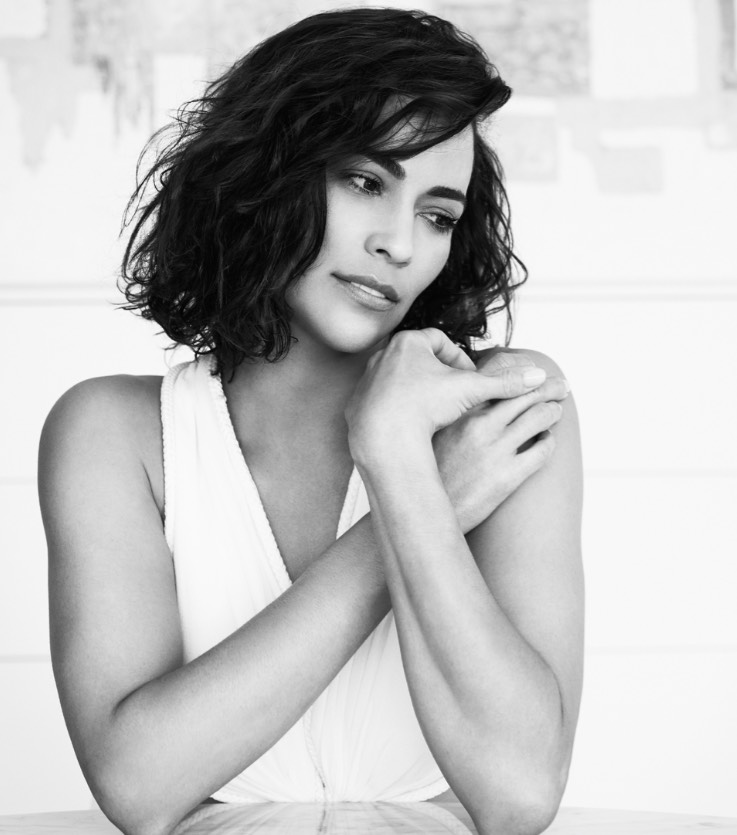 Did you always want to be an actress?
Always. I have loved it since I was a little girl. I put on plays in my parents' backyard and acted out all the parts. Then I got sidetracked and decided I wanted to be a filmmaker. The summer before my senior year of college, I convinced my mom to let me go to USC film school and made a couple of short films there. Through a family friend, I ended up finding out that PBS was doing a show called The Ride, where they were taking four young filmmakers and traveling across the country to make documentaries. I was scheduled to go to UC Berkeley in the fall, but I delayed my enrollment and did this project. When I graduated from college, I thought I wanted to be a director and lost the idea of being an actress. I did a lot of PA work, assistant work, but deep down I wasn't being honest about it. I still wanted to act, but I think I was scared of it—scared of rejection, scared of putting myself out there.
What made you switch?
I ended up at a company that did a show and worked my way up to produce a couple of episodes. When the show ended, I had one of those moments where you say, 'What do I do with my life?' I liked what I was doing, but I wasn't passionate about it and didn't love it. I asked myself, 'What have you always loved to do since you were a little girl,' and it was acting. I took lessons and classes and studied intensely for a year. Then I started to audition and got lucky. I still pinch myself that I got to be in a film like Déjà Vu.
In addition to directing and producing, you also have a music background.
I did a movie called Idlewild—this really cool musical—with a group called Outkast. They were the hype at that moment and were auditioning a bunch of people for the part of the female lead. That was a breakout moment for me. Before Idlewild, I had no credits beyond Hitch, so it really opened up opportunities. It was an incredibly creative experience. The film was set in the 1930s and had beautiful costumes and locations. It was like all of my dreams coming true.
How do you think Warcraft will impact your career?
I can't tell the future. I think the mistake I made in the past is not just enjoying what is. It's very important to realize this is a great moment and what will be, will be. To put any expectations beyond that—for what you hope it will be or are afraid it will be—is just a waste of energy. I am just trying to enjoy this moment and celebrate. Making a movie is really a collaborative art. You realize that it is a miracle it even happened.
Do you think that there will be a Warcraft 2?
That all depends on how well the movie does. If people enjoy it, then I would certainly love to see where my character Garona goes. I think it would be really cool. The possibility is there, but we shall see.
How do you juggle being a movie star and mother?
When I was making that movie, it was a very challenging time as I was making changes in my personal life. It was interesting because the Garona character was going through a lot of challenges as well. I think the important thing is not to focus on what's not working or how hard it is. You have to focus on what you do have and make it work, and make it be the best you can. At the end of the day, whatever project I do I give it all my heart, soul and passion. I am very grateful to do what I do, but my child comes first. Always. As long as I know that, then everything else falls in line and you just do the best you can.
What are your summer plans beyond promoting Warcraft?
I do a lot of things last minute, but I love summer and I can't wait to enjoy it with my son.
Does he have any interest in acting?
He's taking after his father [Robin Thicke] now, as he loves to sing and play the piano.
Has your son seen the movie yet?
No, but I did let him watch the trailer. He was super excited and asked, 'Are you good or bad?' I wore my costume at home to get used to it, and he loved that. He loved the idea of Mommy orc.
Subscribe to discover the best kept secrets in your city