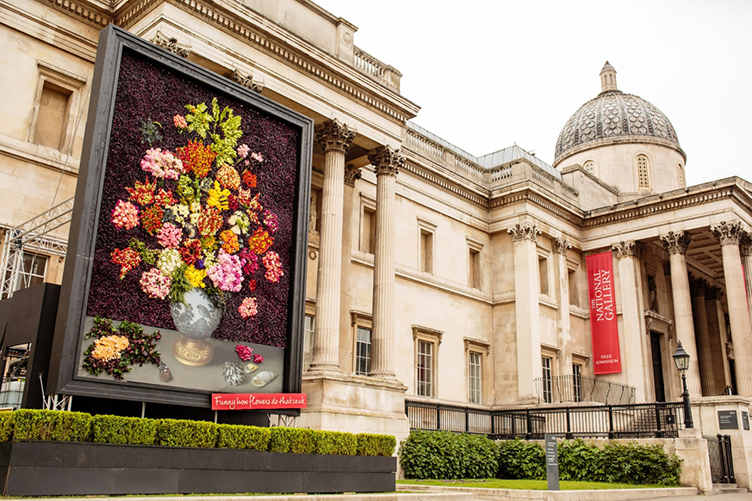 Trafalgar Square is one of London's most concentrated areas for cultural landmarks. The National Gallery is at the center of it all, and is drawing even more people through the doors with a 1,815 kilogram live painting. Made from 26,430 stems of 26 different varieties of flowers this stunning large-scale piece is bringing attention to the Flower Council for the Dutch Flowers exhibition at the National Gallery that runs until 29 August 2016.
The collaboration between PressOn and the Flower Council of Holland created a 35-square meter "living painting" with 37 different colors used to create depth and shading, including six tulip varieties, four varieties of peonies, three varieties of carnations, six varieties of freesias, six varieties of calla lily, and five varieties of roses. The piece is a recreated of  a Dutch Master painting by artist Ambrosius Bosschaert the Elder. The painting is entitled 'A Still Life of Flowers in a Wan-Li Vase' (1609-10).
Chanel de Kock of the Flower Council of Holland noted, "I'd like to thank PressOn for their great work, their relentless attention to detail and dedication that helped us complete this very successful project. People visiting the Gallery from the UK and around the world will be able to see these paintings brought together in one room, and also have the chance to experience a very special kind of bouquet."
Close to 30 florists came together to realize the Ambrosius Bosschaert the Elder masterpiece with living flowers. What they created was so grand and tall that it ended up being about the same height as two average London double decker busses.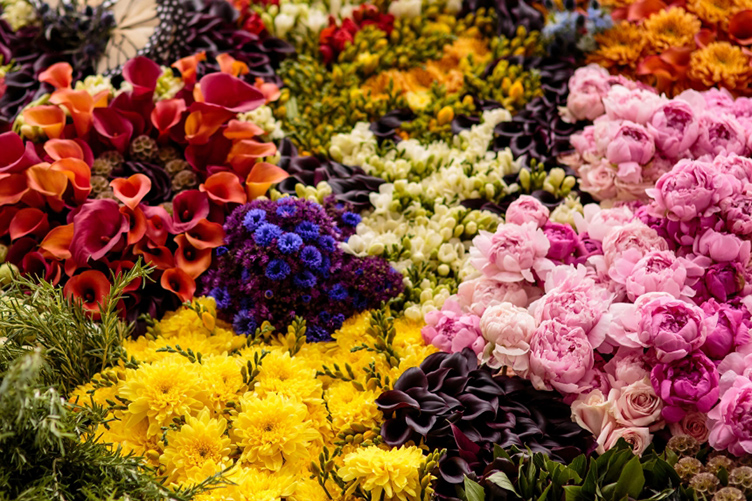 Subscribe to discover the best kept secrets in your city